Connected Worker Solutions for Maintenance and Operations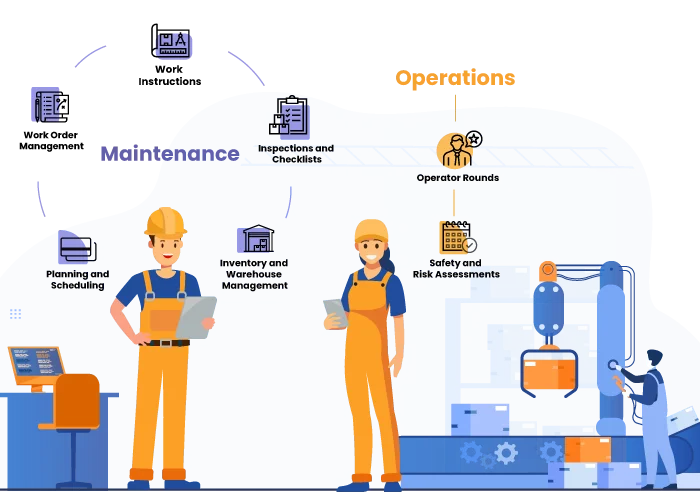 We Bring Your Frontline Workforce,
Back-Office and Assets Together
We've partnered with some of the world's leading brands like AkzoNobel, Marathon and Newmont over the last decade to digitalize asset management, MRO spare parts and operations processes. With our help, these organizations are connecting frontline workers to back-office systems like never before.
Reduced Maintenance Backlog
Trusted By








Trusted By

Our Solutions
The mobile work instruction solution enables field workers to complete tasks right the first time, reducing rework. Mobile work instructions significantly reduce new-hire training time and costs by standardizing work instructions and safety procedures in a digital format.
Our Solutions
Maintenance
Increase wrench time and improve worker productivity
Work Order Management, Inspections and Checklists, MRO Spare Parts Management
Planning and Scheduling, Spare Parts Control Center, Work Instructions Authoring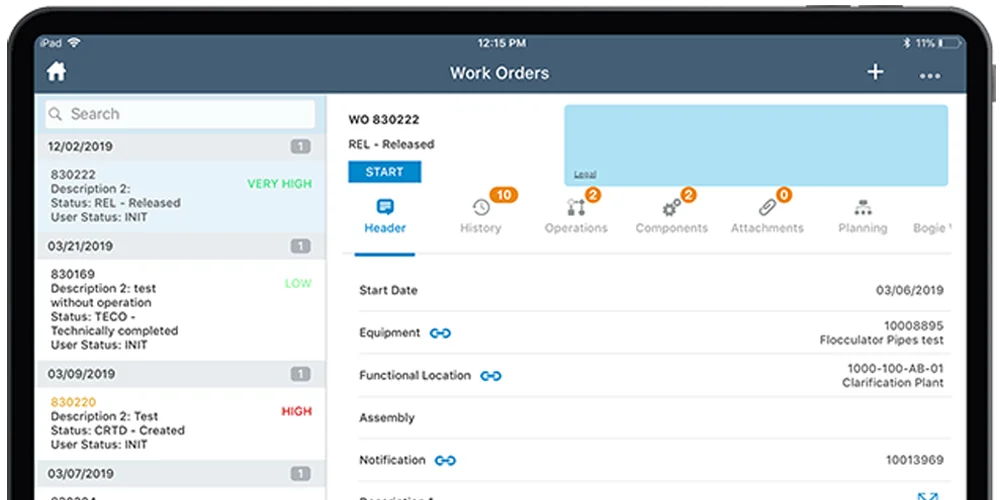 Operations
Eliminate paper and feed real-time data into your ERP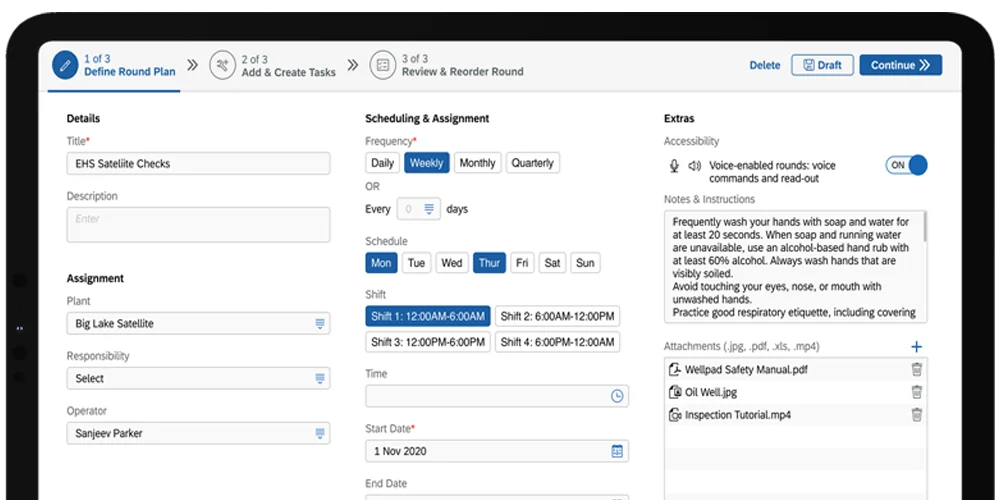 Operator Rounds, Inspections and Checklists, Fixed Asset Tracking, Materials Management
Planning and Scheduling, Operator Rounds Planning, Work Instructions Authoring