LNS Research Names Innovapptive a Proven Provider in their Solution Selection Matrix™ for Connected Frontline Workforce Applications
Download Now
What is a Connected Worker?
Enterprise and cloud-based software-as-a-service solutions have helped deskbound workers become more productive, data-driven and efficient than ever.
But frontline workers are still stuck in low-tech, paper-based workflows. A connected worker solution bridges that gap, giving field technicians and warehouse workers a direct link to centralized data mechanisms like ERPs and EAM systems.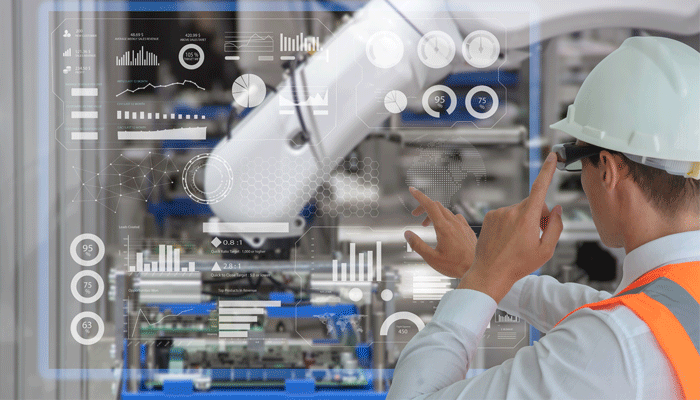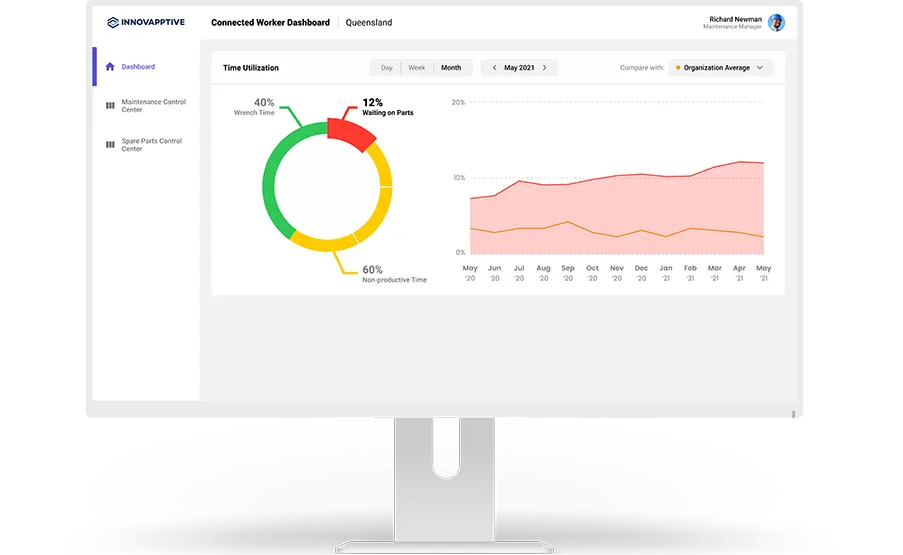 We're a Connected Worker Pioneer
Our solutions are highly configurable, with a foolproof, easy-to-use UI that requires little training to be productive. Innovapptive's connected worker applications work seamlessly online or offline, meaning your frontline workers can get more done in less time no matter their location.
We help you combine the power of SAP or IBM Maximo and the latest mobile technology to take your operations to a higher level of efficiency. Today, our customers are seeing results like a 20% increase in work capacity, 30% reduction in unplanned downtime and direct savings as high as $10 million per year.
How It Works
Innovapptive's connected worker solutions deliver the agility and flexibility you need to tailor your workflows the way you see fit.
Frontline workers perform their daily tasks and duties in the field or the warehouse using hand-held, consumer-grade devices, such as smartphones, tablets, smart glasses, smart watches, drones and barcode scanners. Supervisors, managers and decision makers can follow in real time from the office or anywhere they choose with their own devices or desktop app.
Our connected worker solutions let you customize and configure them at any time to meet your unique operational requirements and needs. Change the application on the fly in mere minutes to respond to changing business conditions - no prior coding knowledge or experience is necessary.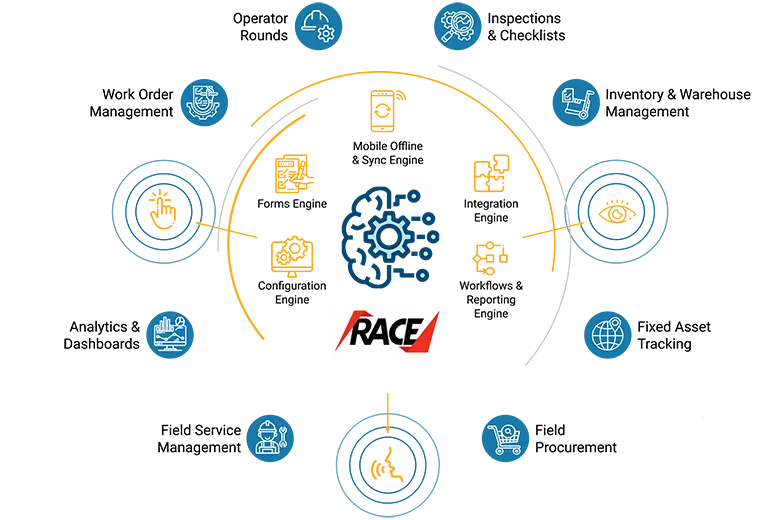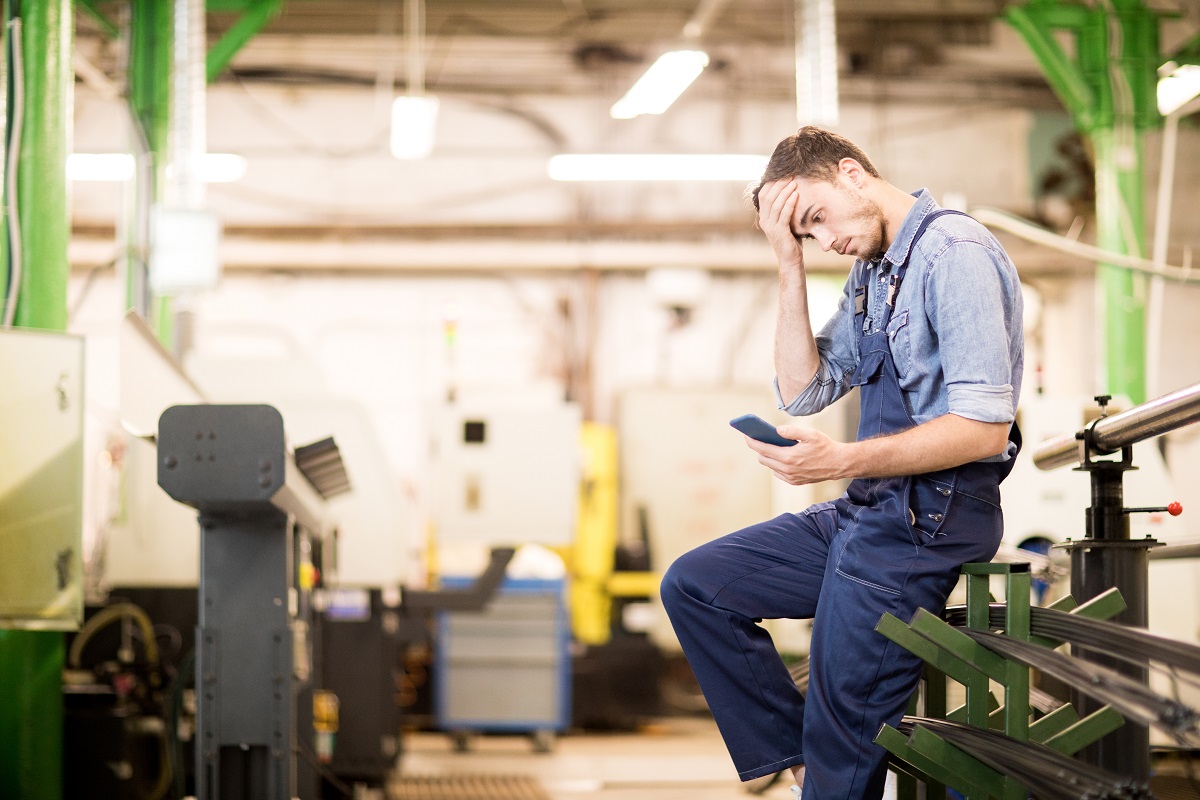 Industry Challenges
---
Even digitally transformed companies suffer operational inefficiencies and bottlenecks. This is due to disconnected digital transformation tools. Companies are using ERP systems for back office processes; frontline workers are using digital technologies from different SaaS companies for work instructions, paperless processes, work analytics and many other specific needs.
With multiple disconnected systems, there's no single source of data from which to draw insights and make knowledgeable decisions. Competing applications conflict and confuse, or create silos that hinder communication, collaboration and productivity.
To overcome this, asset-intensive industries need a single platform that caters to the needs of all personnel and departments involved in maintenance activities.
How Our Platform Transforms Your Organization
---
Innovapptive's Connected Worker Platform solves the disconnected digital technology challenge through the use of a single unified platform.
We've designed a Maintenance Control Center deeply integrated with the mWorkOrder mobile app. Supervisors and managers can now assign work orders to maintenance workers, send notifications, see real-time spare parts availability and kit status, and monitor work order progress from a single interface. Field workers can execute work orders within a paperless process. All necessary information is readily available at their fingertips and field work can be documented directly through the app.
The Work Instructions Authoring tool enables planners to create and integrate Digital Work Instructions directly to work orders to ensure a seamless connected worker experience.
Rounding it off is the Spare Parts Control Center through which the managers can assign and monitor warehouse tasks such as kitting of work orders to workers. It is integrated with the mInventory mobile app which digitizes all warehouse processes to ensure maintenance teams receive the right parts at the right time to increase productivity.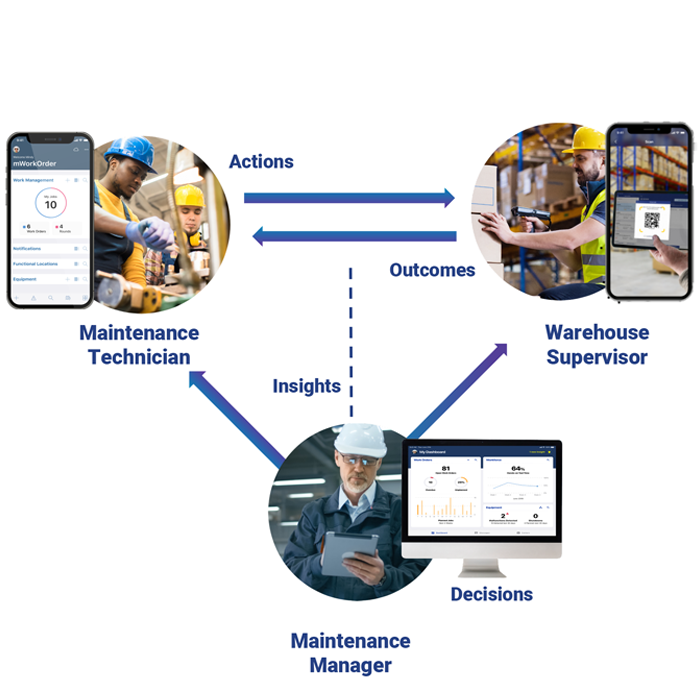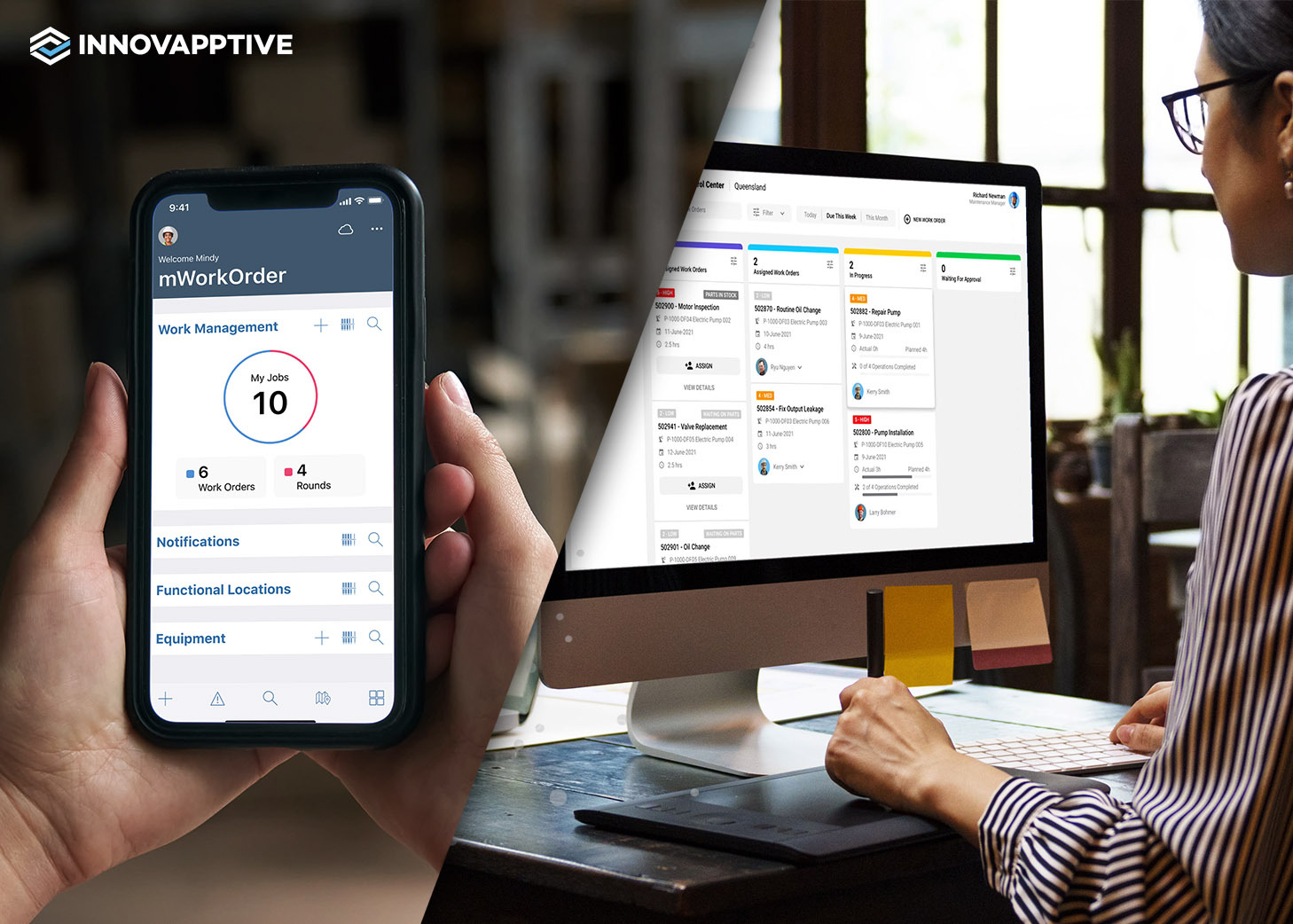 Benefits
---
Minimize travel costs, Boost productivity and operational Efficiencies
Minimize incidents and maximize worker safety
Improved compliance, Safety and Team Collaboration
Maximize Value for Customers with a Thriving Ecosystem
Key Features

Maintenance Control Center
Assign work orders to maintenance workers and notify them in a unified platform.

Spare Parts Control Center
Digitally verify goods issue by scanning the unique QR code presented by the maintenance technician.

Connected Mobile Apps
Improve productivity and reduce operational cost by getting the right information at the right time using connected mobile apps.