We Bring Your Frontline Workforce, Back-Office and Assets Together
Innovapptive is a global leader in delivering a best in class and modern connected worker platform and a suite of pre-packaged application software.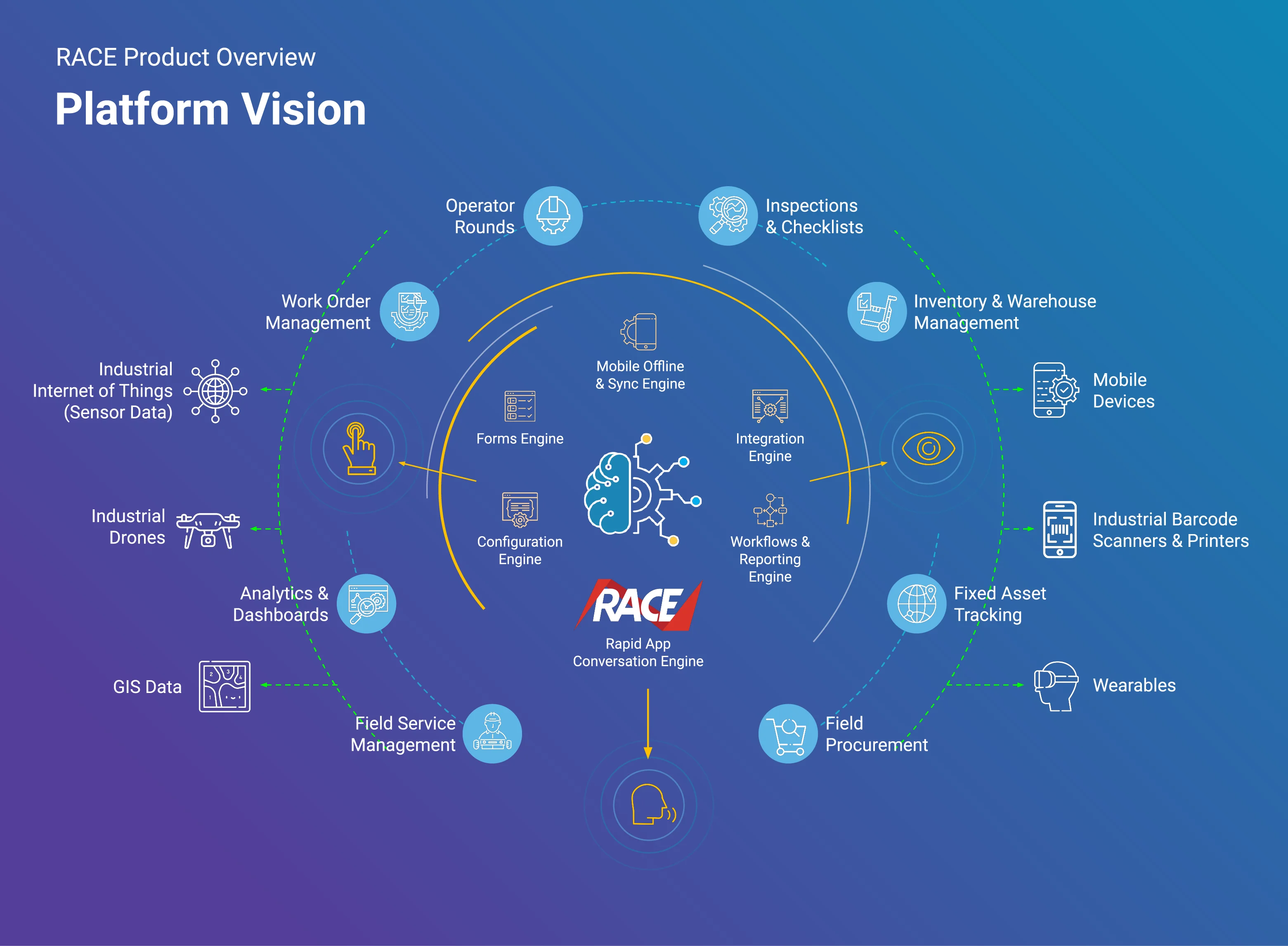 Who We Are?
At Innovapptive, our mission is simple - "Connect the frontline worker to perform jobs better, faster, cheaper and safer, while improving the working life of front line workers". By engineering a platform that fuels innovation & collaboration, we are transforming the experience of the industrial worker to bridge the skills gap and further helping our customers increase revenues & margins.
Together, with our employees, customers and partners across the globe, we are growing economies of some of the world's largest brands. Today some of the world's largest brands such as Shell Oil, Hess, ConocoPhillips, Marathon Oil, Dominion Energy, Santos, Inpex, Jemena, Newmont Mining, AkzoNobel, Marathon Petroleum, Invista, Braskem, and Reckitt Benckiser to name a few - run Innovapptive technology, platforms and software.
Innovapptive is headquartered in Houston, TX with offices across the globe in India, Europe, and Asia-Pacific. We are financially backed by Global Marquee private equity firm - Tiger Global Management with over $36B of assets under management (AUM). With over 250+ employees globally, a strong ecosystem, and a partner network with companies such as Deloitte, HCL, Apple and Cognex, we are well-positioned to deliver digital transformation of the frontline worker
experience.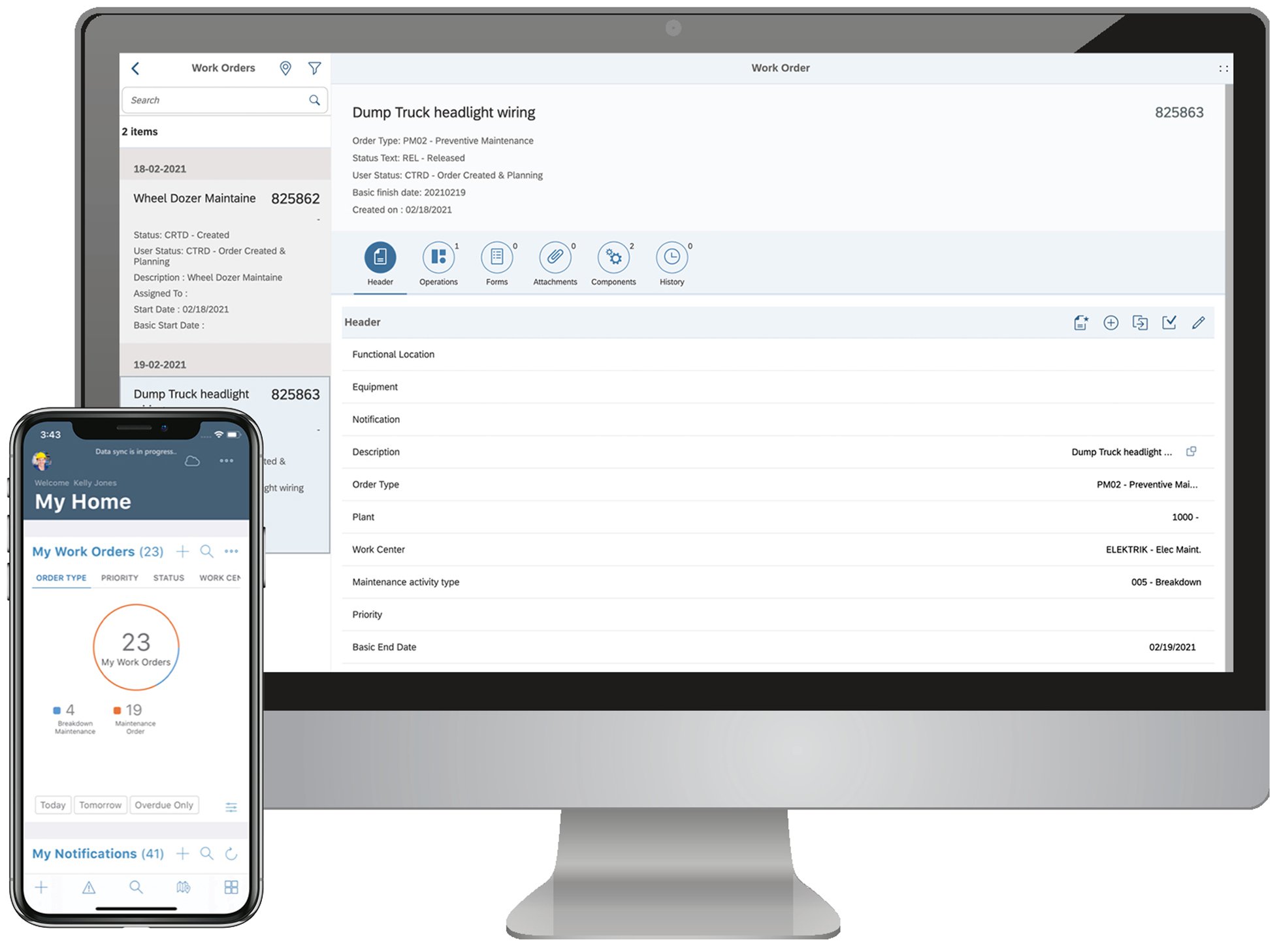 What We Do?
Innovapptive is a global leader in delivering a best in class and modern connected worker platform and a suite of pre-packaged application software suite. Innovapptive's Connected Worker Platform (CWP) extends SAP EAM and Supply Chain functions with natively built, pre-packaged SAP-certified mobile applications developed with guiding principles of User Experience (UX) and flexibility.
No other company offers the complete array of applications on a single platform, including Mobile Work Order, Operator Rounds, Digital Work Instructions, Inspections and CheckLists, Planning and Scheduling, Inventory and Warehouse Management, and Enterprise Asset Tracking. Everything we do from product development and services delivery methodology centers on providing the best mobile user experience and driving user field adoption through easy-to-use, intuitive, mobile-friendly screens and workflows, and out-of-the-box support for SAP transactions.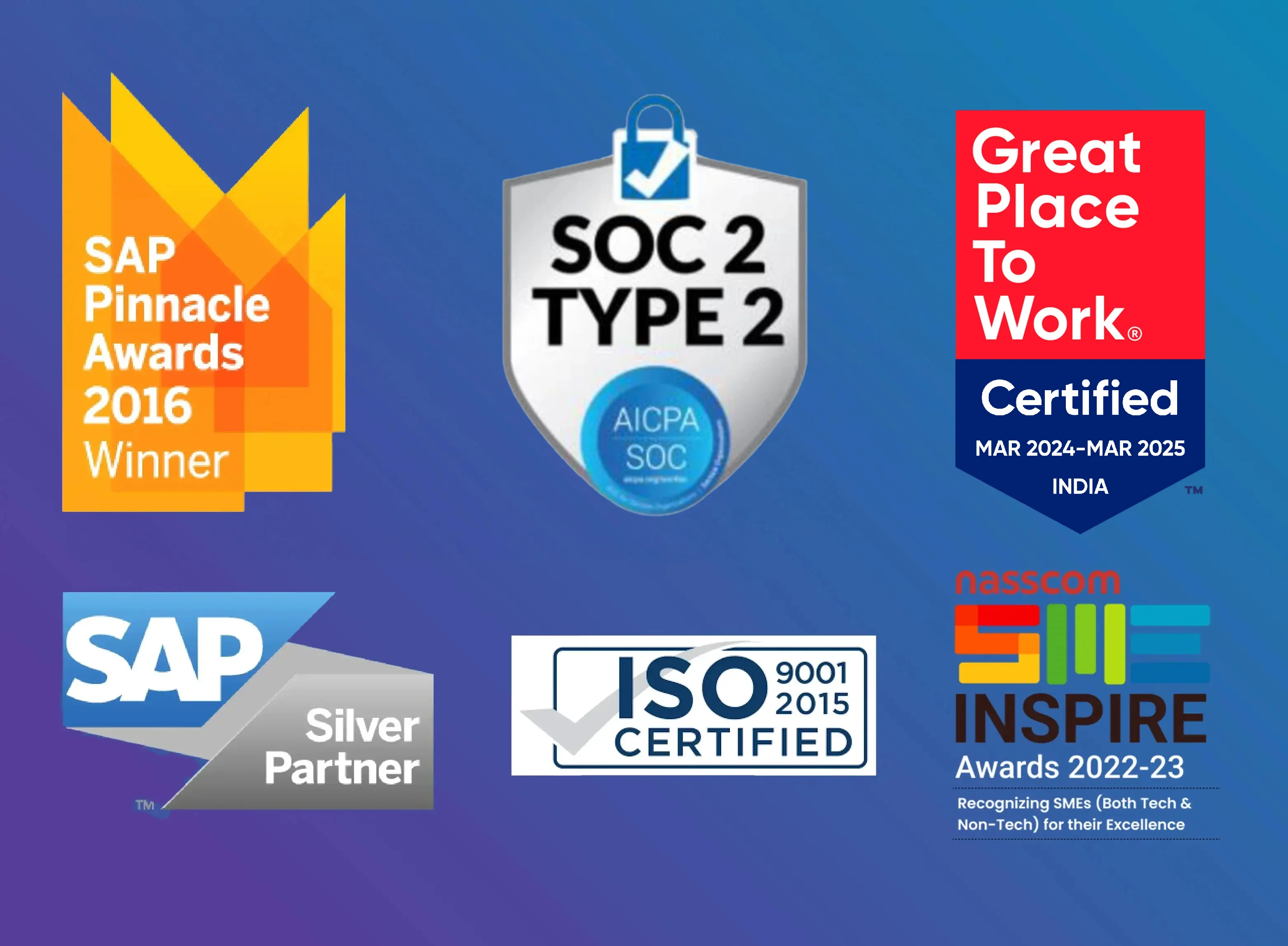 Our Industry Standing
Innovapptive has been in a close partnership with SAP in various forums and across the executive layer since 2014. For example, Innovapptive is a member (invite only) of the SAP Partner Advisory Council for Innovation, participated (invite only) in the launch of the SAP iOS SDK early adopter customer deployments and their showcase at SAP Sapphire NOW in 2017 and has been recognized with SAP Pinnacle awards, including being named a 2016 SAP Pinnacle Award Winner in the category "Platform Co-Innovation" Partner of the Year.
Gartner® is following Innovapptive and has started publishing their perspective on Innovapptive's industry standing. Further, CIO Review named Innovapptive in their list of the "Top 20 Most Promising SAP Solution Providers".
We wish to highlight that all our application development activities are done in-house at our offices across the world. We are an ISO Certified facility for which Innovapptive has received the following ISO certifications: ISO 9001:2015 certified (for "Design, Development and Support for Mobile Applications including SAP Certified Solutions") and ISO 27001:2013 (ISMS) certified (for "Managing Information Security in Design, Development and Support for Mobile Applications including SAP Certified Solutions")