Heavy Equipment Retailer Enlists Innovapptive for Warehouse Optimization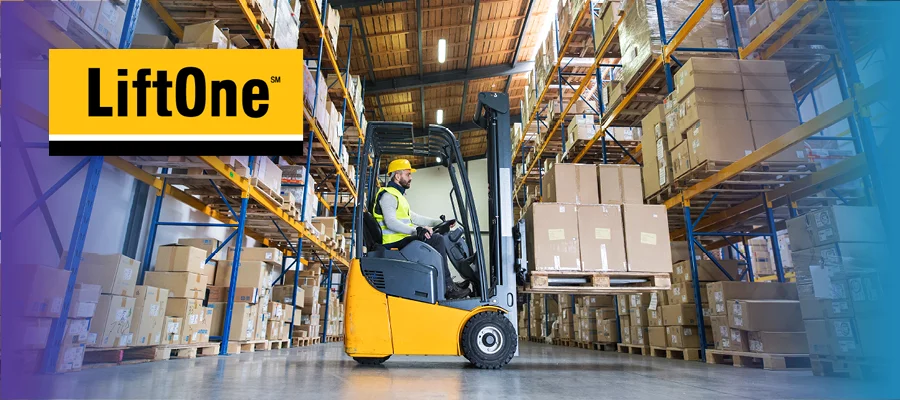 HOUSTON — Innovapptive, a leading provider of mobile connected worker platforms for industrial use, announces that it will assist a major regional heavy equipment dealer in optimizing its network of 20 warehouses across the Southeastern United States.
Under the agreement, Innovapptive will supply Charlotte-based LiftOne with its mInventory mobile warehouse management solution. This easy-to-use application enables clients to convert outdated ERP and paper-based processes to mobile ones. Doing so means LiftOne can improve warehouse operations enterprise-wide through greater real-time visibility, data accuracy, and frontline worker productivity.
"We're looking forward to supporting LiftOne in their warehouse digital transformation efforts," said Sundeep Ravande, Innovapptive's co-founder and CEO. "Warehouse speed and accuracy are essential in LiftOne's industry. They'll now have better visibility and understanding of what is currently available for sale. This capability will enable LiftOne to more easily fulfill customer orders and improve business relationships at every location."
mInventory integrates smartphones, tablets, third-party barcode scanners, and peripherals to deliver a more efficient and accurate inventory-counting process. Gone are the cumbersome paper forms, tally sheets, and tickets that lead to frustrated employees, missing information, and incorrect counts. Instead, workers use a digital process to count, with continuously updated totals. This capability delivers accurate, verified data to key stakeholders, enabling them to make more informed, knowledgeable warehouse management decisions in real-time.
mInventory is powered by Innovapptive's patented Rapid Application Configuration Engine (RACE). RACE's no-code/low-code technology lets users customize and build mobile environments - including ones for digital warehouse management - without any coding experience. Capture business and regulatory needs, workflows, policies, and procedures that define how work gets done – including rules, data models, UI, integrations, and organizational structures. RACE cuts the costs associated with conventional application customization. There is no need for months of traditional programming, which vastly improves the speed of building and changing an application.
About LiftOne
With 20 full-service dealerships conveniently located across the Southeast, LiftOne is a premier provider of material handling solutions to businesses large and small. LiftOne is a one-stop-shop for renting, servicing, and purchasing new and used equipment such as forklifts, aerial lifts, industrial vehicles, and railcar movers from top brands. Learn more at https://www.liftone.net/.
About Innovapptive
Innovapptive is a digital transformation pioneer offering the only Connected Worker Platform that digitalizes the last mile of frontline workers into SAP and IBM Maximo technologies. Our solutions integrate GIS operational data and data from SAP and IBM Maximo solutions with work instructions, SOPs, and checklists, connecting the entire industrial workforce, machines, workflows, and executives to minimize plant outages and maximize margins. Innovapptive is transforming the experience of the industrial worker by engineering a platform that fuels innovation and collaboration to turn downtime into revenues, risks into safety, and inefficiencies into growth. Innovapptive is headquartered in Houston with offices in Australia and India. Learn more at http://www.innovapptive.com.