Due to an overwhelming customer demand, Innovapptive's already popular SAP® certified mobile inventory and warehouse management solution for smartphones and tablets is now made available on ruggedized Motorola MC3200 handheld devices.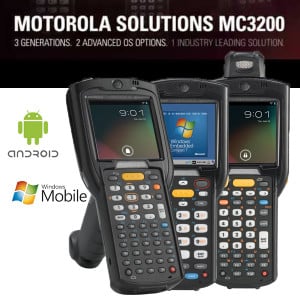 Houston, TX, September 22nd, 2014 — Innovapptive Inc. today announced that its SAP® certified mobile inventory and warehouse management solution is now available on Motorola MC3200 handheld devices. The solution will support Motorola handheld devices for both Windows and Android operating systems. Due to an overwhelming customer demand, Innovapptive released the solution's rich functionality and features on ruggedized Motorola mobile computers to meet specific customers industrial and harsh work environments.
"Our commitment to accelerate our customers mobile journey and our ability to quickly respond to our customer's demand is clearly demonstrated with this release," said Sri Karthik, Senior Vice President, Sales and Marketing at Innovapptive Inc. "This new release on Motorola MC3200 handheld devices will now empower our customers warehouse personnel in harsh and industrial environments to achieve the same 99% inventory accuracy levels that we have delivered with our smartphone, tablet and RFID peripheral based solutions."
Innovapptive customers will now have the ability to run their stock overview, goods issue, goods receipts, picking, packing, unpacking, bin to bin movements and inventory cycle counting transactions from their Motorola MC3200 handheld devices. Customers with harsh working environments will also now be able to reduce their overall inventory carrying costs, in a cost effective manner, without having to compromise on their choice of device type. The Motorola MC3200 handheld devices will also be supported by Innovapptive's customization and extensions cockpit to assist customer's ability to customize the entire mobile inventory management solutions through simple SAP configurations.
Innovapptive Inc., a 2014 SAP® Pinnacle Awards Finalist within the category "Application Development Partner of the Year" focuses on achieving "Instant Mobilization" for its customers through a portfolio of SAP® certified pre-packaged mobile solutions and professional services. Customer case studies have demonstrated that Innovapptive's mPower™ Apps Suite and the customization and extensions cockpit reduce enterprises' development, deployment and support costs by over 70%.
About Innovapptive
Innovapptive is an SAP certified mobile application development and services partner that provides an array of SAP enterprise mobility products and services. Innovapptive's products, the mPower App Suite, mPower App Store and the mPower Mobile Platform provides customers a comprehensive end-to-end enterprise mobility solution to instantly mobilize their enterprise. Innovapptive's mission is to innovate, transform and empower customers by helping them gain a competitive advantage through best in class & disruptive enterprise mobile solutions, professional services and a cost effective and flexible global delivery model. The team at Innovapptive brings a unique and unparalleled combination of SAP, Mobile and industry experience to transform and empower our customers. Innovapptive's customers are some of the world leading Global 2000 brands and includes companies such as MARS Chocolate company, AMGEN, Lord Corporation, EBY- Brown, KAUST, Vallourec USA Corp and Forest City Enterprises to name a few.
SAP and all SAP logos are trademarks or registered trademarks of SAP AG in Germany and in several other countries. All other product and service names mentioned are the trademarks of their respective companies.
For more information, please contact
Niharika Nag
Innovapptive Inc.
7322 South West Freeway,
Arena 1, Suite 1816,
Houston, TX – 77074
Phone: (713)-275-1804
Email: info@innovapptive.com