October 24th, 2013 | Houston, TX
The week of October 21st – 25th, at SAP TechEd 2013, Las Vegas, marked another milestone for Innovapptive. Innovapptive is excited to announce that it has finished as runners up in two categories of the SAP mobile app challenge 2013 and were presented an award from Bernd Uwe-Pagel, Senior Vice President, Platform Ecosystem & E-Channels, SAP AG.
The Innovapptive leadership team attended SAP Tech Ed 2013 to present our SAP Certified Mobile apps in two separate categories:
Retail SAP Mobile App Challenge 2013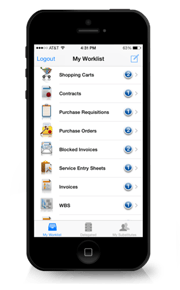 Mobile Universal Approvals 2.0
Innovapptive mWorklist 2.0 app has enhanced personalized features such as a configurable dashboards, collective approvals, substitution and being able to toggle between the manager and delegates inbox.The mWorklist 2.0 mobile app provides enterprises a universal and unified view of all their SAP and Non-SAP Mobile approvals to streamline approvals of their purchase requisitions, purchase orders, contracts, invoices, service entry sheets, vendor master and WBS elements. Additionally, they can streamline their accounts payable processes, by using the same mobile app. The mobile app provides the ability to receive blocked invoice push notification and prompt a proactive creation of a goods receipt with a few clicks.
---
Logistics and Transportation Mobile App Challenge 2013
Mobile Asset Tagging 2.0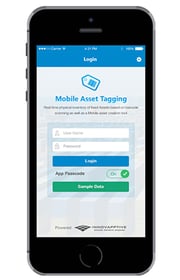 The mAssetTag – Mobile Asset Tagging and Geocoding app provides a simple and cost-effective solution to keep track of their huge inventory of assets that frequently moved between several field personnel and customer locations. Innovapptive's mAssetTag solution not only tracks inventory for based on barcode scanning, but also provides a real-time listing of the exact location of assets, which simplifies the logistics involved in moving the assets to multiple locations.
The ultimate winners and runners up were selected in a live customer voting session in the SAP Mobile Platform Launch Party. Watch the Video where Bernd Uwe-Pagel, Senior Vice President, Platform Ecosystem & E-Channels, SAP AG introduce Innovapptive as a finalist in two categories to the live customer voting panel.
The finalists for both categories were selected by a jury panel consisting of industry experts, independent analysts, bloggers and SAP SME's. Both the app utilizes SAP's industry leading mobile platform (Sybase unwired platform 2.2) to seamlessly integrate into an SAP landscape. The mobile universal approvals app streamlines managerial approvals and the mobile asset tagging app helps your enterprise better track and manage your asset movements and assists in simple physical inventory reconciliation.