Innovapptive Rolls Out mWorkOrder Mobile Maintenance Solution for IBM Maximo EAM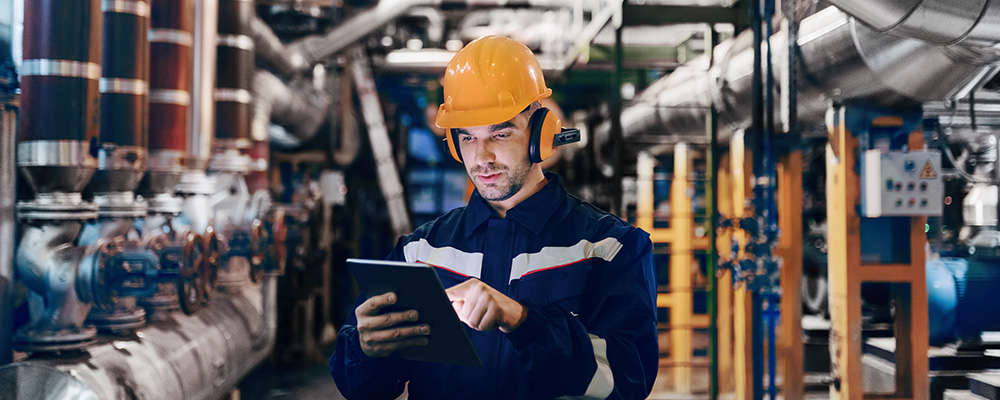 HOUSTON - Innovapptive, a global digital transformation pioneer, is bringing its Connected Worker Platform and technology to IBM Maximo users, starting with the world-class mWorkOrder mobile maintenance solution designed for organizations using IBM Maximo as their enterprise asset management (EAM) solution. mWorkOrder for IBM Maximo will debut at MaximoWorld 2022, Aug. 9-11, in Austin, TX. Innovapptive will be giving demonstrations at Booth #300.
"Maximo users have lacked the benefits of end-to-end digital transformation, mobile maintenance and warehouse management," said Innovapptive CEO and co-founder Sundeep Ravande. "Innovapptive is out to change that. Too many plants still use outdated manual-based processes in conjunction with the IBM Maximo EAM. There's no need for that any longer. For one, it stifles frontline worker productivity and harms overall worker efficiency. It also greatly increases the risks of costly unplanned downtime. mWorkOrder can give these companies the flexibility, agility and visibility they need to boost wrench time, improve maintenance effectiveness and reduce downtime."
Studies have shown that more than half of all plants today still use run-to-fail maintenance practices where they wait for a machine to break down before starting repairs. This method results in longer downtime for the equipment, which impairs production and hurts revenues. Another 40% or more of industrial plants and facilities continue to use paper-based maintenance data gathering and reporting systems to keep track of current equipment health and condition. This practice is slow and cumbersome, leading to delays in information reaching decision-makers for corrective action and increasing the chance of unplanned downtime.
mWorkOrder supports preventive and predictive maintenance strategies that let maintenance teams move away from the inefficient and reactive run-to-fail approach and paper-based reporting. Frontline workers using mobile devices such as smartphones, scanners, tablets, and wearables fulfill maintenance work orders and perform inspections, operator rounds, equipment checks, etc. These devices, equipped with mWorkOrder, upload operational data instantly to the Maximo back-office system. Eliminating manual data input boosts wrench time. It also cuts administrative costs.
mWorkOrder increases communication between field technicians and supervisors. Managers can create and issue digital work orders and follow real-time progress. Supervisors instantly receive work order updates and can send notifications to their team's mobile devices to notify them immediately of tasks or other information.
Click here to schedule a free demo or call 844-464-6668 to speak to an Innovapptive industry advisor.
About Innovapptive
Innovapptive is a digital transformation pioneer offering the only Connected Worker Platform that digitalizes the last mile of frontline workers into SAP and IBM Maximo technologies. Our solutions integrate GIS operational data and data from SAP and IBM Maximo solutions with work instructions, SOPs and checklists, connecting the entire industrial workforce, machines, workflows and executives to minimize plant outages and maximize margins. Innovapptive is transforming the experience of the industrial worker by engineering a platform that fuels innovation and collaboration to turn downtime into revenues, risks into safety and inefficiencies into growth. Innovapptive is headquartered in Houston with offices in Australia and India. Learn more at www.innovapptive.com.