Through a crowd voting approach, Innovapptive's SAP Mobile Quality Management App won the 2014 SAP Partner Edge Application Development for Mobile
Houston, TX, October 20th, 2014 — Innovapptive Inc. today announced that it has won the 2014 SAP Partner Edge Application Development for Mobile Challenge. SAP runs these challenges to identify best-in-class partner SAP mobile applications for mutual customers and received hundreds of submissions this year. Innovapptive's five SAP® certified mobile applications were nominated by SAP's jury panel to contest in a crowd voting event and Innovapptive's SAP Mobile Quality Management App finished winners. The Mobile Quality Management App won the 2014 SAP Mobile App Challenge award with convincing margin of votes and the crowd voting was open to SAP customers and public over a period of 2 weeks.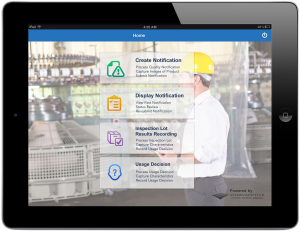 Innovapptive's SAP certified Quality managers provides a mobile solution for manufacturing companies' inspectors and operators who are constantly challenged with manual processes to capture accurate inspection lot quality issues. As a result of this manual process, they experience tremendous loss of productivity due to redundant quality related data entry and image capturing process to create an SAP quality notification for an inspection lot. The solution transforms manufacturing companies' quality control and assurance process by being able to capture an SAP Quality Notification, along with images and GPS information - anywhere, anytime. The Mobile Quality Management solution is an SAP® certified mobile solution and is available on the SAP Store.
"It is a distinct honor and also a sense of accomplishment to win this years' 2014 SAP mobile app challenge." said Hari P. Kamineni, CEO and Co-Founder, at Innovapptive Inc. "In 2013, we were disappointed to finish runners up in two categories of the SAP mobile app challenge and our product development teams were extremely determined for the last 12 months to win the 2014 SAP mobile app challenge. We are glad that all our hard work and sleepless nights have been recognized and honored. We dedicate this accomplishment to our entire products team."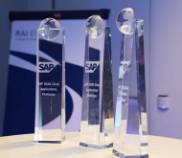 Innovapptive will receive this award at SAP TechEd & D-code 2014, in Berlin, Germany on Tuesday, November 11th. During this festive event in Berlin, Germany, there will be performances by SAP Mentors and Jam Band, followed by the award ceremony. Innovapptive and other finalists will also demonstrate the winning mobile applications on Wednesday, November 12th at the special interest activity "Go Mobile! Live: The 2014 Mobile Challenge Finalists."
The other two finalists were Arteria Technologies Private Limited with their application "mDepot" and Klouddata with their application "Smart Medical Rep". The entire announcement from SAP AG can be viewed at SAP's community network website.
Innovapptive Inc., a 2014 SAP® Pinnacle Awards Finalist within the category "Application Development Partner of the Year". Innovapptive focuses on achieving "Instant Mobilization" by accelerating customer's time to market and value for their SAP mobile deployments.
About Innovapptive
Innovapptive is an SAP mobile application development and services partner, a provider of a cloud based mobile application management platform, 30+ SAP-certified mobile apps, and a 2014 SAP Pinnacle Award finalist. Innovapptive offers an array of SAP Mobile products and services that accelerates customer's time to market and value of their SAP mobile deployments. Innovapptive's products, the mPower™ App store, a cloud based mobile application management solution and the mPower™ App Suite, prepackaged with an SAP certified add on, allow customers to achieve infinite number of customization through simple SAP configurations. The mPower™ App Suite and the mPower™ App Store provides customers a comprehensive portfolio of end-to-end mobile solutions to instantly take their enterprise mobile. The team at Innovapptive brings a unique and unparalleled combination of SAP, mobile, and industry experience and have transformed large global 2000 customers such as MARS Chocolate, Wrigley's, AMGEN, ATOS International, Forest City Enterprises, KAUST, Semperian, EBY-Brown, Lord Corporation, and Vallourec USA Corp to name a few.
SAP and all SAP logos are trademarks or registered trademarks of SAP AG in Germany and in several other countries. All other product and service names mentioned are the trademarks of their respective companies.
For more information, please contact
Niharika Nag
Innovapptive Inc.
7322 South West Freeway,
Arena 1, Suite 1816,
Houston, TX – 77074
Phone: (713)-275-1804
Email: info@innovapptive.com