Innovapptive, Microsoft, IBM and Oracle Top Work Order Management System Providers, Study Says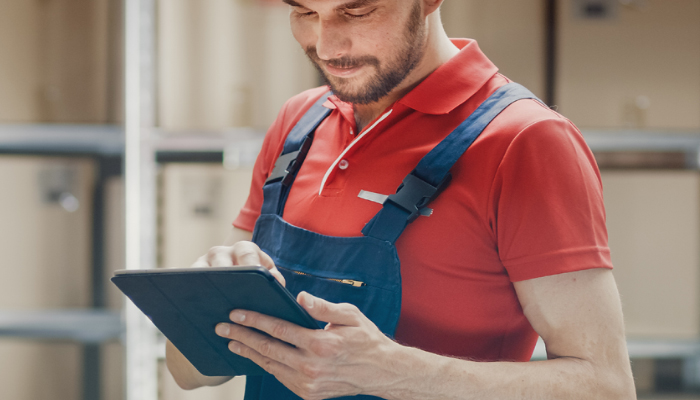 HOUSTON – A just-released research study from Insight Partners reveals the leading players in the global Work Order Management Systems market and Innovapptive is listed in the top 10 companies, alongside tech industry giants Microsoft, IBM and Oracle. The report also predicts this market will enjoy significant growth through 2027 as more companies realize the advantages of mobile-first digital transformation.
"It's no surprise this market continues to grow," said Innovapptive CEO and co-founder Sundeep Ravande. "There are lots of greenfield opportunities and we have a mobile-first solution for organizations to take full advantage of digital transformation. Companies that embrace digital work order management are reducing unplanned downtime, boosting productivity, improving workflows and retaining more workers. These positive outcomes are why spending on digital transformation is predicted to soar to $2 trillion by 2022."
The report – Work Order Management System Market to 2027 – analyzes work order management systems by deployment type, component and industry.
Innovapptive's mobile-first Enterprise Asset Management (EAM) solution, mWorkOrder and RACETM Dynamic Forms, delivers four key benefits for users at oil and gas facilities, chemical processing plants, utilities, mines, and manufacturing sites:
Greater wrench time and productivity
Accurate, complete and granular data sets
Shorter mean time to repair and greater mean time between failures
Improved regulatory and safety compliance
Innovapptive has recently released an informative webinar on how mobility and mWorkOrder enables maintenance departments to overcome operational challenges. You can view this free webinar at any time by clicking here.
About Innovapptive
Innovapptive is a global leader for industrial connected worker solutions with a purpose to help improve people's lives with the next generation Connected Workforce Platform™. The platform digitally connects the entire industrial workforce, executives and back office to minimize plant outages and improve operational excellence. By engineering a platform that fuels innovation and collaboration, Innovapptive is transforming the experience of the industrial worker to increase revenues and margins for its customers. Innovapptive is headquartered in Houston, TX, with offices in Australia, Netherlands and India. Learn more at www.innovapptive.com.
Contact:
Thea Milan
Digital Marketing Lead
(713) 275-1804