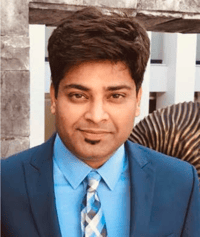 As we enter another week of social distancing, isolation and virtual work, I wanted to take the time to write a note to share an update from Innovapptive Inc.
First, on behalf of the Innovapptive team, I hope you are well. It's times like these that remind us of the people and families behind every company we work with. Health comes first and we wish you and your family the best in these challenging times. The COVID-19 pandemic is not business as usual, and it's a time of great stress and uncertainty. It's also a moment in time when the work we're doing is its most critical.
On the business front, we are committed to ensuring continuity of the services we provide, and we don't foresee any impact on Innovapptive's business operations or service to our customers. Now, more than ever, businesses are looking to eliminate paper-based workflows. Recent research in American Journal of Nursing (AJN), April 2020, Vol. 120, Issue 4 suggests that test organisms were transferred to paper, survived on it, and were retransferred back to hands, raising the risks of COVID-19 pandemic spread.
In these unprecedented times, the safety and well-being of your field workers is of paramount importance. "Mobile-First" Field Operations are imperative to embrace social distancing. Our teams are fully engaged, working remotely and we will continue in this mode of operations for as long as necessary to help our customers adjust and adapt to this "new normal" of "social distancing."
We will continue to monitor the situation in each region where we have an employee or customer presence. We are following all health and government agency guidelines to contribute to the health of the community in these areas. This includes limiting all travel, implementing a work-from-home policy and limiting social gatherings. All our employees are able to perform their duties remotely, and our business-continuity plans are in place and active to ensure there is no disruption to our customers.
Please take care of yourselves and your loved ones. I know that we're going to get through this, together.
Thank you,

Sundeep Ravande
CEO & Co-Founder
Innovapptive Inc.