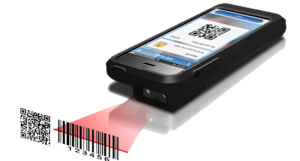 There's often an element of error and financial misstatement, fixed assets reconciliation accuracy needs the appropriate attention of every financial controller and Chief Financial Officer (CFO). Although several CFO's believe that their fixed assets are represented accurately on their balance sheet, audits may yield a different answer.
Automated & periodic inventory of your fixed assets provide essential control and accuracy for the financial reporting of fixed assets. These best practices enhance proper accounting, valuation and financial reporting.
Increased Scrutiny Post-SOX era
Historically, executives have viewed fixed assets as having appropriate internal controls and low risk from a financial perspective. Now, in the post-SOX era and with broader IFRS adoption, fixed assets are often the biggest line item on the balance sheet and they are under greater scrutiny. Inferior records that contain ghost assets, grouped assets, vague descriptions, lack of physical inventory audit records and other data gaps, expose a business to risk in financial, tax, and regulatory compliance.
Common Challenges Reconciling Fixed Assets
Most organizations face significant challenges related to tracking the location, quantity, condition, maintenance and the depreciation status of their fixed assets. Typically fixed assets are recorded and maintained in either a spreadsheet, fixed asset register (FAR) or an ERP system like SAP. These records are then periodically verified through audit activities, such as physical inventory.
Financial misstatements are usually a result of company's challenges and struggle with manual physical inventory processes globally. Manual paper based processes are extremely time consuming and cumbersome.
Solution: Streamline, Centralize & Automate Your Fixed Asset Physical Inventory & Reconciliation Process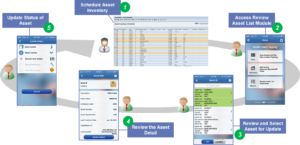 A simple consumer grade mobile solution along with a fixed asset reconciliation scheduler and status monitoring capability can help automate the physical inventory & reconciliation process of your fixed assets. By integrating a mobile bar coding solution directly with SAP or any other back-end accounting system (online or offline mode) enterprises can centralize & automate their periodic fixed asset reconciliation.
A fixed asset reconciliation scheduler tool will allow your central asset management team to push fixed asset master records for reconciliation by location onto user's mobile devices. The mobile device's bar coding capability allows automation of fixed asset data such as location, status, check-in, check-outs and much more directly into your ERP system such as SAP. As a result, enterprises can witness the following business benefits by implementing such a solution:
Over 40% improvement in employee productivity.
Over 10-20% reduction in over payment of federal, state & property taxes.
Over 15% reduction in insurance premiums by proactively identifying retired assets.
Achieve 99% accuracy of fixed asset financial statements.
100% of global fixed assets reconciled to meet audit & regulatory requirements.
Innovapptive offers a comprehensive fixed asset tracking, geo-coding and reconciliation solution. The solution is highly configurable without any code changes. In as little as 4 weeks, large enterprises have started to automate their reconciliation of fixed assets by bridging the gap between global fixed asset locations and a centralized back office. You can request a demo by clicking here.
If you would like a demo of Innovapptive's portfolio of Native or Web based mobile solutions, please click on the link

. Alternatively, if you would like to discuss with an Innovapptive solution expert, you can reach out to us by emailing us at sales@innovapptive.com or you can reach a sales representative at (713) 275-1804.