Managing Enterprise Asset Management (EAM) can be Costly without A Good Roadmap.
Almost all asset-intensive industries, from utilities to manufacturing to transportation, are challenged with how to get the most value from their enterprise assets throughout their entire lifecycle. These all asset-intensive industries operate in highly competitive markets and every time an asset fails, or stops working, it will be disruptive and have significant operational and financial impact on a company's bottom line.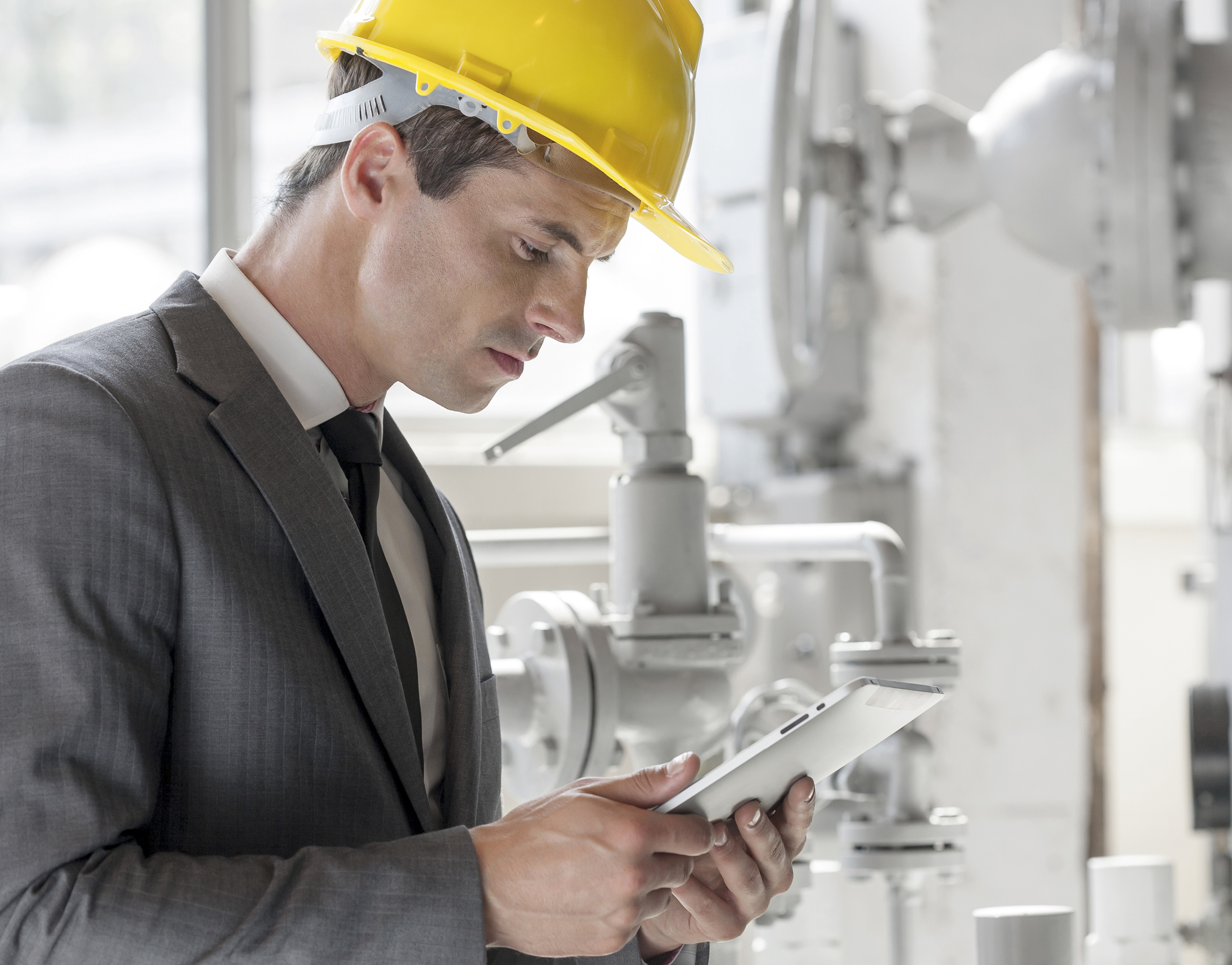 Maintaining Enterprise Assets effectively has always been a challenge and crucial for asset-intensive companies where the operational cost in asset management contributes to a substantial part of the expenses. Companies need to manage assets or machinery' availability, reliability, profitability, and operational safety, organize inspections, and optimize maintenance — all while keeping downtime to a minimum. It really gets difficult for companies to keep the complex running smoothly and cost-effectively.
Organizations use SAP or similar ERP applications for managing their enterprise assets. Underutilization of ERP applications may leave the organization lacking in the areas such as scheduling, predictive maintenance, optimization of work processes, and real-time analytics. A wired asset management system forces technicians to rely on paper checklists, capture information via pen and paper, then enter the information into an ERP system. This process is labor-intensive, inefficient, and error-prone. Moreover, changing requirements in the areas of enterprise risk management, safety and environment, and asset lifecycle management are continuously pressuring organizations to manage their assets to higher standards. These changes increase the demand for the best available solution for enterprise asset management to fill gaps and assist organizations in leveraging their existing system fully to achieve higher asset performance.
Taking a Stand — No More Silos in Asset Management
By eliminating the silo-processes, organizations gain a holistic view of asset integrity for the entire business, align processes and maximize productivity. Effective management of EAM is the key to streamlined and successful operations. In today's economic climate, all organizations needs to continuously access assets' information, track their performance, and maintain their reliability. Apart from these aspects, organizations need to make sure that the solution they select to leverage their EAM completely, will provide their employees all important and real-time information in hand so that they can view up to date information and give instructions on the fly right from their mobile devices. Moreover, the solution should able to reduce lead times by integrating mobile capabilities into operational tasks to drive productivity and optimize maintenance costs.
Fortunately, Innovapptive's mobile EAM portfolio is the most configurable enterprise-grade SAP Mobile Plant Maintenance solution on the market to empower organizations with improving capital asset management in ways that increase reliability, enhance predictive maintenance, ensure regulatory compliance, reduce energy usage, and support sustainability initiatives. The mobile solution reduces lead times by integrating mobile capabilities into operational tasks to drive productivity and optimizes maintenance costs. The application is fully configurable with RACE™ that gives you unparalleled flexibility to zero in on the specialized, industry requirements that can turn your company's asset management into a competitive advantage.
It is clear that Enterprise Asset Management is critical to the health of the company and, if not handled correctly, it may end up with financial loss to the company. A solution such as mWorkOrder not only extends the useful life of equipment and improves return on investment, but also defers new purchases. Empower your maintenance crew with Innovapptive Mobile Work Order solution and maximize your EAM investment by increasing your assets life and reliability.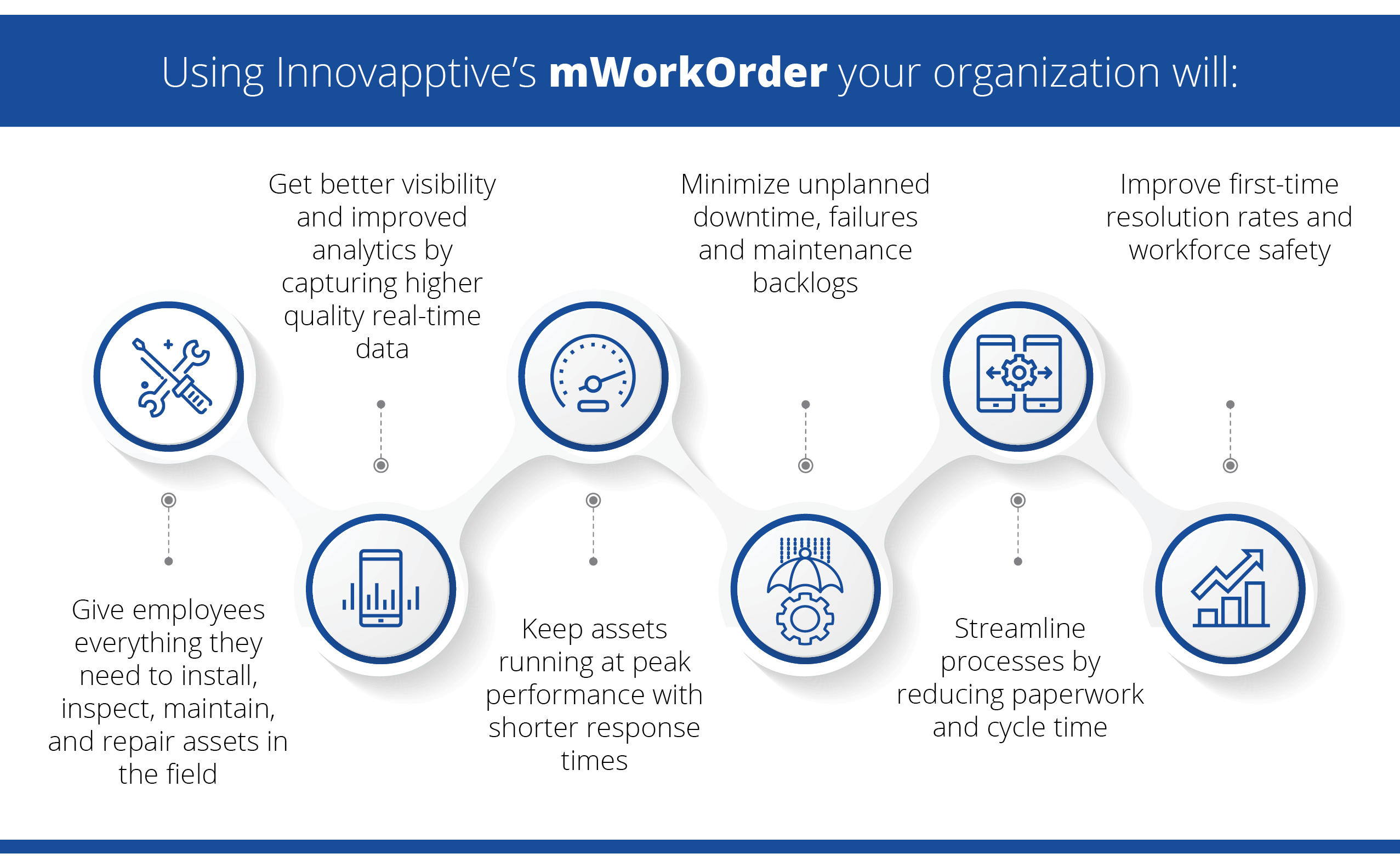 If you would like a demo of Innovapptive's mWorkOrder (Mobile Work Order Management) solution, ple

ase click on the link. Alternatively, If you would like to discuss with an Innovapptive Solution Expert, you can email us at sales@innovapptive.com or via phone at (713) 275-1804.