Applications forms the core of mobility, which is ruling the roost and dominating every sphere of human realm. Be it making calls, sending messages, scheduling events or even shopping online, everything is done mobile that is replacing the age old desktops and even more recently our laptops. Considering the market potential and its promising future, many software companies and other small time vendors are slowing foraying into mobile application development to grab a pie of the market share. On the other hand, organizations too are embracing mobility in a bigger way with a plethora of enterprise mobile apps under their belt to take care of nitty-gritty of day to day commercial or business operations.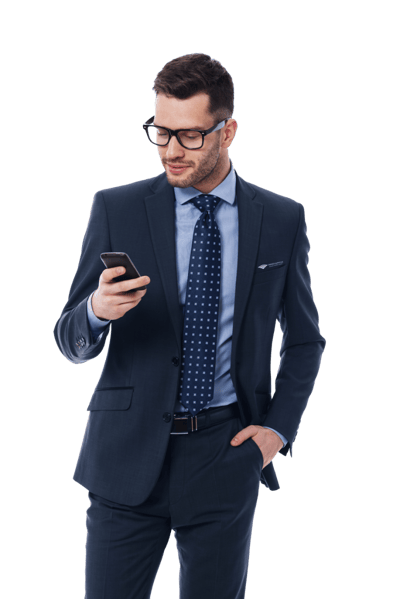 From an organizational standpoint, the biggest question that may crop up in your mind is whether you need to develop apps in-house or purchase already popular apps and customize them, as per your organization's requirements. This question seems daunting and plagued with several challenges that one needs to cope up with. Though organizations can embark on mobile app development; however, mobile development being a niche area, it requires unique skills and sizeable investments. On the other hand, already existing apps (publicly available) apps pose a lower barrier to adoption, but are plagued with their own set of challenges, from management, security and licensing perspectives. As they are developed taking into consideration the mindset of mass audiences, at times, they may fail to meet an organization's specific requirements. Of course, various hybrid approaches have come into existence to enable businesses deploy customized apps with their existing approaches.
This blog explores these aspects in detail and provides certain key pointers to help you arrive at the best decision, whether you need to build or buy mobile apps. First of all, deciding whether to build or buy enterprise mobile apps is basically dependent on your unique organizational workflow, time & resource constraints and the value these apps can add to your organization.
Some of the key pointers that can help you to make the right decision are discussed below:
Resource constraints
This is the primary aspect that most of the organizations are concerned as everything runs on the company's budgetary allocations vis-à-vis value that it can add to the overall organizational efficiency. Obviously, developing your own app from the scratch to meet your unique business requirements, say automating your production department or payroll needs considerable investment in terms of manpower and finance. However, if your organization is big and the app you develop is expected to have a greater impact on key users of a specific business operation, it makes sense to embark on the new app development. However, if your organization is small and lack the necessary bandwidth to support heavy investments, it is prudent to buy an app and later customize it to meet your requirements. Purchasing an enterprise app seems economical, but, one aspect that needs to be taken care of is the flexibility of customization that it can offer to a customer to meet their specific needs.
2. Strategic sourcing considerations
The IT department of your organization may know which business functions they want to mobilize, but might lack the clear cut road map to develop the corresponding applications. As we have discussed in the first point that smaller companies may not have the requisite expertise or infrastructure to carry out in-house development, one of the alternative options is to strategically outsource their mobile app development to a third party vendor to help them achieve their objectives. In fact, even bigger organizations that have a flexible budget, but without immediate in-house developers can consider appointing a contractor to create or customize programs to meet their company's specifications. Again there are two variations in such a scenario. The first model is synonymous to internal development, wherein an organization hires a skilled developer to develop new custom apps. On the other hand, the second model of outsourcing involves minor tweaks or configuration to an app that is already available, without much burden on the outsourced organization. The basic advantage of strategic sourcing for an organization is it minimize the overheads and the potential complications of developing the applications in-house.
3. Technical Architecture
Companies are ever eager to deliver the best apps to reach out a global mobile audience; however, they face uncertainty about how to proceed in this incredibly dynamic environment. The right architectural framework that an organization can select is dependent on the mobile development that it chooses – native, cross mobile platform or a mobile web solution. Considering that there are several commercial architectural platforms available in the market, an organization need to understand what features are important before investing in a particular approach. Native development approach provides the best user experience, but at a higher cost, which may not be prudent for an organization with limited resources. On the other hand, cross-platform networks, though offers economies of scale, suffer from user experience aspect and mobile web app model, though offers a wider reach, may end up in problems concerning performance and user experience.
When automating a typical business function, you need to consider various parameters including the key workflows that needs to be automated, number of business users, infrastructure and deployment strategies. Based on these parameters, you can embark on the right architectural strategy for mobile app development.
4. Business Requirements
This is the most important aspect that can impact your decision to either develop a mobile app or right away purchase an app. From an organizational perspective, you need to consider certain factors such as the:
Scale of operations that needs automation
Number of business users who would be using your app
Option to provide offline support
Typical return on investment (RoI) that you can expect
Number of platforms you need to support – Windows, Android or iOS
Flexibility for customization
Deployment strategies – on premise or cloud
Based on these aspects, you can decide which approach suits best and moreover, when there are limited business cases that needs automation or if an enterprise app is already available that perfectly plugs into your current workflow (for instance, automating the goods receivables process), it makes sense to right away purchase the app with minor tweets to meet your requirements.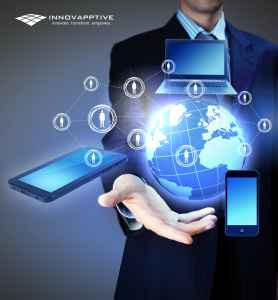 5. Security considerations
Embarking on a perfect mobile strategy to build or buy an app is only part of a bigger story – the important aspect here is security, which in any way cannot be ignored. Even if your enterprise app has best-in-class features, supporting your business cases, however, if it doesn't meet the minimal security requirements, it falls flat and is rendered useless. Organizations are very much concerned about the data security in the backdrop of the "bring your own mobile (BYOD)" strategy that is rapidly gaining ground. An organization need to keep its confidential data secure, when allowing its employees to access its apps to perform typical business functions and on the other hand, users need to keep their personal/business data secure, without falling prey to data tampering or theft. In fact, every organization has its own set of security parameters, based on the industry vertical and in such a scenario, commercially available apps may not perfectly meet the security requirements for a specific organizational setup. If your organization places high emphasis on data security (for instance, in a banking organizational setup), you may prefer to develop your own app, integrating all the required security features that you intend to enforce, rather than buying a commercially available app with compromised security paradigms.
6. Ongoing support
If you have decided to purchase an enterprise app that could typically match your business requirements, look for a vendor that can offer ongoing support for the purchased app for a specified time period. This assumes significance, since your workforce, who may not be techno-savvy need time to adopt the solution to leverage its maximum potential. This means, the vendor is expected to offer after sales support in the form of user training at the initial stage to increase high mobility adoption. However, if the mobile solution that you intend to purchase has to support multiple workflows of a specific business function, offering minimal after sales support, it is better to build the application in-house, rather than depending on third-party vendors.
The above discussion lend some credibility about the best decision you could embark – build or buy, as per your unique organizational requirements. However, to guide you further in this initiative, you need the help of a reliable partner to support at every stage of your mobile strategy. This way, it can help prepare your organization for long-term success with mobility.
From the above backdrop, Innovapptive that is focused on enabling instant mobilization to global customers can take the lead to realize your business objectives. Innovapptive can create a strategic plan to help you decide on the best solution strategy in tune with your budgetary considerations. This way, Innovapptive can put you ahead of your competitors, thereby providing a mechanism to enhance employees' productivity, improve RoI and embark on a visionary path for long terms success.
If you would like a demo of Innovapptive's portfolio of Native or Web based mobile solutions, please click on the link. Alternatively, if you would like to discuss with an Innovapptive solution expert, you can reach out to us by emailing us at sales@innovapptive.com or you can reach a sales representative at (713) 275-1804.