It's been a tough start to 2021 for semiconductor manufacturers, with a severe drought all but drying up chip fabrication in Taiwan and contributing to a global shortage of the critical devices.
The timing couldn't be worse for an industry that saw worldwide sales reach $40 billion in January.
The shortage has caused big problems for companies that use semiconductors in their products. General Motors (GM) announced it's having to leave out chips controlling the fuel management module in certain light-duty, full-size pickup trucks. This will certainly curtail the trucks' fuel performance, irritating GM customers.
The automaker also shuttered several plants because it simply didn't have enough chips, negatively impacting its revenues.
Meanwhile, a fire at a Japanese semiconductor fabrication plant Mar. 19, won't improve the situation. The facility will shut down for at least a month for repairs, further tightening the market and likely slowing auto production for Honda, Nissan and Toyota.
Can U.S. fabricators help close the semiconductor gap? And, are their plants and production equipment in sufficient condition to handle an increased load? If not, mobile plant maintenance offers a solution for semiconductor companies' enterprise asset management (EAM) needs.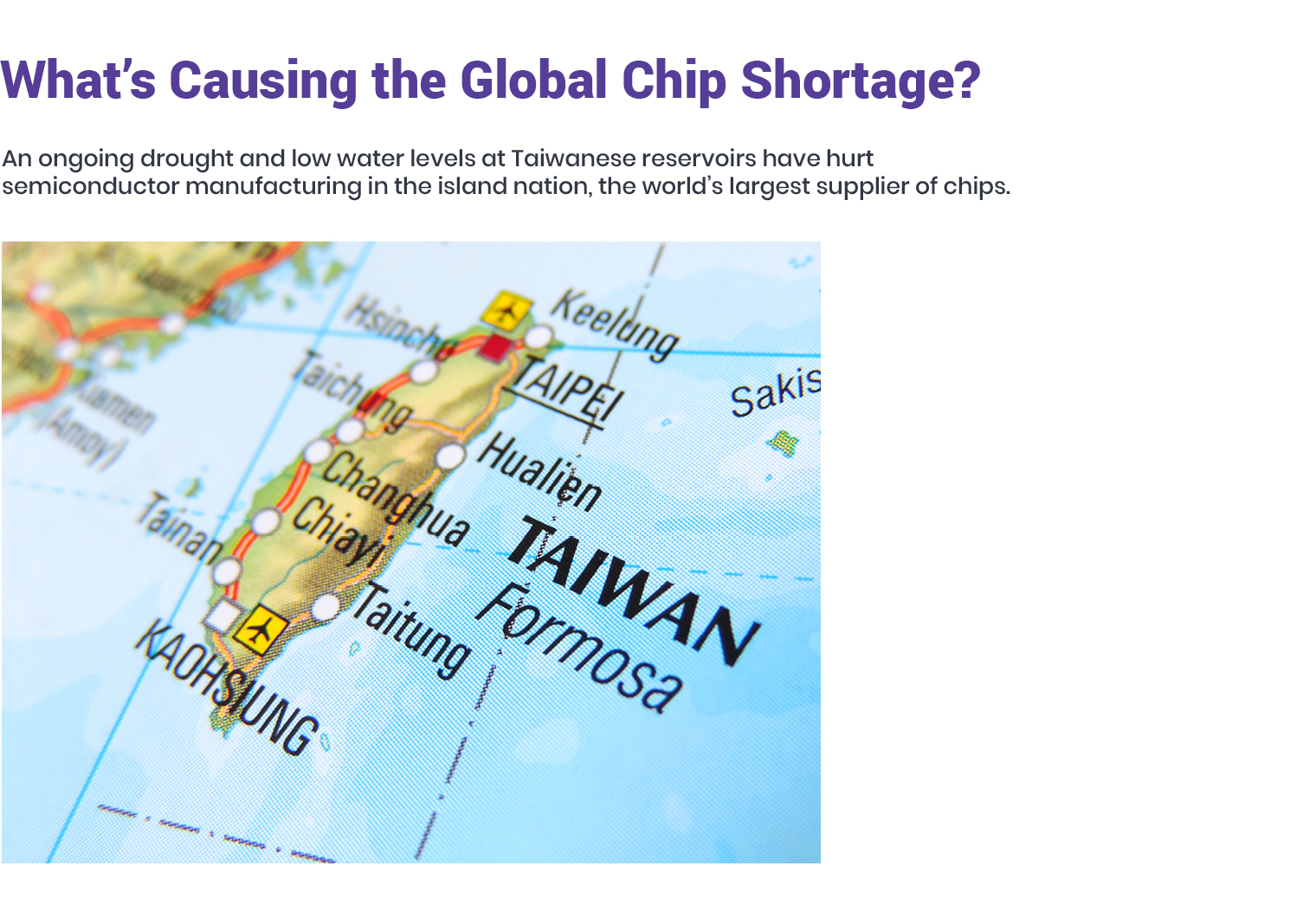 Special Challenges of Semiconductor Plant EAM
There are 20 semiconductor plants currently operating in the U.S. today employing more than 185,000 workers. These plants held a 45% market share in 2018. The current shortage may help them increase market share, but to do that, they'll have to ramp up fabrication.
Semiconductor fabrication is a difficult process. It requires great precision and a skilled workforce. There can be hundreds of steps involved in the making, testing, assembly and packaging of the wafer. This kind of manufacturing is a highly integrated and interrelated system, where problems in one phase of the process can have adverse effects on every other phase.
It's also a process where cleanliness is crucial. Plants invest millions of dollars on cleanrooms for fabrication and testing, assembly and packaging. These cleanrooms ensure dust and dirt are kept out. The slightest speck of dirt or the smallest contamination can ruin a day's production, costing a company valuable revenue and time. Cleanroom air filtration systems must be maintained to the highest quality, otherwise production has to shut down, putting a squeeze on the plant's margins.
Mobile Plant Maintenance to Keep Semiconductor Fabrication Production Running
One way to ensure these asset-intensive factories keep moving at maximum efficiency is with a mobile EAM solution. Replacing inefficient paper maintenance work orders, work instructions, inspection checklists and planning documents with hand-held mobile devices adds greater speed, flexibility, agility and accuracy to the fabrication plant maintenance process, delivering timely operational information from the cleanroom and production floor to decision makers for action.
The results are smoother operations, decreased margin pressures and a safer working environment, all critical components of keeping up with increased global demand semiconductors, currently at an all-time high.
Learn More about Mobile Plant Maintenance and Semiconductor Plant EAM
Innovapptive's Enterprise Asset Management solutions digitalize maintenance work order planning and execution, work instructions and operator rounds. Optimize resource utilization, extend asset lifespans and reliability, minimize asset breakdowns, boost safety compliance, and improve profitability. Schedule an EAM solution demo today or call us at 844-464-6668.