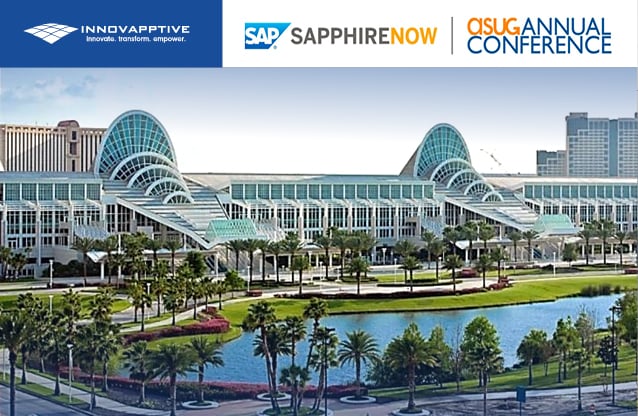 SAPPHIRE NOW 2019 is among the most anticipated SAP annual events and is a spectacular extravaganza with worldwide reach. In three days, the perfect stage is set bringing SAP, its partners, and users altogether – under one roof. Innovapptive will be there as Diamond Sponsor in Booth #1926.
Innovapptive's booth will be abuzz with activity as our solutions experts showcase our industry-leading Connected Workforce Platform™ complete with live demonstrations of our proven SAP Mobile Solutions on handhelds, headsets with IoT-enabled eyewear, and more. Companies across a range of industries, including oil and gas, mining, manufacturing, utilities, and chemicals, are excited to be part of the Innovapptive story. A few key client stories will be on display at the booth during the conference.
Innovapptive's Connected Workforce Platform provides business applications for Field Workforce Management and helps enterprises continue to digitize with field-ready mobile solutions and evolve as their needs change and grow. Innovapptive delivers fit-for-purpose pre-packaged solutions for Enterprise Asset Management (EAM), Field Services, Warehouse Management and Supply Chain which are coupled with a highly configurable, agile, low-code framework, known as RACE™, to meet customers' unique and evolving business process needs.
Make plans to attend Sapphire NOW 2019 in Orlando May 7-9 and stop by Booth #1926. There you can chat with solution and industry experts, hear the latest on our product roadmaps, and learn from our clients on how they are seeing incredible improvement in safety, production, and operations.
If you can't attend in person, be sure to follow us on social media and stay up to date on all that is happening at Innovapptive. We'll have some exciting news to share in early May.