For many organizations maintaining inventory in the warehouse is a vital cog of business, but managing the warehouse effectively is easier said than done. It is a truth, universally acknowledged, that a well-organized warehouse cannot only improve customer service but also strengthen a business's bottom line. However, it's surprising that despite using the best available software in the market, companies still face challenges with warehousing and have gaps and inaccuracies in their warehouse and inventory processes.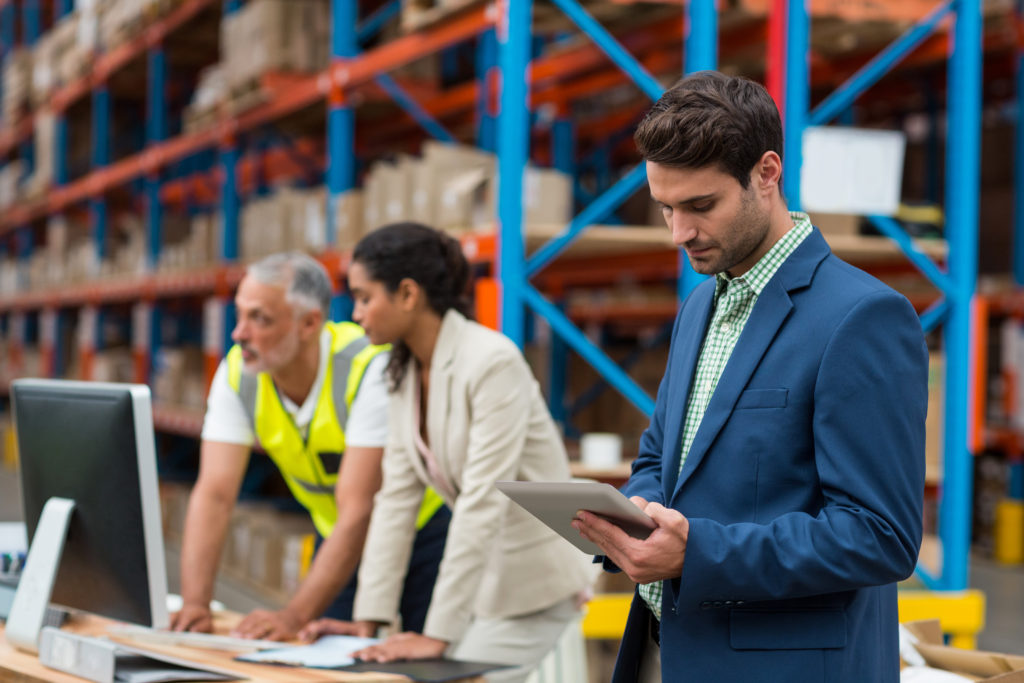 Advancements in technology are changing the way customers buy products and how warehouses fulfil orders. In today's turbulent economy, there is pressure on warehouse managers to deliver a high level of performance while keeping costs low. To meet customers' demands, organizations and businesses of all sizes need to organize, control and track inventory of their products accurately.
Are Your Inventory Operations Accurate?
Even with all the technology available, some companies don't measure inventory accurately or their legacy systems don't provide them a satisfactory level of accuracy, which is a major performance factor in any warehouse. These issues can cause organizations to reduce operating costs and mislead financial records as well as, potentially, hinder determination of future needs for inventory due to inaccurate data.
Many times, inventory problems occur due to poorly maintained inventory processes and late reporting. When an inventory issue arises, some companies choose to act a reactive approach, rather than trying to fix the issue beforehand, which can cause problems to multiply if the warehouse & inventory processes are paper-based and have limited use of legacy systems and/or technology.
How much Inaccuracy can cost to your organization?
Inaccuracies in warehouse and inventory processes can greatly cost the organization with:
Wrong shipments to the customers.
Sudden drops in stock level.
Lost man hours searching for misplaced stocks.
Correcting errors in the database.
The absence of mobility in warehouses places burden on workers to maintain accurate data in moving from the warehouse to their computers to access and update information which can be time consuming and error-prone. One way to minimize such errors is for organizations to implement mobile based solutions, which will help warehouse workers to gather information on the go and enable them to access and update information to their SAP system instantly.
A mobile-based solution enables workers to complete more tasks with fewer efforts and can provide customers on-time delivery thus increasing customer satisfaction as well as financial growth. Not only will this speed up the counting process, but it can also reduce data entry errors, and by providing constant accessibility, even in places of limited or no Internet access, an intuitive interface and easy navigation will increase warehouse workers productivity.
Innovapptive offers mInventory, a Mobile Inventory and Warehouse Management Application, which makes it possible for warehouse employees to perform day-to-day inventory transactions through handheld devices, smartphone, RF scanners, and laptops by accessing the master data of the SAP. mInventory mobilizes and optimizes supply chain operations while ensuring error-free transactions on the go. The application helps organizations ensure real-time transaction processing, enhanced data accuracy, and improved convenience as well as empowers warehouse employees in processing inventory transactions from any location, either offline or online mode.
mInventory enables you to:
Get valuable insights about the stock available within your plants, warehouses or storage locations
Access to accurate and timely inventory information with instant updates to your SAP system
Perform physical and cycle counts quickly and achieve higher level accuracy
Reduce inaccurate inventory records, shipments and customer complaints
Eliminate downstream problems in inventory and invoicing
If you would like a demo of Innovapptive's mInventory(Mobile Inventory and Warehouse Management) solution,

please click on the link. Alternatively, if you would like to discuss with an Innovapptive solution expert, you can reach out to us by emailing us at sales@innovapptive.com or you can reach a sales representative at (713) 275-1804.