"Should I buy a mobile enterprise asset management solution or build one myself?
This is a common question that decision-makers must wrestle with during the digitization journey. Building an in-house system or buying a pre-built solution for asset management is a real conundrum for many companies. Corporate executives need to bring the pieces of organizational capabilities, resources at hand, and cost together to solve the puzzle.
As a senior-level executive, balancing your company's immediate needs with your long-term growth strategy can be a daunting task. Should you invest aggressively in long-term initiatives or tread cautiously with minimal investment and resources? Let's take a critical approach and weigh both sides of the "build vs. buy" equation.
Is It Worth Building an In-House System?
Building your own mobile asset management solution has its appeal. Frequent advantages cited include:
No external spend
100 percent application control
Opportunity to exactly deliver on requirements
Building an in-house solution may sound appealing, but it comes with many challenges. If you want to build a mobile solution on your own, you'll be starting with an empty slate. You'll have to evaluate your business requirements, execute coding, and perform testing to ensure everything is in place. Have you ever thought about how much time and how many resources you'll need to invest in this exercise?
Key Factors For Consideration While Planning To Build
Time: To develop all the major components of your mobile solution, you'll need to invest a significant amount of time to get your do-it-yourself solution up and running. How realistic is your timeframe? Are you prepared for delays, reworks, and changes in direction? Loss of time will minimize your company's ROI. Remember, time lost is money lost.
Resource: You'll also be pulling your IT staff away from their regular duties. Do you have enough skilled programmers and coders? Will you need to temporarily hire new staff to build and maintain the solution? If so, that increases costs and that needs to be factored into your budget. In addition, building on your solution could require collaboration between various departments of your organization. Can you spare staff members from maintenance, the warehouse, production, etc. needed for development?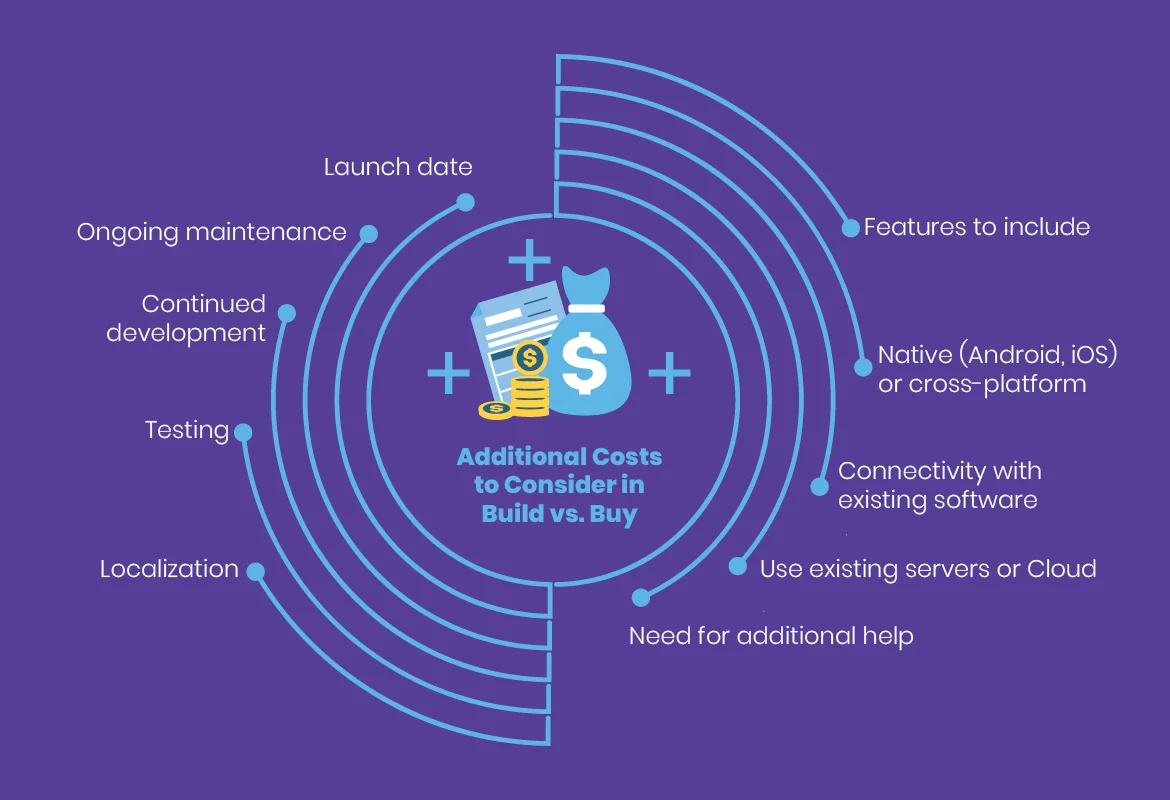 Support: A deployed solution needs proper support and maintenance at regular intervals. The upgrade life cycle for custom-built mobile digital solutions differs greatly from out-of-the-box products. This means either a part of your IT crew will have to be converted into support staff, or you will have to hire more people to create a staff.
Mission: Most importantly, what type of company are you? What is your area of expertise? Manufacturing your product and servicing your customers? Or building mobile digital asset management solutions?
Evaluating Pre-Built Options
After considering various factors in building an in-house solution, buying a pre-built asset management application seems to be the best bet. There are numerous third-party mobile providers in the marketplace today with a wide variety of solutions to offer. While each of these vendors is an expert at what they do, no one knows your business and its needs better than you. Therefore, pick a vendor that is willing and able to provide you with a solution that can be tailored and customized to meet your requirements. The preferred vendor you select must have an application and platform that adapts to your business and not the other way around where the business needs to adapt to the software.
Leverage Innovapptive's Expertise
Innovapptive, a mobile-first digital transformation provider, is an expert in developing asset management solutions. We have put in years of research (research you'd have to do yourself), so we understand the unique needs and pain points of industrial companies like yours.
We've revolutionized how leading organizations digitally transform operations with a business-first mindset that puts accuracy, agility, and scalability at the forefront. We help companies in industries like mining, refining, utilities, and manufacturing to better manage their fixed assets, conduct inventories, and maintain equipment. Our solutions are customizable, easy to use, and proven in the field.
When looking at a third-party platform, you'll want a solution that:
Works right out of the box and delivers quick deployment time
Enjoys near-universal adoption
Doesn't require a large support staff
Integrates with legacy systems (SAP-certified)
Offers easy scalability to grow as you grow
For more information, take a look at our quick one-minute videographic on build vs. buy.
Have Questions? We're Here to Help
Innovapptive will listen to your needs and concerns, tailor its solutions to meet your unique needs, and partner with you for your future success. To learn more, schedule a free demo today by calling 844-464-6668 or by clicking here.