As the world is becoming more dynamic, complex and digital, it's really important to be agile – especially in asset (Enterprise Asset Management) intensive industries such as process manufacturing, automotive, metals, mining and utilities, where customers expect personalized products with faster delivery. Essentially, asset-intensive industries face disruptive challenges from changing business requirements and latest advancements in technology. The industries need to focus on being more efficient, reducing cost, avoiding unexpected incidents, and coping with business revenue objectives.
All organizations' CEOs strive to achieve higher profit and increase revenue and they want to attract more customers. They spend millions or even billions to buy, operate physical assets to achieve their business goals. Head of asset departments and asset managers support the CEO's strategy and responsible for maximizing return on assets consistently and reliably. They need to optimize assets' performance, maintain them perfectly and reduce the risk of unexpected shutdown and failures. This isn't an easy task since each day assets become old, they break and sometimes stop working. However, a wave of change and innovative technology such as mobility, predictive analytics and new business models are upending the traditional assets management system.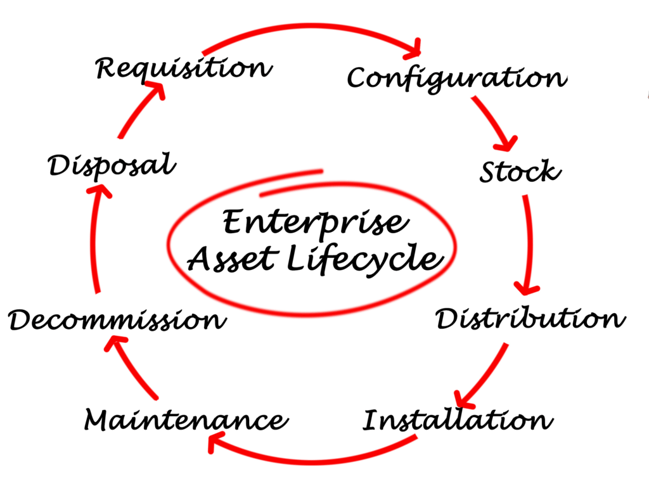 If you didn't explore the roadmap for running asset management efficiently, simplifying complex processes & reducing paperwork, you are failing…or soon will be. If you aren't evolving, you are stagnating and may miss the higher returns on your assets.
It's high time for asset-intensive companies to cope with technological disruptions and find innovative ways to compete in today's markets where the best-in-class, visionary companies are already being receiving the most out from their existing investments in assets and improving profitability. SAP's EAM helps the organization manage and operate assets, however it isn't enough to compete in today's hyper-Competitive business environment where leaders in asset management are quickly adopting mobile solutions to streamline their EAM, processes, workflows, capture data in real time to feed backend systems and reduce paperwork out of everyday processes. Users today need high-performance intuitive applications, that run on any devices, with the convenient UX when they all have access to right information from anywhere, anytime on any device. This will help them to perform their day-to-day task productively without causing delays and interruptions in business processes.
As an asset-intensive company, you can extend your assets' life, get great asset performance and drastically improve workforce's productivity only when your existing complex EAM or asset management system gets streamlined and mobilized with added features and functionality that is needed by today's employees ranging from asset managers to plant managers to supervisors to field workers.
As you consider adopting the mobile solution for your EAM, it's important to approach this new initiative carefully. To increase profitability, save cost and money, you will search for the mobile solution, which can easily integrate your existing asset management and other business systems. Take the right approach to scoping out your mobile project, and select a long-term technology partner for higher ROI, consider:
Flexibility and Scalability: You will need to select the proven mobile solution that can easily mingle with overall IT infrastructure, security, and backend system environment. It should provide you unparalleled flexibility to zero in on the specialized, industry requirements that can turn your company's asset management into a competitive advantage.
Real-time Updates: The mobile solution should provide notification/alerts as the technicians/field workers get assigned the work orders. Instantaneous access to information will help them to manage priorities in real-time, avoid potential equipment failure, downtime, safety & environmental risks that will increase asset utilization & minimize downtime.
Offline Connectivity: Make sure your workers can use the mobile solution with or without connectivity. A mobile solution should offer a robust offline capability, which helps users to continue to transact when they move out from the network range and as they come in network range or wi-fi, data should automatically be synchronized.
Quickly deployable: A good mobile solution should be quickly deployable, and adapted the organization's infrastructure while minimizing implementation timelines. It should provide accurate visibility of field activities to back office.
Change Management: It's an important aspect, which cannot be ignored. Make sure the mobile application you're selecting for your Asset Management system allows you to make changes as per your organizational needs. Since the absence of change management can cost your organization and it would take longer to get configure as per your modified as per organizational needs.
Easy to use: A good mobile solution should help maintenance users to seamlessly perform their day-to-day tasks right from their mobile devices. The solution should help them receive, update work order, view equipment's history, create a notification, record problem & capture reading on the go.
Apart from above aspects, make sure that your mobile solution for asset management enables your users to view up to date information and instructions right from their mobile devices at the point of execution to minimize the variance between planned and actual tasks and mitigate the risk of unplanned downtime. Moreover, the solution should help reduce lead times by integrating mobile capabilities into operational tasks to drive productivity and optimize maintenance costs.
Innovapptive's mobile EAM portfolio is the most configurable enterprise-grade SAP Mobile Plant Maintenance solution on the market, which empowers you to improve capital asset management in ways that increase reliability, enhance predictive maintenance, ensure regulatory compliance, reduce energy usage, and support sustainability initiatives. The mobile solution reduces lead times by integrating mobile capabilities into operational tasks to drive productivity and optimizes maintenance costs. Fully configurable with RACE™, and gives you unparalleled flexibility to zero in on the specialized, industry requirements that can turn your company's asset management into a competitive advantage.
Empower your maintenance crew with Innovapttive mobile solution and let them work more productively, safely in the plant and work field.
By using Innovapptive's mWorkOrder you can:
Give employees everything they need to install, inspect, maintain, and repair assets in the field
Get better visibility and improved analytics by capturing higher quality real-time data
Keep assets running at peak performance with shorter response times
Minimize unplanned downtime, failures and maintenance backlogs
Streamline processes by reducing paperwork and cycle time
Improve first-time resolution rates and workforce safety
If you would like a demo of Innovapptive's mWorkOrder(Mobile Plant Maintenance) solution, please click on the link.
Alternatively, if you would like to discuss with an Innovapptive solution expert, you can reach out to us by emailing us at sales@innovapptive.com or you can reach a sales representative at (713) 275-1804.