People don't generate electricity on their own, nor they maintain water treatment plants in their backyards. Every part of our society depends on energy but how are we, as a whole, planning for the evolution of the utility industry?
Like other industries, the utility industry is undergoing a massive transformation, experiencing change more rapidly now than in the past. They are facing increased competition and, as operations are growing increasingly complex, utilities need to take a more flexible approach to business processes and mitigate technology risks to stay ahead of the competition. Technological advancements, such as digital factories, intelligent buildings, and smart energy continuum, generate many opportunities, but to address the needs of new ecosystems utilities need to transform their traditional business models and processes to adapt to the unique ecosystems.
The pressure on IT service departments within utility companies is increasing. To support the rising level of agility demanded by the new technologies, implementing an advanced infrastructure is needed. As such, companies are adopting cloud technology. The cloud has the potential to revolutionize work, society, and life. The Cloud isn't a future idea; it's today's technical genius. With the Cloud comes a lot of compelling business opportunities including the ability to bring new business models to market quickly.
Worldwide spending on public cloud services and infrastructure is forecast to reach $266 billion in 2021. (IDC)
Many utility companies have already started taking advantage of the "intelligent" cloud to drive real transformational change. They can quickly scale computing resources in any quantity at any time to meet their needs. Unlike on-premise solutions, cloud-based solutions don't require in-house server hardware, software, integration or active support from on-site/internal IT teams. Cloud-based solutions not only make it easier for utilities to run their operations without having to devote resources but also offer substantial cost savings for building area and maintenance of IT hardware and software. They provide companies the flexibility of affordable, easy expansion as companies only pay for what they use and can quickly scale to meet demand.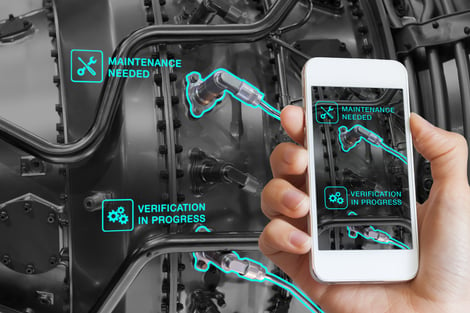 Cloud computing is less expensive, more reliable, secure and provides a faster time to innovation. In the cloud environment, apps can be developed quicker and more reliably than the apps of old. The speed of innovation with cloud computing puts traditional software development at a severe competitive disadvantage. Using the right cloud-based solution, utility companies can build/create apps with specific features in a matter of minutes.
It's high time for companies to move to the cloud and reap the many benefits that come with such a move including agility, speed to innovation, lower IT costs and many more. Innovapptive understands the requirement of today's forward-thinking utility companies, offering highly configurable cloud-based enterprise mobile solutions for Enterprise Asset Management (EAM), Field Operations, and Supply Chain.
Innovapptive's mWorkOrder solution is the most configurable enterprise mobile plant maintenance solution available on the market. mWorkOrder provides companies the power to improve capital asset management in ways that increase reliability, enhance predictive maintenance, ensure regulatory compliance, and support sustainability initiatives.
Innovapptive offers a Zero code/No-code app development solution, RACE™ App Builder (RAB), that enables organizations to build business applications quicker than traditional custom-built solutions. In the utility sector, government regulations and business requirements frequently change, making it difficult for in-house or outsourced developers to make the changes midway through development. By using RACE™ App Builder, utility companies can significantly reduce development time, cut IT team burden and respond to changes instantly. Innovapptive's solutions help companies to reimagine business processes and optimize operations to be more agile and responsive.
Act Now! Connect with an Innovapptive Solutions Expert at (713) 275-1804 or via chat to learn more about Innovapptive's Mobile Workforce Management Solutions.