Mobility is expanding its reach and touching almost every aspect of our life. No wonder, the utility industry, just like every other industry, is experiencing major changes driven by new technologies. With the advent of smartphones and tablets – mobile apps are enriching every sector of the world and are paving the way for highly immersive customer experiences. Businesses have a high demand for mobile applications support both offline as well as online functionalities. Consumer-grade apps create opportunities for companies to make dramatic changes to both the way they work and how they engage with staff, vendors/partners, and customers.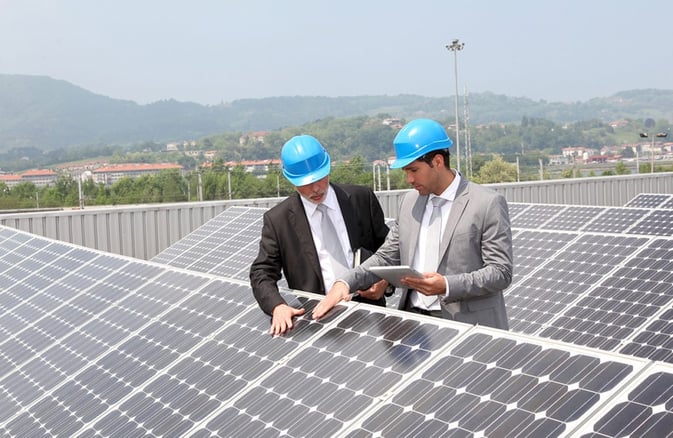 According to Gartner, the market demand for app development will grow at least five times faster than IT's capacity to deliver it through to 2021.
Utilities seem an unlikely candidate for change or disruption from the norm, especially given that it has been one of the most stable of industries since the Thomas Edison-era power stations and today. That said, utility companies are looking for ways to mobilize and automate their complex operational workflow and the industry is seeing the benefits of mobile applications as the catalyst for transforming their operations. Remote workforce capabilities are only enhanced with the use of mobile apps as they streamline workflow and revolutionize business processes. However, to successfully deploy fully developed apps companies should have an in-house technical team, complete with developers/coders, but, in absence of them, companies will need to outsource for them. In some cases, the latter is not as cost-effective as it sounds.
To cope with such scenarios, utility companies need tools that enable their non-technical staff, or citizen developers, to tailor/build apps as per their business requirements and/or needs. These apps can be delivered in less time and are compatible across multiple channels and devices. Fortunately, there is a solution called Rapid Mobile Application Development (RMAD), a Zero Code/No-Code platform that is fundamentally changing the way software applications are built and delivered. It reduces development time and efforts resulting in lower cost of ownership. This is a cost-effective substitute for outsourcing resources and enables businesses to keep up with the demands for digital innovation.
Innovapptive Leads with RACE™ App Builder
Innovapptive offers a Zero code/No-code app development solution, RACE™ App Builder (RAB), that enables organizations to build business applications quicker than traditional custom-built solutions. It empowers 'Businesses to do IT' by accelerating enterprise mobility and delivers modern native mobile apps faster than ever before. Citizen developers/business users can create mobile applications in less than 10 minutes at a lower cost than hiring additional development talent
In the utility sector, business requirements, as well as government regulations, constantly change, and it gets difficult for in-house or outsourced developers to make the changes midway through development. With advanced technologies at their disposal, it is high time for utility companies to initiate development of next-generation apps that will redefine customer experience. By using RACE™ App Builder, utility companies can significantly reduce development time, reduce IT team burden and respond to changes instantly.
Offered as a SaaS Solution, with access to the extended eco-system and allowing simplified integration to any backend, RACE™ App Builder helps businesses create and manage native mobile apps for almost all platforms. It enables customers to stay independent of their IT infrastructure, maintenance and support, relieves the growing pressure on IT developers and enterprises and reduces app development backlogs. RAB helps utility companies to increases efficiency and effectiveness of the workforce and maintain SLA's and increase customer satisfaction. Learn the reasons that why companies opt for zero code/no code
To find out more about RACE™ App Builder, or any of Innovapptive's Mobile Workforce Management Solutions, our Solution Experts are ready to chat with you or you can reach us at (713) 275-1804.