5 Things to Make Your Digital Transformation Successful
Enterprise digital transformation is no longer hype or a fairy-tale wish for organizations. While it is an ambitious undertaking and a driver of revenue, profit, and growth, companies need to transform their businesses to capture customers and grow to remain competitive in a hyper-competitive economy. Many companies around the globe are taking advantage of being early adopters of digital technology by improving operations and driving new customer value with innovations. It's not new that digitization and data can transform the way businesses operate. In fact, the digital transformation market is predicted to reach a staggering $431.71 billion by 2021 (Zion Market Research, 2017) Digitization empowers companies to increase their revenues and keep costs under control.
#1 Identify the Actual Need
What do you REALLY need to optimize your workflows, increase your revenues, decrease downtime? Identifying your legitimate needs is paramount to the success of your digital transformation. It's not just about making your employees more tech-savvy with new technology/tools. Instead, your digital transformation also includes integrating digital tools into your organizational workflow. The objective of a digital transformation is to increase employee engagement to improve customer acquisition/services, enhance organizational performance and increase market competitiveness.
Don't just introduce or implement new technologies because everyone else is doing it. Instead, understand what challenges your employees are facing and identify the right (technology) solution to resolve their problems and improve your processes.
#2 Avoid the Traps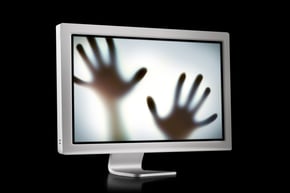 Rather than rush headfirst into the unknown of digital transformation, your plan for digital transformation needs to be meaningful and sustainable. The main trap companies fall into is not understanding "digital" correctly. Digital is not "here today, gone tomorrow" ideology, digital should be seen less as a "thing" and more a way of doing things. Companies mainly focus on achieving additional efficiency instead of understanding what type of new business opportunities are possible in the market now. To be successful with your transformation, you should ensure that your digital plan aligns with the company's growth plan. Your plan should be flexible and one that can easily adapt to changes dictated by the business landscape.
Having a clear understanding of what digital means allows you to develop, and communicate, a shared vision of how it can be used to capture value for your company.
#3 Adapt
To make your digital transformation successful, you need to ensure that the new digital ways of working will create positive long-term habits for all. It is best to encourage your employees, from administration to executives, to adopt the new technologies/tools. You should ensure that everyone understands that adopting new the new technology is a win-win situation for all involved. Not only can new technology lead to increases in the company revenue and employee performance, but it will simplify/ease their (employees') work.
Digital transformation processes are successful as long as your employees accept and adopt the new culture with a positive mindset.
#4 Communicating the Digital Transformation to Employees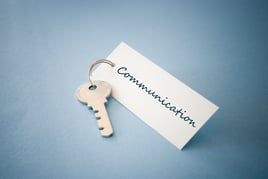 When companies decide to start their digital transformation journey, the first focus is "what" technology and "how" to implement. But you must turn to your end-users of the new technology to ensure the adoption is a "fit". Communication is Key!
It is essential to be transparent with your employees; there is nothing worse than being in the dark. Whether you have employees in hundreds or in thousands, a closed-office environment with little clarity create rumors, a sense of fear and, ultimately, employee frustration/discord. If you fail to acknowledge and answer to your employees' concerns/fears about new technology and tools, digital transformation won't deliver your desired business outcomes. Therefore, it will be tough for your organization to succeed in your digital transformation journey.
#5 Have the right solution
The final step to ensure that your digital transformation is successful is to align with the right solution partner with the right expertise and platform for your needs. The right partner will help you to achieve your desired outcomes without wasting time, efforts and money. The right solution partner will help your workforce invest their efforts to improve your business processes and achieve:
Data-driven decision-making
Increased ROI of transformation activities
Increased productivity
Greater customer satisfaction
Increased revenue
Innovapptive - Your Digital Transformation Solution Mobility Partner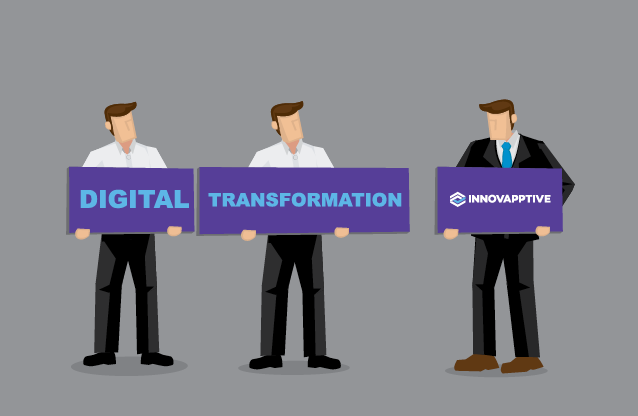 Innovapptive is a digital solution provider of highly configurable cloud-based enterprise mobile solutions for Supply Chain, Enterprise Asset Management (EAM), and Field Service Operations. We are focused on achieving "Instant Mobilization" for enterprises undergoing digital transformation journies with our bundled SAP/ERP certified mobile solutions.
To help you with your digital transformation, Innovapptive's newest release of mInventory 7.0 is your answer for simple, reliable and productive user experience to manage remote logistics, see movements in real-time, reduce turnaround time, and increase the accuracy of your cycle counts. It helps your users manage physical inventory movement in real-time and perform physical and cycle counts quickly while achieving greater accuracy of inventory levels.
To experience Innovapptive's mInventory 7.0 for yourself, select the

"Request Live Demo" button. You can also speak with an Innovapptive Solution Expert via phone at (713)275-1804 or via email at sales@innovapptive.com.