Organizations, especially asset-intensive are challenged enough to achieve the higher return on assets while managing budgets, data integrity and lack of insight into the factors driving asset performance. Moreover, they always have pressure to operate reliably without compromising health and safety standards and comply with industry and environmental regulations. As technology is fueling digital industrial transformation and machines are becoming intelligent and collaborative day-by-day. Organizations are focused on improving mile of efficiency and squeezing everything they can from their existing assets.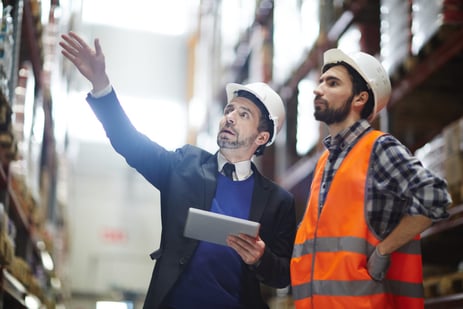 The new maintenance technology Asset Performance Management (APM) is helping organizations to save million dollars by streamlining their maintenance operations, as approaches have evolved from reactive to preventive to predictive maintenance. It enables organizations to better understand the health of their equipment and keep it running safely to meet manufacturing/production goals. It has become a popular buzzword for helping asset-intensive organizations to get the most value out of their costly equipment investments.
We all know that healthy assets are the foundation of a healthy business. Gartner estimates that the APM market will be USD 300B business by 2020 and that 50% of asset-intensive organizations will rely on APM for critical asset performance management. Increase assets' efficiency, manage assets' sustainability and optimize the total cost of ownership are the key objective of asset performance management.
Great benefits received by Asset Performance Management
Operational benefits can be achieved through the early notification of assets/equipment problems to eliminate unplanned downtime.
Plant engineers/managers can spend less time and spend more time improving the reliability and performance of the assets that drive the profitability of the company.
It provides real-time data and helps organization analyzing historical, real-time operational, and asset data to improve asset performance, reduce costs, and facilitate mission-critical decision making in core business operations.
Financial and safety benefits are achieved through increased asset utilization and reduced downtime, as well as the opportunity to identify equipment problems before a major failure causes significant or catastrophic damage.
With APM, organizations can help their maintenance personnel to develop consistent optimized inspection and maintenance plan to mitigate operating risks and improve overall reliability.
It helps organizations maximize asset availability and production up-time.
Asset Performance Management greatly helps asset-intensive industries. Companies now have an architectural framework and technology to deliver cost-effective asset performance. It enables organizations to exceed reliability, safety, and performance goals through collaboration; data collection and analysis coupled with actions and optimization for proactive and predictive maintenance execution. As a result, plant personnel are empowered to act before costly equipment failures occur. They can monitor their assets to identify, diagnose and prioritize impending equipment problems – continuously and in real time.
Innovapptive understands the importance of your enterprise assets, improving their performance and increasing the ROI. To help the asset-intensive industry to achieve their operational goals, Innovapptive is putting best efforts and domain knowledge towards developing the Asset Performance Management solution. The solution will allow organizations to plan and execute their time-critical event, minimize shutdown time and costs while resulting in increased asset up-time and reduced costs & risk. Stay tuned for more updates.
Innovapptive's proven SAP mobile solutions for some of the world's largest Global 2000 companies is a testament of our capability of creating a compelling and powerful partnership with your enterprise to achieve rapid mobilization. Its bundled SAP certified mobile solutions include 100+ SAP certified apps that help driving higher business performance and ROI on SAP investment.
If you would like a demo of Innovapptive's mobile solutions, please click on the link.

Alternatively, if you would like to discuss with an Innovapptive solution expert, you can reach out to us by emailing us at sales@innovapptive.com or you can reach a sales representative at (713) 275-1804.