In the last couple of decades, we have seen amazing technologies that have changed the way that we do business across all industries. The digital future has already come and in order to stay ahead from competitors, organizations need to upgrade to uncover new opportunities and for better growth. The time is now, many organizations especially field service, are started modernizing their operational model to meet today's customers' requirements. To deliver an unparalleled customer service, they need to be agile and make things simpler for their field service workers by providing them more convenience and flexibility.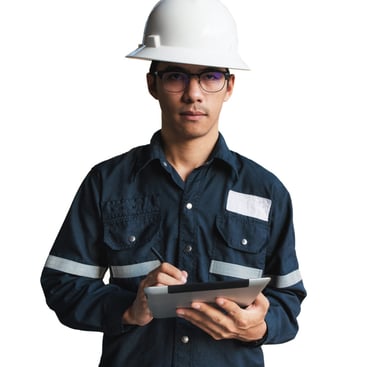 However, field service organizations that haven't yet adopted mobility, have to face numerous challenges. Field service workers such as technician, dispatcher and service supervisor/manager are accountable for responding to customer calls and complete service schedules. A huge amount of time of technicians gets spend into travelling to the customer's location since they don't have exact location information or mobile device with GPS configuration that shows the shortest route to reach to the customer. So that they need to write-down service request on a piece of paper or take print that may bring chronic inefficiencies, and chances of human-errors. The situation gets cumbersome when technicians don't have details for any service history for a particular customer.
Unavailability of real-time information gets difficulty for Schedulers and Dispatchers to make the right technician available at the right time, which leads to slower and ineffective attending of customer calls. Moreover, they don't get exact information such as where the filed technicians are, what they are currently doing, and status of customers call that reduces the levels of customer satisfaction. It causes confusion and unnecessary delays in service calls. Field technicians need to be informed with any change in tasks, the exact location of customer and information related to equipment/tools that are required to perform the repair or service. After completing the customer service calls, they need to note down all the detail of their work such as equipment's reading, issues, labour expenses incurred and more on paper, report to their office and update on their systems.
With the promise of convenience and choice, Mobile Technology is becoming more popular and it brings immense possibilities. But, a big number of organizations are still dependent on desktop oriented legacy systems that don't give flexibility to the field technicians/engineers needed to stay connected to their backend system, and customers. They couldn't access information and don't even get real-time updates related to service calls. Technicians have to process information manually that takes long hours. The legacy system is lacking a mobility capability field worker needed for providing superior service. They needed a mobile solution that will give them access to all the information at the touch point, which they require to perform their job. With the right mobile solution, technician/engineers at field can get full access to all the information to individual customer service call, previous service history, a cause of issues and more. They can quickly accept, manage assigned tasks and capture details on the fly. This will increase field workers productivity, reduce turnaround time and increase customer satisfaction. It is essential to have the right mobile solution that can support your existing software, and easily get customized as per your changing business requirements, improve first-time fix rates. The solution will enable field workers to access calls in offline mode and automatically gets sync when comes in the network range.
Innovapptive Offers mobile application for Filed Service Management – mServiceOrder that ensures the highest levels of efficiency from your technicians and engineers, while simultaneously impressing and delighting your customers. The mServiceOrder transforms field service companies by not only providing field service technicians with full visibility about the customer and the assets that need to be repaired. An SAP® Certified Mobile solution comes with all the field-ready functionality they need to improve field productivity with any device and helps them improve workforce productivity and optimizes their field service operations. Designed from the ground up with field technicians and engineers in mind, it provides a refined interface, consistent access, and targeted service workflows regardless of internet connectivity. The mServiceOrder helps reduce service costs and boost service levels while avoiding unnecessary trips with guided route optimization.
If you would like a demo of Innovapptive's mServiceOrder(Mobile Field Service Management) solution,

please click on the link. Alternatively, if you would like to discuss with an Innovapptive solution expert, you can reach out to us by emailing us at sales@innovapptive.com or you can reach a sales representative at (713) 275-1804.