It's been a busy month for us here at Innovapptive. With 2018 around the corner, and the launch of our mInventory 6.0 Release, we can't wait to show customers all of the amazing new features and functionality across our portfolio of products!
mInventory – Mobile Inventory and Warehouse Management
Innovapptive's mInventory application lets you perform day-to-day inventory transactions through handheld devices and laptops by accessing the master data of the SAP. This SAP® certified solution leverages the SAP Inventory Management (IM), Warehouse Management (WM) and Extended Warehouse Management (EWM) modules to deliver a simple, reliable and productive user experience across a wide range of industries. It helps users manage physical inventory movement in real-time and let them perform physical and cycle counts quickly while achieving greater accuracy of inventory levels.
The precise tracking and paperless management of mInventory application help you increase productivity, lower costs, optimize your supply chain, and improve customer service. It greatly helps you avoiding production downtime and enhancing your operational efficiency. The application can even work in places where internet access is intermittent or non-existent and helps you seamlessly switch between online and offline modes. It ensures real-time transaction processing, enhances data accuracy while providing mobility and convenience.
What's New in mInventory 6.0?
Powered by the SAP SDK for iOS
We have completely redesigned the mInventory user experience to make it simpler and easy to use while leveraging the latest technology from SAP and Apple – the SAP Cloud Platform SDK for iOS.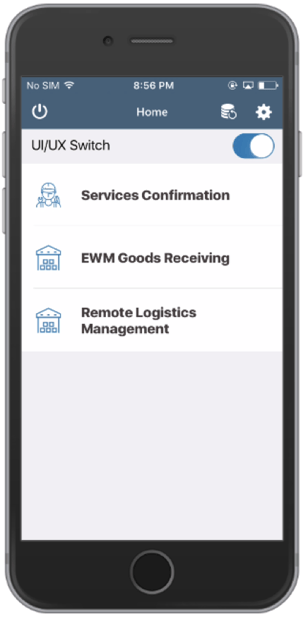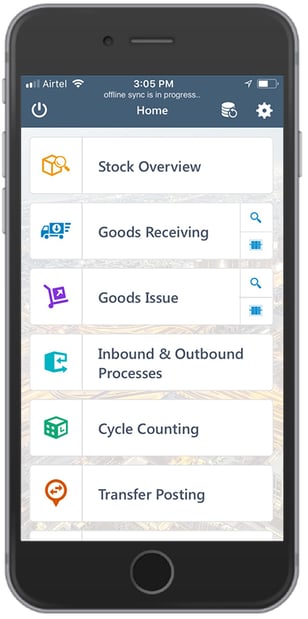 SAP Extended Warehouse Management - SAP EWM Integration
mInventory 6.0 features out-of-the-box support for the SAP Extended Warehouse Management (EWM) module. SAP EWM helps enterprises maximize visibility and control in high-volume warehouses and supports a wide array of warehouse processes. mInventory 6.0 now supports transactions for Inbound and Outbound goods movements, Picking, Putaway and Staging in EWM, catering to warehouses and distribution centres having many products and high processing volume requirements.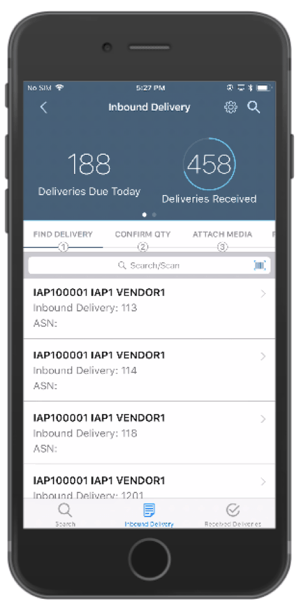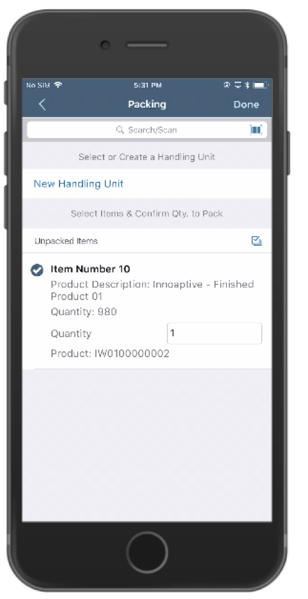 SAP Remote Logistics Management - SAP RLM Integration
mInventory 6.0 features out-of-the-box support for the SAP Remote Logistics Management (RLM) module. SAP RLM is specially designed to support the offshore logistics for the Oil and Gas industry. mInventory 6.0 will enable users to perform the packing SAP RLM transactions such as Assigning Containers and Packing Deliveries into Loading Areas & Transferring loading area containers to the shipments.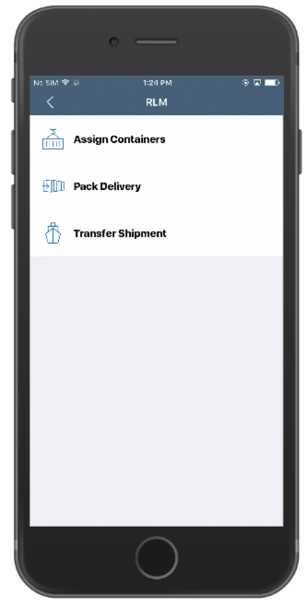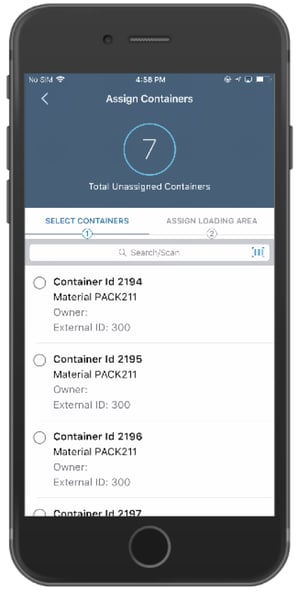 Service Tickets and Confirmation
We have added Service Ticket and Service Confirmation functionality to provide integration with SAP Service Entry Sheets. Users can easily confirm and post entry sheets for both planned and unplanned services.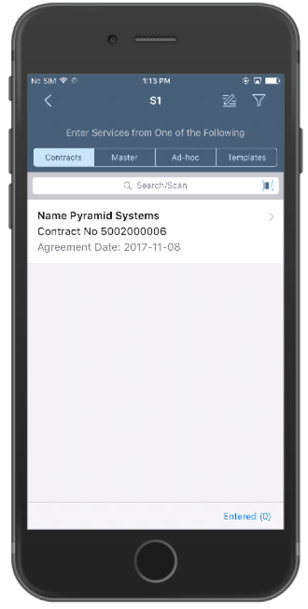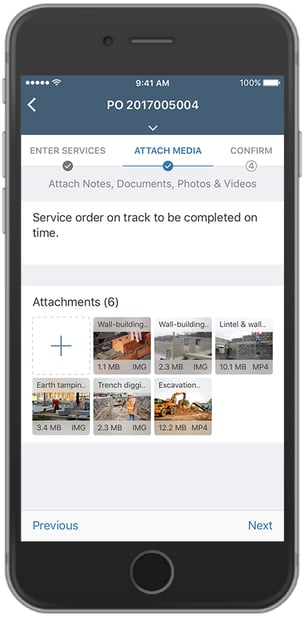 Transfer Postings
The Transfer Postings feature enables your user to transfer stocks from one type to another or to different physical locations. Now, they can easily handle internal stock movements, which include movements such as Plant to Plant, storage to storage, blocked to QI and more. Also, it helps users to transfer posting in a single step.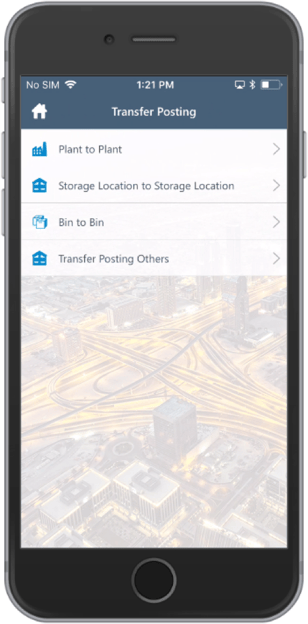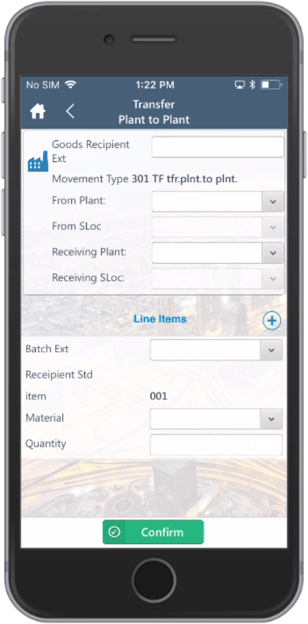 Digital/Electronic Signatures
The mInventory is coming with an important feature digital/Electronic signatures, which is available across all transaction postings and speeds up the warehouse and inventory processes. It is the most effective, secure, and easy-to-implement method of providing accountability.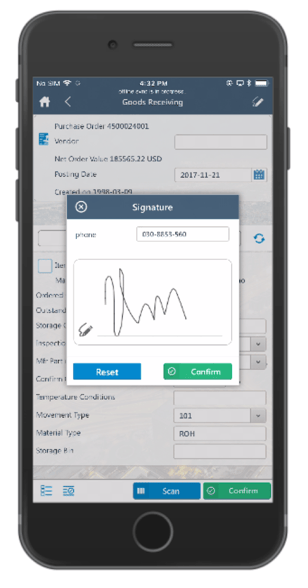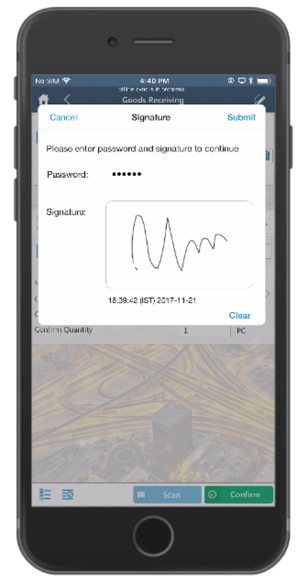 3D Touch & Home shortcuts for Android/iOS
The new release of mInventory is offering users 3D Touch & shortcuts that will provide them direct access to the selected modules through long pressing. Moreover, it doesn't only save users' efforts but also enables them to perform warehouse & inventory transactions quickly.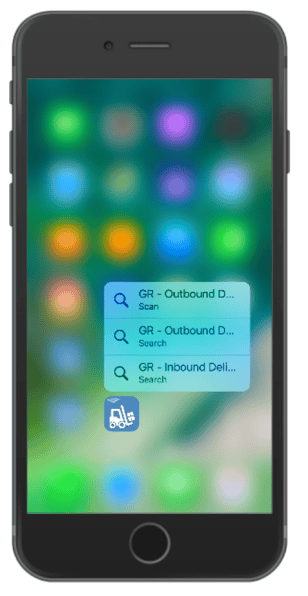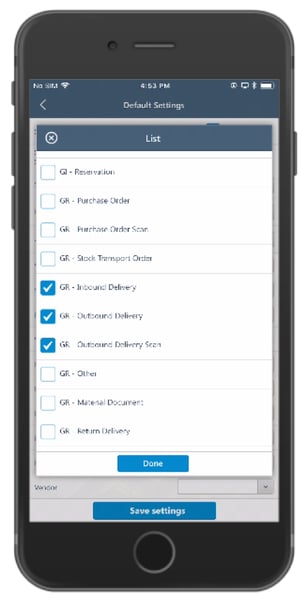 We encourage our customers to upgrade to the latest version of the software so that they can take advantage of the improved features.


If you would like a demo of Innovapptive's solution,

please click on the link. Alternatively, if you would like to discuss with an Innovapptive solution expert, you can reach out to us by emailing us at sales@innovapptive.com or you can reach a sales representative at (713) 275-1804.