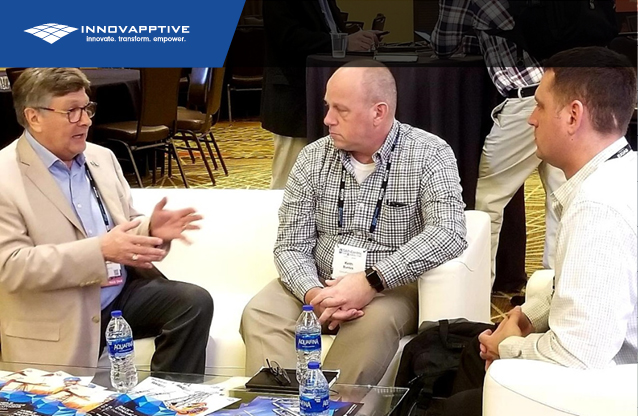 Innovapptive Inc., a global leader in Connected Workforce Management solutions, has announced the recent appointment of Mr. Jim Charboneau as Director of Solutions and Value Engineering. Mr. Charboneau adds industry-leading SAP EAM consultative mind to Innovapptive's leadership team with his 35+ years of experience in Industrial Technology, Operations, and Maintenance.
Mr. Charboneau provides strong acumen in Maintenance, Repair, and Operations (MRO) Systems as well as a strong consultative approach helping customers discover their true business pains and identify necessary steps to roll out mobility initiatives. Jim manages a team of Solution Engineers and works closely with sales and marketing to understand, build, test, and deliver business cases and insights. He also acts as a partner with the Innovapptive's Strategic Accounts and Sales teams where he consults with prospective and current customers on the value potential of Innovapptive's Connected Workforce Platform™.

Mr. Charboneau has formal training and experience in Business Transformation, Maintenance Strategies and Enterprise Asset Management (EAM) Solution Architectures that makes him most effective in complex and struggling client environments. Jim holds multiple certifications including SAP Value Lifecycle Manager Data Usage/Governance Guidelines, IBM SPSS Predictive Maintenance & Quality Sales Mastery, IBM Maximo EAM Sales Mastery, and ITIL. He received his Bachelor of Science in Industrial Engineering from Humber College – Toronto, where he also received his Industrial Engineering, OMDP, and Computer Programming Certification.

Jim will be on hand with the Innovapptive solutions experts, hosting live demos of Innovapptive's Connected Workforce Platform at Sapphire NOW May 7-9 in Orlando, FL. Find him in Booth 1926 along with other Innovapptive solution and industry experts.