In the era of digitization, particularly in the 21st century, there has been a rapid transformation of technology, creating new avenues and generating greater business opportunities. This reliance on technology has become widespread and profound to the extent of technology becoming an unavoidable necessity. Businesses today understand this fact and strive to develop means that can help them leverage technologies to improve, progress and sustain(Mobility and SCM).
One of the greatest technological revolutions in recent times is the advent of mobile technology that is seeping our lives like never before. Beginning on a modest note, limited to just making calls and messaging, mobile devices have evolved consistently lapping up latest innovations to transform into an all-in-one device, questioning the very prospect of desktops and laptops. In fact, mobile technology has transformed from being a niche market to an overwhelming business juggernaut that has opened avenues unheard of and created a sort of gold rush, alluring industry stalwarts and budding entrepreneurs alike to the riches that it holds.
As more and more enterprises are realizing the value mobile technology could add to their business, newer scopes of development, improvisation, research and capitalization across business processes are being discovered. These discoveries in turn invite, encourage and breed innovation, creativity and prolific inventions. The encompassing spread of mobile technology has translated into an increase in the number of mobile users and therefore catering to customer requirements on mobile platforms has become a strategic necessity for businesses.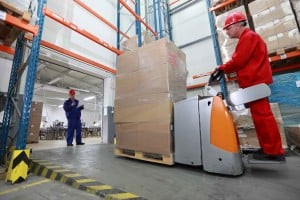 This proliferation of mobile technology across industries and significantly increasing, incessant market demands have created scopes of improvement in conventional processes in sectors that were mildly, if not negligibly, impacted by software technologies. Domains that are more customer centric and have a significant bearing in revenue generation have seen the greatest influx of mobile technologies to ensure rapid transformation of their business processes. This is particularly true with domains such as customer relationship management (CRM), supply chain management (SCM) and business process management (BPM) to name a few. Of all these domains, however, SCM is still a slow starter as far as mobile adoption is concerned, since it still retains its conventional flavour and operational practices that are mostly manual, involving lot of paper work.
SCM by virtue, is the management of movement and as such it involves tracking, recording, storing, maintaining and consuming information. One cannot help but wonder how such a process that relies so heavily on information in order to be beneficial, has not seen major technological improvisations. The answer to that question lies in the dearth of effective and meaningful SCM technology solutions that businesses can utilize.
The goals of any SCM is to reduce inventory, meet demand with supply, leverage logistics and generate net value. Achieving these goals, in this age of cut-throat competition, increasingly challenging industry standards and market requirements without the aid of relevant technology solutions is an ordeal. This blog throws some light about how a typical automated solution can address these challenges as well as transform the way an organization carries out their supply chain processes.
The SCM flow can be broadly categorized into three main flows:
1) Product Flow
2) Information Flow
3) Finances Flow
Flow of products involves tracking and moving goods from supplier to customer. It also includes managing return of goods from customers and fulfilling any service requests. To ensure a smooth and flawless product flow, it is imperative that the inventory is updated, communication within the organization and with the customer is clear, unambiguous and the delivery is proper and timely. Updated inventory information, clear communication and on time delivery are critical aspects that need to be in a harmonious synchrony with each other.
Flow of information on the other hand primarily involves, but is not limited to, creating orders, communicating them to the concerned people within the organization and updating their statuses. To ensure these, a seamless flow of communication throughout the organization and update of information is necessary.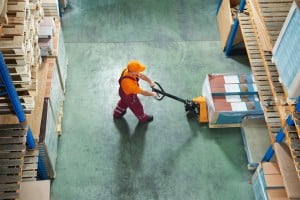 Last, but not the least, the flow of finances primarily involves deciding credit terms, scheduling payments and designating consignment ownership. To ensure a hassle free flow of finances, an analysis of past history with the customer and other relevant data is pivotal. All the three flows and their requisites require only a philosopher's stone to complete the alchemical equation. The missing link between the flows, the absence of which had been an insurmountable hurdle to achieve near perfect SCM, is integration. Integration of all the SCM flows is what is required to ensure an optimal SCM system and consequently reduce inventory, meet demand with supply, leverage logistics and generate unprecedented net value.
There are several commercially available ERP systems that adequately address the requirements of SCM but there is still a long way to go in ensuring that all pieces of SCM are perfectly aligned and integrated. SAP has taken a lead in this area with its core modules, notably the inventory module that specifically aims to transform and optimize the SCM processes.
Role of Innovapptive solutions in optimizing the SCM space
Innovapptive has gone one step ahead in instantly mobilizing the enterprises with its cutting edge mobile inventory management solution – mInventory that is aimed to integrate and transform all the core transactions within the SCM space. The application is modular in nature consisting of distinct aspects that cater to the specific needs of a SCM system. The modules within the app, though distinct and specific to particular attributes of a SCM system, are integrated with each other and therefore adopt the important integrated approach in achieving the coveted goals of the quintessential SCM. In order to address specific user and industry needs, mInventory is available on several platforms – SAP Mobile Platform (SMP), Fiori and SAP HANA Cloud Platform mobile services (HCPms).
Using mInventory, you can perform day to day inventory transactions through hand held devices and laptops by accessing the master data of the SAP inventory module, thereby helping you manage the core spectrum of transactions within the scope of SCM domain. With mInventory, you can ensure real-time transaction processing, enhanced data accuracy and improved mobility and convenience. This app supports a plethora of day to day inventory operations including shipping and receiving operations, inbound/outbound transactions, inventory cycle counting and transfer postings. By using this application, you can mobilize and optimize your supply chain, while ensuring error free transactions on the fly.
All these sublime features notwithstanding, the cutting edge feature of this app is the flexibility that it offers to ensure unlimited customizations through its patent pending Rapid App Configurator Engine (RACE). This technology enables your organization to customize your desktop and mobile solutions "instantly", in parallel and in real-time, without having to write a single line of code.
Key Features and Value Drivers
Ruggedized peripherals for RFID, bar code or QR code scans.
Scan RFIDs, bar codes and QR codes to ship and receive inventory.
Accept and distribute incoming materials by purchase order.
View stock detail information at plant, storage location and batch level, anytime, anywhere.
Pre-pick materials and issue, return or transfer goods electronically.
Ensure inventory cycle count scheduling, counting and adjustments.
Print packing slips and bill of lading documents from SAP wirelessly.
Print USPS, FedEx and UPS shipping labels.
Check availability of materials while on the job.
Business Benefits
Perform physical and cycle counts quickly and achieve 98% accuracy of inventory levels.
Streamline inventory cycle counting and reduce number of FTEs for cycle counting.
Speed up receipt and back-order reporting to and from shipping/receiving by over 35%.
Reduce inventory carrying costs by 5 – 10%.
Manage physical inventory movement in real time and improve inventory accuracy by 30%.
Eliminate investments in expensive RFID guns and consoles to tighten your supply chain, service responses and order fulfilment.
Streamline goods receipts, issues, transfers and returns.
Streamline data processing on receivables.
Manage rolling inventories, satellite storerooms and truck/trunk stock.
If you would like a demo of Innovapptive's portfolio of Native or Web based mobile solutions,

please click on the link. Alternatively, if you would like to discuss with an Innovapptive solution expert, you can reach out to us by emailing us at sales@innovapptive.com or you can reach a sales representative at (713) 275-1804.