The chemical industry has a broad range of assets as well as chemical inventories. It has an immediate need to increase their productivity and enhance their profit margin too. The chemical industry needs to control costs while maintaining their assets performance, availability and acquiring new customers. No matter how big or small an organization is, to maintain the competitive edge in the market it needs to be technologically advanced.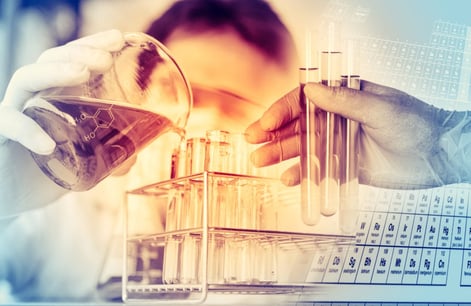 These days, almost all organizations use software such as ERP, or similar in order to maintain their enterprise assets. Mobile technology has emerged as powerful enablers for a lot of business processes. Thus, it has a great potential and when integrates with business process, it speeds up the operational efficiency and fills the gaps. Many organizations are using it in areas such as enterprise management, Supply chain, Asset Management, Inventory Management, etc. It can help the organization to seamlessly extend the functionality in ERP or CRM to the field user and ensuring that transactions flow into the ERP in real-time basis and all the business checks and controls are across functions. Mobility can simply enable organizations to improve productivity, reduce maintenance costs while providing real-time analytics. In this mobile era, when everyone is using a mobile device for personal use to business perspective, customers also expect quick responses to their queries or all kinds of business matters.
Mobility in Supply Chain Management
For the chemical industry, the supply chain is a core area that involves number of processes. Mobility can greatly help in transaction related to supply chain, managing inventory at an optimum level, and maintaining warehouses etc. Users equipped with a mobile solution get informed instantly through a notification on their mobile device, as they get assign tasks. Mobile solution enables Managers/supervisors or heads to access information from their mobile devices and enables them to keep an eye on ongoing operations.
Mobility enables the organization to empower their workforce with everything they need to efficiently install, inspect, maintain, and repair assets in the field. It provides plant managers better visibility and improved analytics that help in quick decision-making. The mobile application for plant maintenance enables your maintenance/field workers to carry the right information on their mobile devices and access more information from anywhere, anytime.
Mobility has a power to change the way chemical industry currently works, however it depends on the selection of perfect fil mobile solution. There are many solutions available in the market, but make sure you are choosing the right one that can provide you benefits like collaboration among different functions in the organization, real-time data availability, quick response, assets tracking, overall improve productivity and maximize your existing investments. Mobility can be helpful in an emergency because it helps users to respond quickly. They can coordinate with teams at the field and take the right approach and can make decision-based on real-time situation.
Implementing the right mobile solutions in the chemical industry will enable organizations to:
Streamline complex business processes of the organization
Improve profit margin and lowers the costs
Easy integration with existing software systems
Reduce logistics costs, overheads and optimize inventory levels
Empower managers/supervisor to monitor the real-time update of ongoing processes
Enhance employees' productivity, operational efficiency, and asset performance
Improve customers services and increase their satisfaction by providing quick responses
Innovapptive is a provider of highly configurable cloud-based enterprise mobile solution framework for enterprise asset management (EAM), field operations and supply chain. It's mobile EAM portfolio is the most configurable enterprise-grade SAP Mobile Plant Maintenance solution on the market. Innovapptive's mWorkOrder helps avoiding unexpected downtime, scheduling work orders & delivering a consistent and productive asset maintenance experience on mobile devices. The solution lets plant technicians/maintenance workers to work more safely, productively, and independently, providing an intuitive & seamless user experience. It provides them anytime, anywhere access to the information they need to do their jobs.
Innovapptive's mInventory application can drive up the stock accuracy, help employees to manage and complete customers' orders with real-time update and avoid delicacy, errors in the processes. The solution fits seamlessly, effortlessly syncing with the SAP server to recover and process transactions as well as set up a unified communication setup. The warehouse transactions are completed on the device either through scanning a barcode or keying input, which updates the ERP in real time.
If you would like a demo of Innovapptive's mWorkOrder (Mobile Plant Maintenance) mInventory (Mobile

Inventory and Warehouse Management) solution, please click on the link. Alternatively, if you would like to discuss with an Innovapptive solution expert, you can reach out to us by emailing us at sales@innovapptive.com or you can reach a sales representative at (713) 275-1804.