Operator rounds are critical activities that a chemical plant needs to get right. A recent enforcement action from the Environmental Protection Agency shows why.
The action led to a nearly $350,000 fine against a specialty chemicals plant that the EPA alleges failed to properly inspect outdoor piping and chemical storage tanks.The facility corrected the problem, but the steep fine could've been avoided altogether if the company had a better process in place to mitigate risks and identify and fix issues with its outdoor piping and storage tanks.
That's the idea behind a digital operator rounds solution. This key bit of mobile software helps chemical plants:
Better identify safety and regulatory compliance problems
Overlook fewer issues that could potentially lead to fines, penalties or sanctions
Get critical data into decision makers' hands for timely, meaningful corrective action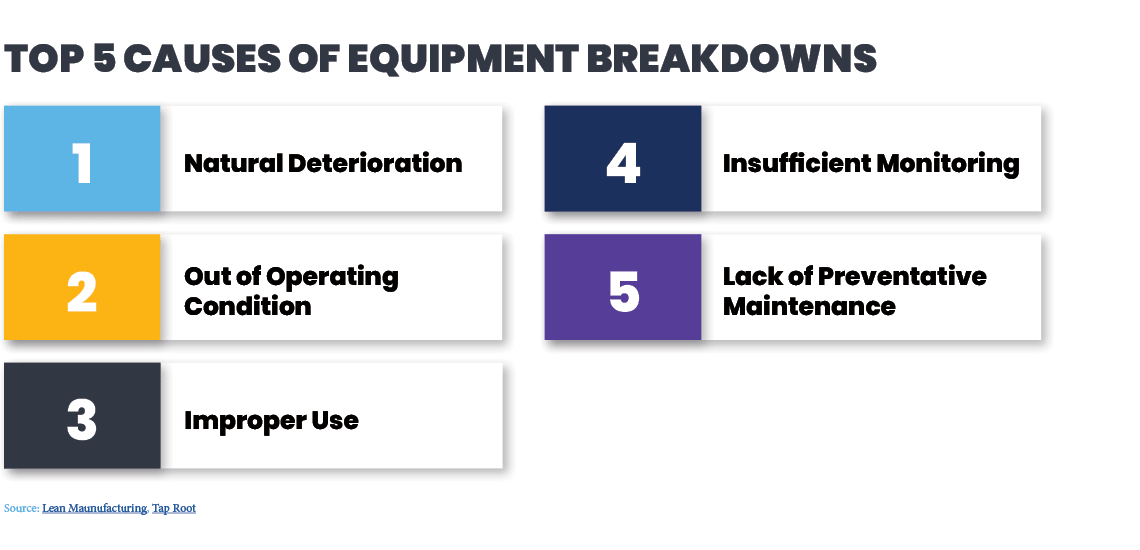 BETTER REGULATORY COMPLIANCE THROUGH DIGITAL OPERATOR ROUNDS
An effective digital operator rounds solution replaces error-prone paper checklists with an efficient electronic process using mobile handheld devices like smartphones or tablets. Technicians access digital forms on their devices to conduct inspections. Managers can quickly and easily change and customize dynamic digital forms on the fly — unlike paper checklists — to better meet situational needs.
The software enables plant technicians and operators to conduct more thorough inspections that can be viewed by decision makers in real time. Managers and supervisors may also communicate with inspectors to give instructions or ask for additional information on an environmental or safety issue in the field.
WHAT TO LOOK FOR IN A DIGITAL OPERATOR ROUNDS SOLUTION
When you're looking to maximize ROI and get the most out of a digital operator rounds solution, there's a few key features to add to your shopping list:
Customization – The requirements for regular inspections based on industry, regulatory agency and even the user's role. You'll want a solution that allows for easy, low-code/no-code customization on the fly. The solution should be able to configure applications for site, role, user and geographies. It needs to quickly respond and adapt to changes to better align the apps to your unique business requirements.
User interface/user experience – User adoption is critical to the success of any new piece of technology. An intuitive and easy-to-use interface that minimizes required training is key to getting your team onboard. Satisfaction leads to high user adoption rates, resulting in a positive return on investment.
Online/offline modes – Chemical companies often operate assets in areas with poor or no Wi-Fi infrastructure. An application that requires an internet connection is of little use, so ensure your solution allows frontline workers and managers to be productive even when there's no Wi-Fi signal. It should rapidly sync after a connection is restored.
Integration with ERP systems – Most organizations today rely on an enterprise resource planning system, or ERP, like SAP or IBM Maximo as their single source of truth. You'll want your operator rounds solution to seamlessly integrate with your ERP, so that managers and frontline workers can have quick access to key data and support.
Enterprise-grade security: Cyber threats are more prevalent than ever, especially as more industrial sites get connected. Ensure the operator rounds solution you pick has encrypted, stateless, single sign-on with consumer-grade experiences such as Face ID and Touch ID to keep your data safe and out of the wrong hands.
We've seen digital operator rounds solutions reduce plant safety incidents by up to 40%. They can also standardize and improve regulatory compliance reporting, leads to fewer fines, penalties and sanctions.
MAKE YOUR PLANT AND WORKERS SAFER WITH DIGITAL OPERATOR ROUNDS
Want to see how a digital operator rounds solution can benefit your organization? Reach out to schedule a free demo today or call us at 844-464-6668