Chemical plants can be hazardous facilities full of potentially toxic and highly inflammable raw materials. Proper maintenance, and the ability to access maintenance data in real-time, is critical to prevent costly and dangerous safety incidents.
Like other industrial sectors, chemical producers are dealing with changing demands post the pandemic. Chemical companies are placing more emphasis on being flexible and adapting to new markets.
The industry faces some unique challenges that has made digital transformation imperative. Utilizing critical, maintenance-intensive assets in hazardous conditions, wide array of environmental, health and safety regulations, demographic changes in the workforce, conflict between safety and productivity, etc.
Plants are asking more every day from their equipment. This places more strain on them, raising an important question. Are these machines getting proper and timely maintenance?
The shifting priorities and increasing equipment stress in the industry are demanding more efficient maintenance process. Orthodox processes can lead to wastage of time and money besides running the plant into the risk of unplanned downtime.
Maintenance Process and Problems With Manual Work Order Management
More than two out of every three industrial plants recently surveyed revealed they had no idea when their equipment was due for routine maintenance or important upgrades. It's no surprise then that 82% of all plants have suffered at least one unplanned shutdown in the last three years.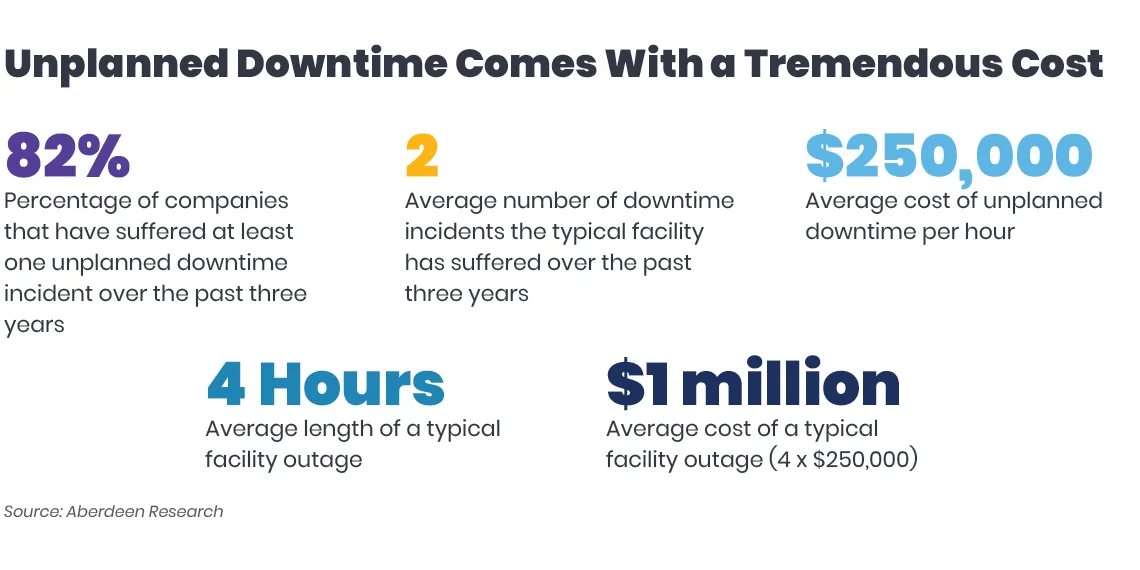 Successful chemical plant maintenance, whether preventive, predictive or reactive, largely depends on efficient coordination between teams. Conventional, paper-based practices delay the creation of work orders and make it harder for asset managers to track their progress in real-time.
No maintenance repairs occur without a work order in a well-run chemical plant. However, a manager or supervisor issuing a work order can't always ensure a smooth work order process.
Many chemical plants still use a paper-based work order system. Paper work orders make the maintenance process harder rather than easier. They:
Slow down actual work
Keep decision-makers in the dark once issued
Add more non-value-added tasks
These problems become abundantly clear during an emergency. That's when time, speed and clear communications are essential.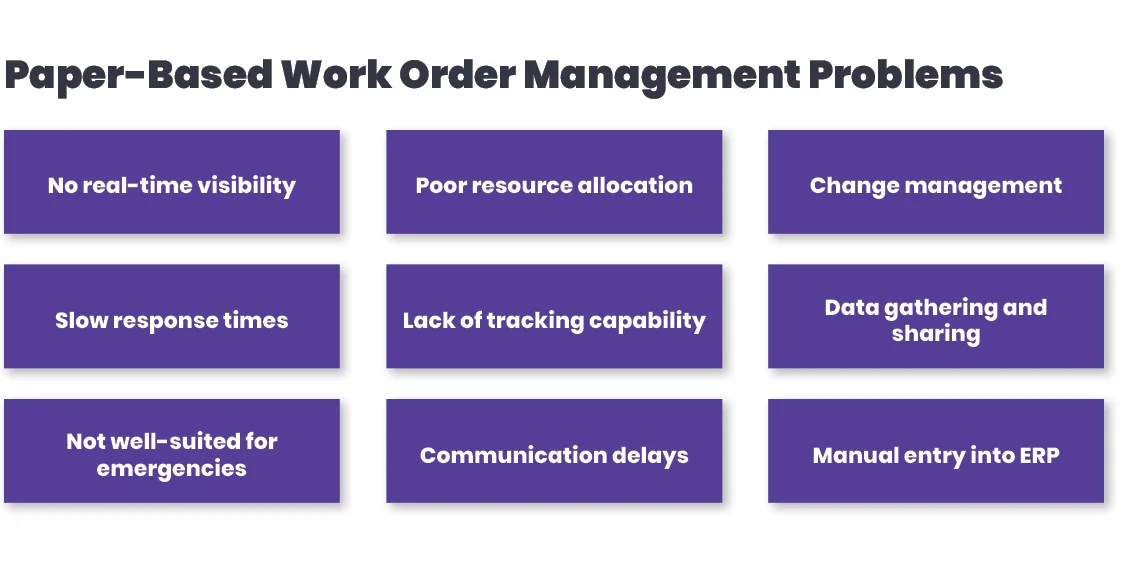 When equipment goes offline, maintenance managers jump into action to get it repaired and restore production. No matter how competent the manager or staff, a paper-based work order process hinders their efficiency and productivity. A manager or supervisor:
Has no way to track work progress in real-time
Can't accurately gauge wrench time or productivity
Has greater difficulty allocating labor and materials
For frontline workers, a paper-based process means they must constantly carry a bulky binder or clipboard with them wherever they go. They also must manually enter work order data into the back-office ERP once work is completed.
Both the manager and the technician have to contend with unstructured data and the confusion it causes. This confusion adds needless complexity to the process and slows down repairs.
Ultimately, paper-based work order processes lead to less effective reactive maintenance programs instead of preventative or predictive ones. Reactive or run-to fail maintenance practices result in:
Greater risks for equipment failure
More safety incidents
Additional revenue-draining downtime
Worse customer service
In a chemical plant, asset managers need to get a 360-degree view of work order execution to ensure the integrity of their production lines. This requires integration of work order management tools with the ERP. Real-time communication between digital operator rounds and work order management help asset managers stay on top of rounds data. Advanced work order management tools offer risk assessment metrics to prioritize work orders. Digitalization of work order process also offers a better way of identifying equipment problems, issuing of work orders, resource allocation and progress tracking.
Ready To Confront Operational and Maintenance Challenges With Mobile Work Order Management?
Innovapptive, a connected worker solution pioneer, specializes in SAP and IBM Maximo compatible mobile plant maintenance systems that improve technician productivity, transform reactive processes and cut downtime costs. Schedule a free demo of mWorkOrder today, and then call us at 888-464-6668. Our chemical industry experts can show you how replacing a cumbersome paper-based process with a mobile work order solution can dramatically reduce costs and improve efficiencies.