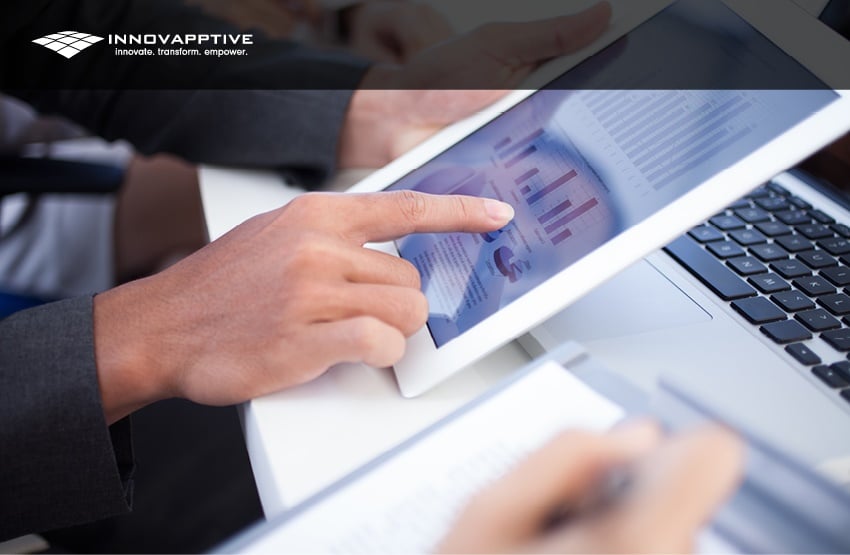 Innovation in Mobile App Development - RAB in Action
With the rise of digitization in every aspect of lives and the use of smartphones, mobile apps are becoming very handy for users to interact with their enterprise business software. Organizations are leveraging technology in creative ways to get the maximum ROI on their investments and stay ahead in today's hyper-competitive market. Mobile apps are transforming the organization's working culture and unlocking many opportunities.
Many organizations, which using mobile apps, are realizing tremendous benefits such as increased efficiency in business transactions, revenues and business growth. Software and IT developers are seeing pressure from organizations to develop mobile enterprise apps as quickly as they can to meet today's customer demand. Organizations need faster, improved mobile app development systems to create the ultimate solution within a shorter time.
Enter Rapid Mobile App Development (RMAD) to the mix.
Rapid Mobile App Development (RMAD) is a super-convenient development approach for creating apps quickly and pushing them to market with little to no delay. Organizations need the right tools/platforms to create, design and maintain high-value enterprise software quickly or they are forced to rely on outsourced resources and third-party vendors to keep their businesses cutting-edge. RMAD can transform an organization, enabling it to remain competitive in a highly challenging environment. Other traditional methods of mobile application development are not only time-consuming but also cost-prohibitive.
RACE™ App Builder (RAB) - THE No-Code App Development Platform
Innovapptive's goal is to empower enterprises with our easy, fast, intuitive and dynamic RMAD platform for businesses to run it with the power of enterprise mobility. RACE™ App Builder (RAB) offers a No-Code App Development Solution and enables 'Businesses to do IT' by accelerating enterprise mobility and delivering compelling and modern native mobile apps faster and more economically than ever before. The solution allows business users to create mobile apps in less than 10 minutes at lower costs. A business user, or "Citizen Developer", with virtually no, or limited, development experience can quickly and easily build mobile apps which can run on multiple platforms.
Offered as a SaaS Solution on the cloud platform, with access to the extended eco-system and to ease the maintenance cost of the user, RAB empowers enterprise business users with a high performing RMAD tool to build native mobile applications on iOS. Using RAB, users can customize an application from scratch by using simple drag-and-drop functionality, while simultaneously defining properties of different components such as header, navigation bar, body, and footer. RAB enables the organizations to stay hassle free from the IT infrastructure, maintenance, and support with a low cost of entry, reduced time to benefit, higher adoption rates, ease of scalability and access anywhere.
The RACE™ App Builder enables businesses to:
Create mobile apps instantly with low or no code
Bring down the pressure on IT developers and enterprises
Overcome the problem of mobile app development backlogs
Reduce app development time, resulting in faster delivery
Bridge the IT skills gap and reduces the cost of developing apps
If you would like to find out more about RACE™ App Builder (RAB), or any of Innovapptive's Mobile Workforce Management Solutions, our Solution Experts are ready to chat with

you or you can reach us at (713) 275-1804.