As we approach the latest release of RACE™ Dynamic Forms 6.1, here's a sneak peek of the features you will see
Staying in front of trends and meeting client needs is what makes Innovapptive unique. This month's update of our RACE™ Dynamic Forms solution is about more than new features and the continued improvements we make based on your feedback — it is a major milestone in our vision to provide everyone with the tools to design, prototype, and share user experiences. Over the last few months, the team at Innovapptive has been hard at work ensuring that everything is primed and ready to go for the launch of RACE™ Dynamic Forms 6.1. We've got a full slate of exciting new features, including a few that came directly from the feedback we heard from end users.
RACE™ Dynamic Forms
With the benefits of going paperless, using digital forms has become a rampant phenomenon in today's digital era. Innovapptive's mobile digital forms application, RACE™ Dynamic Forms (RDF), is designed to build robust mobile forms and revolutionize field data capture. Whether the goal is to improve productivity, increase visibility into operations, or save time and gain data accuracy, RDF enables users to collect and send data digitally to their dispatcher/supervisor/manager within the organization. The solution streamlines data collection accelerates data circulation and eliminates manual paperwork in your organization.
RACE™ Dynamic Forms (RDF) validates and automatically looks up information filled into digital forms, making it accurate, reliable, and fast. Users can create, edit, view, save, and submit multiple types of pre-configured forms. The RDF solution allows users to fill out and submit forms in offline mode when you lose the network access and data automatically syncs when they switch to online mode. Users are also able to search, filter, and mark the forms as the Favorite in their list. Using RACE™ Dynamic Forms, organizations expedite the digital forms submission process and cut costs associated with managing paper simultaneously.
What's new in RACE™ Dynamic Forms 6.1

Forms Dashboard
The release of RACE Dynamic Forms 6.1 includes a new feature called, Forms Dashboard. Forms Dashboard offers users the ability to create form entries, search, add filters, and mark forms as a Favorites on the Forms Dashboard screen.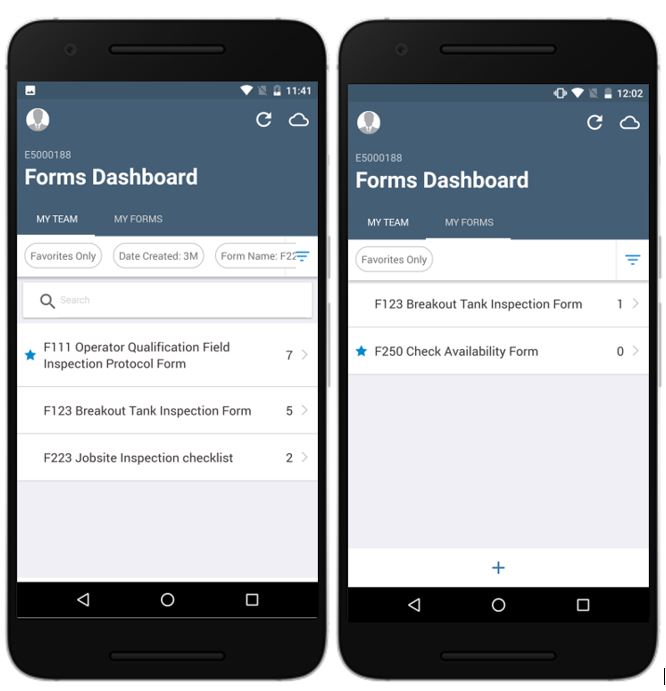 Display Posted Forms
An important feature 'Display Posted Forms' has been added in RACE Dynamic Forms 6.1 that offers any user to view all the posted form entries under MY FORM tab. Users are able to view other details such as a list of all submitted and drafted forms along with status. The MY TEAM tab under Display Feature Forms allows managers/supervisors to view all the submitted form entries.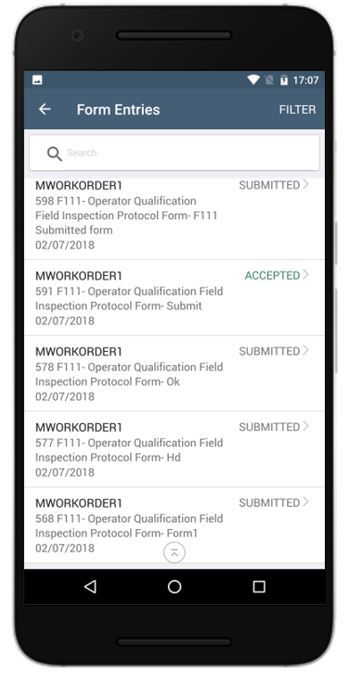 Filter Posted Forms
Another new feature called Filter Posted Forms is part of RACE™ Dynamic Forms 6.1. This feature allows users to set filters for posted forms which will save users the time they spend to search for a specific form. Users can see forms based on criteria such as Saved, Submitted, or Accepted forms, as well as check on who created the forms.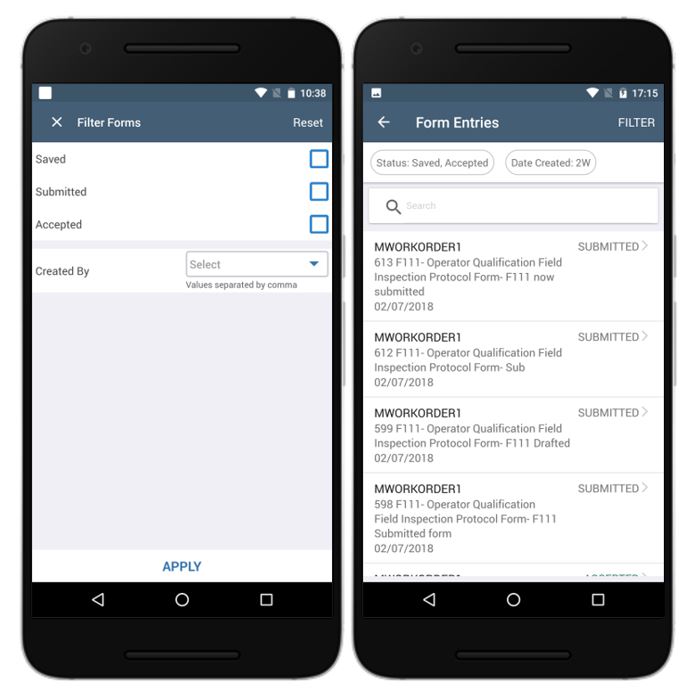 Email Submitted Forms
RACE™ Dynamic Forms 6.1 offers users a way to email forms directly from the app, saving time and hassle. In the new Email Submitted Forms function, users can send forms PDF attachments in emails to recipients as well as print.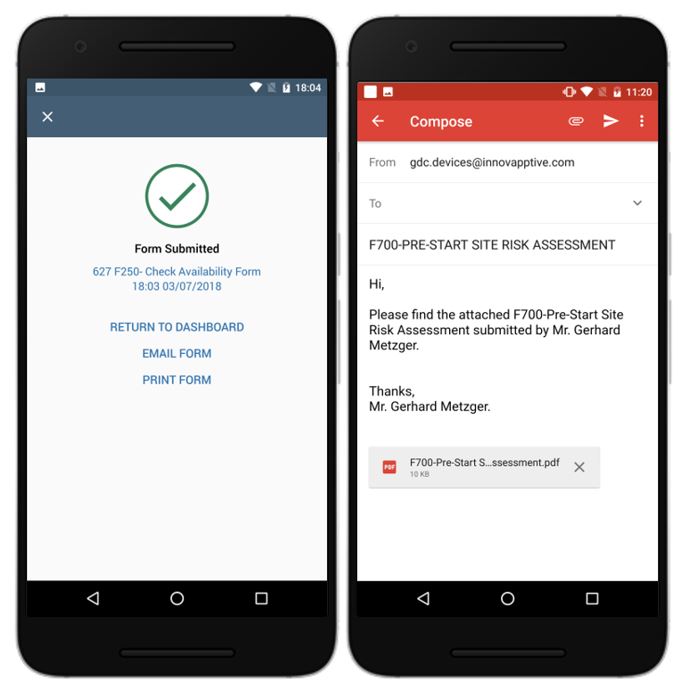 Offline Posting of Forms
Gone are the days when bad network connectivity restricts users from working seamlessly. In the newest release of RACE™ Dynamic Forms 6.1, users have access to Offline Posting of Forms enabling them to create forms, save them as a draft, or send in offline mode, flawlessly.
We've highlighted only 5 features of RACE™ Dynamic Forms, but there are many more exciting new features and changes in version 6.1. Innovapptive is constantly adding new features to RACE™ Dynamic Forms and extending existing ones to provide customers with awesome user experiences. Stay tuned for more updates.
If you would like to find out more about RACE™ Dynamic Forms 6.1, or any of Innovapptive's innovative solutions, our Solution Experts are ready to chat with you.