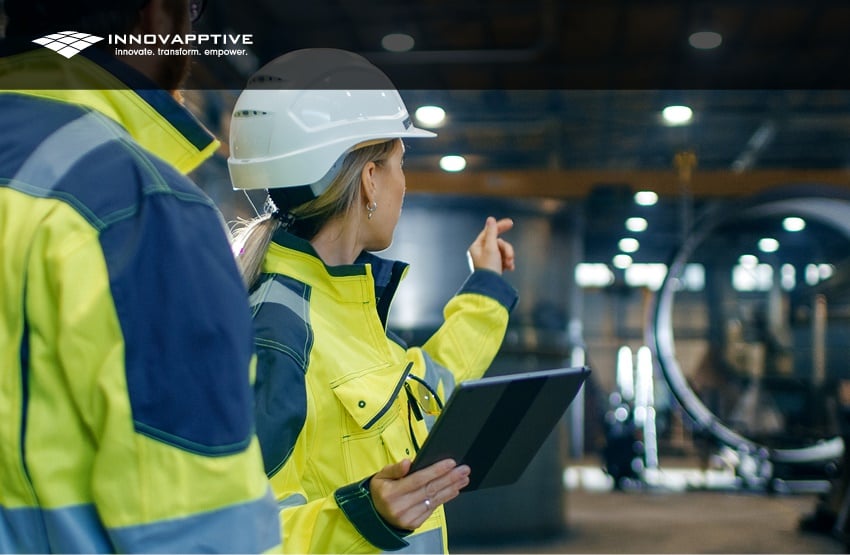 While on its way towards the autonomous horizon, modern organizations are still in a peer-based sharing/collaborative world. As we "speak", machines are being outfitted with sensors, self-monitoring tools, and communication capabilities galore as the transition towards autonomy begins to take shape. With digital transformation sweeping across manufacturing and maintenance worksites, adoption of technology is more present than ever. Based on a recent report, the global digital transformation market is expected to reach approximately $431.71 billion by 2021 (GlobeNewsWire, 2017).
Digital transformation is being driven by a number of factors making strategies for maneuvering far more necessary than ever before. Market drivers are based on top trends to help organizations in market growth and development. There are 3 main categories of market drivers for a sustainable digital economy: Societal, Economic, and Technology.
Societal drivers - Conditions which impact an organization's change processes; Relate to the structures and institutions shaping preferences, behavior and the possibilities in the capacity to influence change
Economic drivers - Reveals the performance and growth of business; Measurable and calculable; Can be compared to a standard (ie budget or historical figures) or an industry average; Are within a company's control
Technology drivers - Rapid and advanced; Achieve transformation by looking inward and adopting a modern, lean and efficient operating model
Four Trends in Transformation
Four trends are making major impacts in the digital transformation of current peer-to-peer/collaborative systems to more autonomous ones: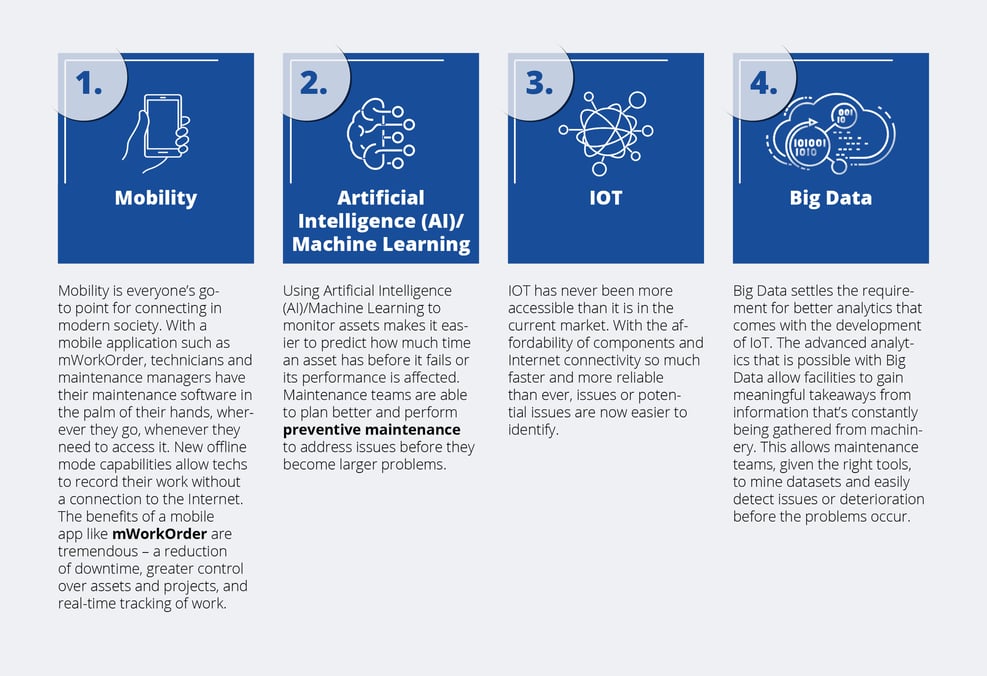 Innovapptive's mWorkOrder is the most configurable enterprise mobile plant maintenance solution available on the market. It gives organizations the power to improve capital asset management in ways that increase reliability, enhance predictive maintenance, ensure regulatory compliance, reduce energy usage, and support sustainability initiatives.
Fully configurable with Innovapptive's RACE™ (Rapid App Configurator Engine) toolkit, mWorkOrder provides organizations with the unparalleled flexibility to zero in on industry-specific requirements and turn an organization's asset management system into a competitive advantage. mWorkOrder empowers your crews to work safer, more productively, and independently in the plants and out in the field. Providing cutting-edge user experiences is key to Innovapptive's solutions, and mWorkOrder leverages the new ability to support HMT (head mounted tablet) devices completely run on voice command. This new feature enables workers to listen and respond to voice-based directions and process tasks in a more natural way, successfully decreasing turnaround time.
To find out more about mWorkOrder, RACE™, or any of Innovapptive's Mobile Workforce Management Solutions, our Solution Experts are ready to chat with you or you can reach us at (713) 275-1804.

---
Innovapptive is the 2018 Innovation Partner for Mastering SAP – EAM in Gold Coast, Australia, November 18-22. You will have the opportunity to meet with a few of Innovapptive's Executive Leadership Team - Sri Karthik, Kalyan Vankayalapati, & Richard Sandall, who will be on hand to show you the our Mobile Workforce Management Solutions. Be sure to check out the Richard and Jemena's breakout sessions on Monday.