Six-figure safety fines at manufacturing facilities in the last year underscores how critical frontline worker training is to maintaining safe, efficient and profitable manufacturing plants. A mobile-first, digital work instructions solution that seamlessly integrates with SAP Intelligent Asset Management and SAP PM is a critical tool in mitigating these risks, reducing exposure and cutting costs while boosting training, recruitment and retention.
Manufacturing Plants Rack Up Safety Fines, Hurting Morale and Profit Margins
The U.S. Department of Labor and the Occupational Safety and Health Administration (OSHA) assessed several six-figure safety violations for manufacturers over the past 12 months. Some of the larger and costliest incidents include:
Each of the violations crimped the companies' profit margins, required extra expense to remedy, hurt existing employee morale and will likely make it harder to keep workers and hire new ones in the future.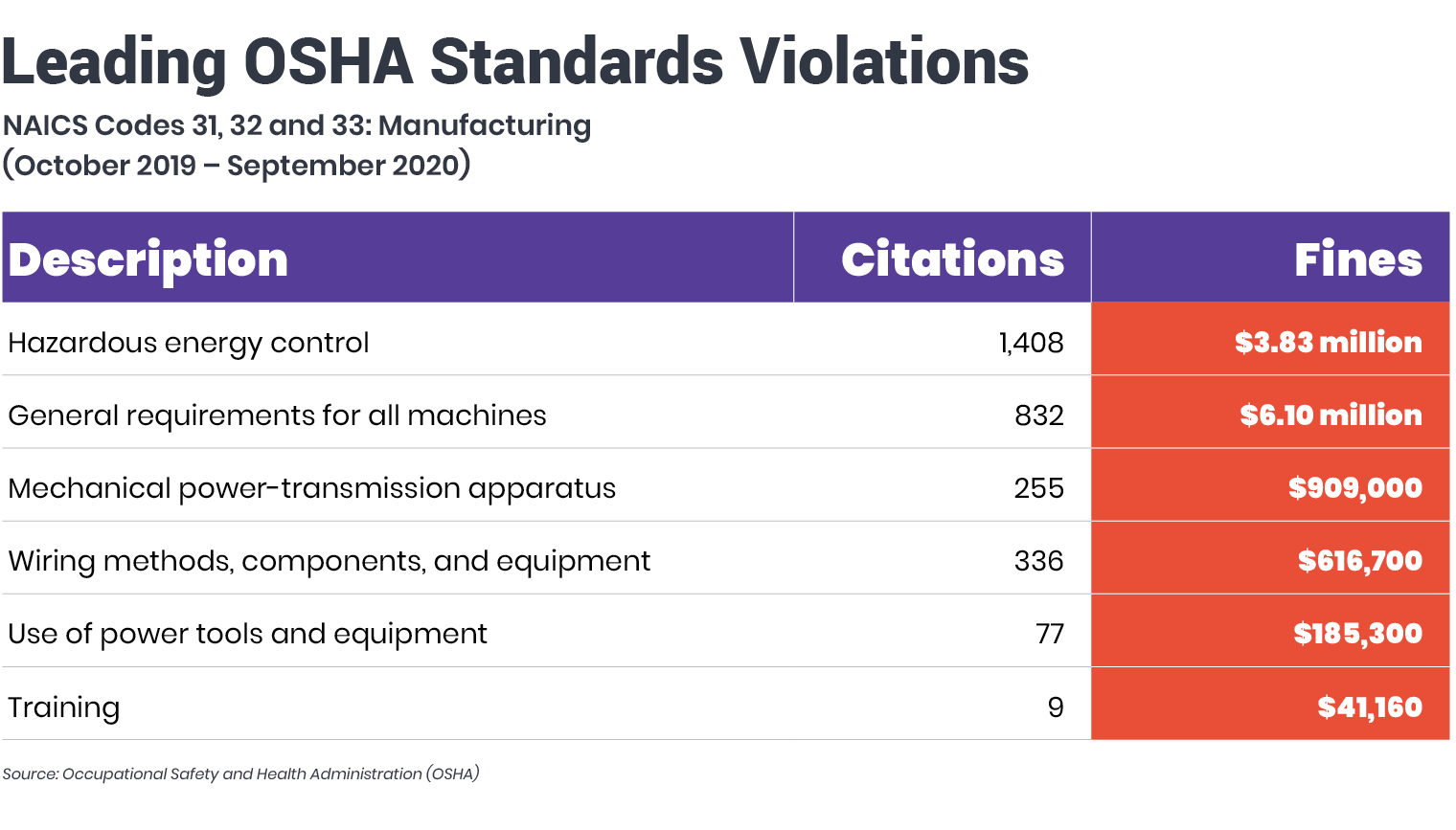 Not Enough Training Leads to Workplace Accidents
Many accidents and safety violations at manufacturing plants stem from a lack of training and/or familiarity with equipment and procedures. Manufacturing plants are dealing with a loss of experienced frontline workers, particularly in facilities maintenance. That's because baby boomers are hitting retirement age at an increasing pace, leaving a skills gap as they take valuable tribal knowledge built up over long careers with them as they walk out the front gate for the final time.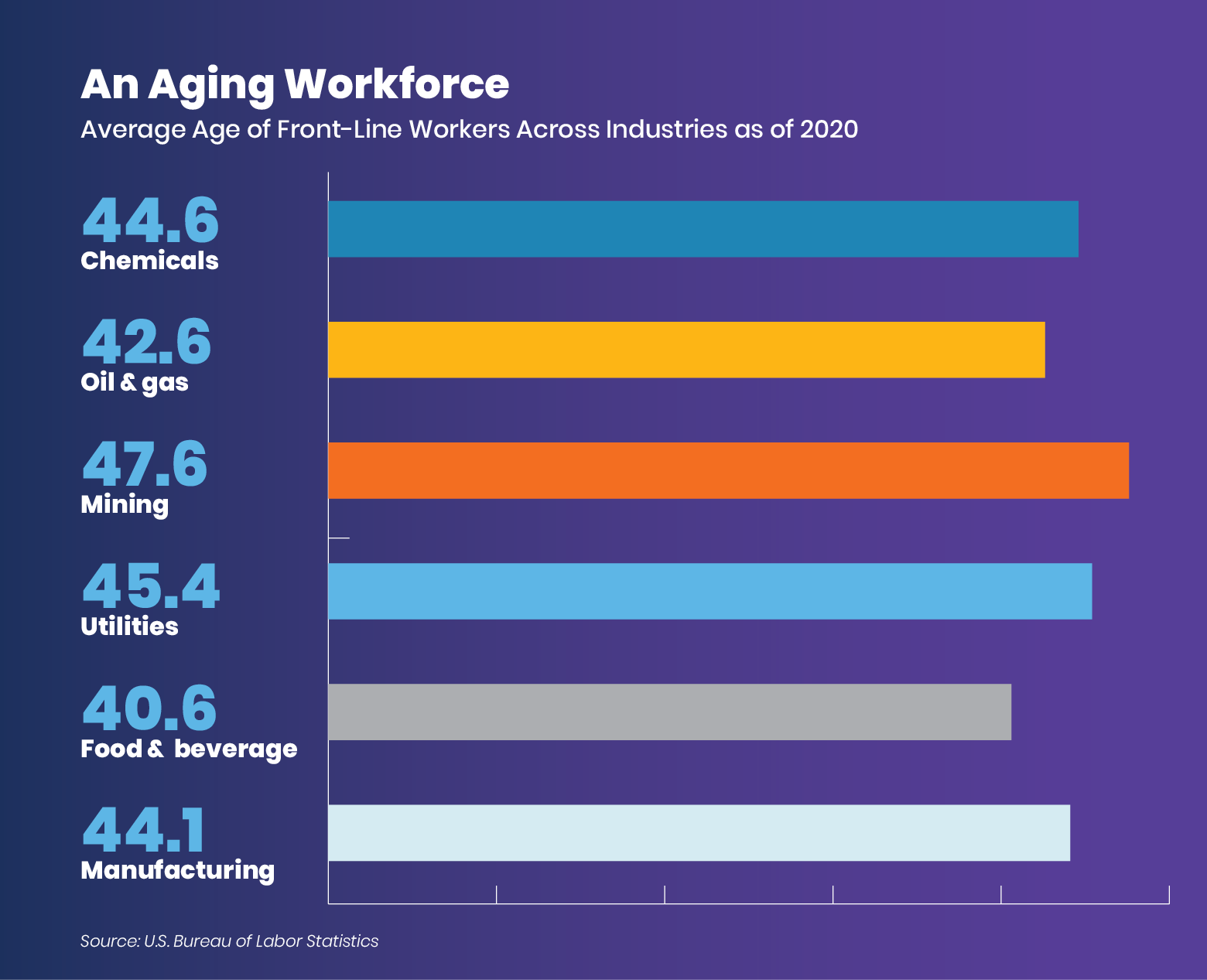 Few manufacturing facilities have recorded maintenance procedures; instead, they rely upon employee knowledge and skill. As experienced technicians leave, younger workers naturally lack this large reservoir to draw from to help them efficiently perform their jobs.
Plants have little time to train workers and count on them to be productive from their first day. Few of them are ready to take on complex challenges without some help. Combine a lack of knowledge and skills with little to no on-the-job training and you have a looming safety problem.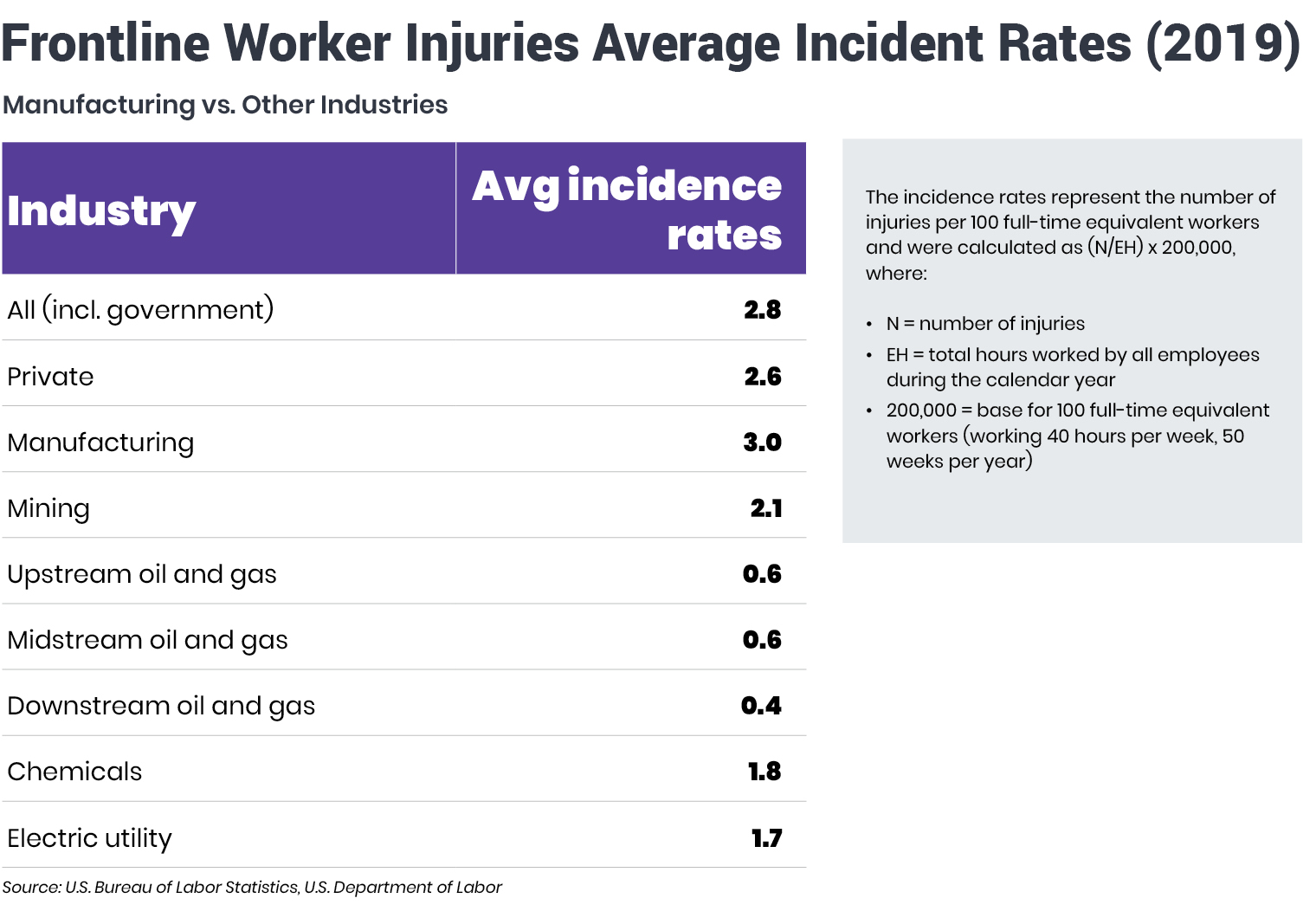 Digital Work Instructions: On-The-Job Training and Enhanced Worker Safety
Innovapptive's Digital Work Instructions is a mobile-first digital solution that helps manufacturing plant maintenance departments better cope with and overcome safety and training challenges. The app can help reduce risks to frontline workers, cut costly safety incidents, improve training and pass along valuable tribal knowledge before it disappears due to retirements.
Digital Work Instructions replaces walkie-talkies and outdated thick paper binders with mobile digital tools. Best practices, maintenance training materials and SOPs are electronically documented with step-by-step instructions and annotated photos and videos. Frontline workers can quickly and easily access these at any time via mobile devices including smartphones, smart-glasses and smartwatches.
Workers can even connect with more experienced counterparts anywhere in the plant or even across the world through a secure video conference to receive step-by-step coaching and guidance. This means a veteran worker can see what the younger worker sees in real time just as if the two were there in person together.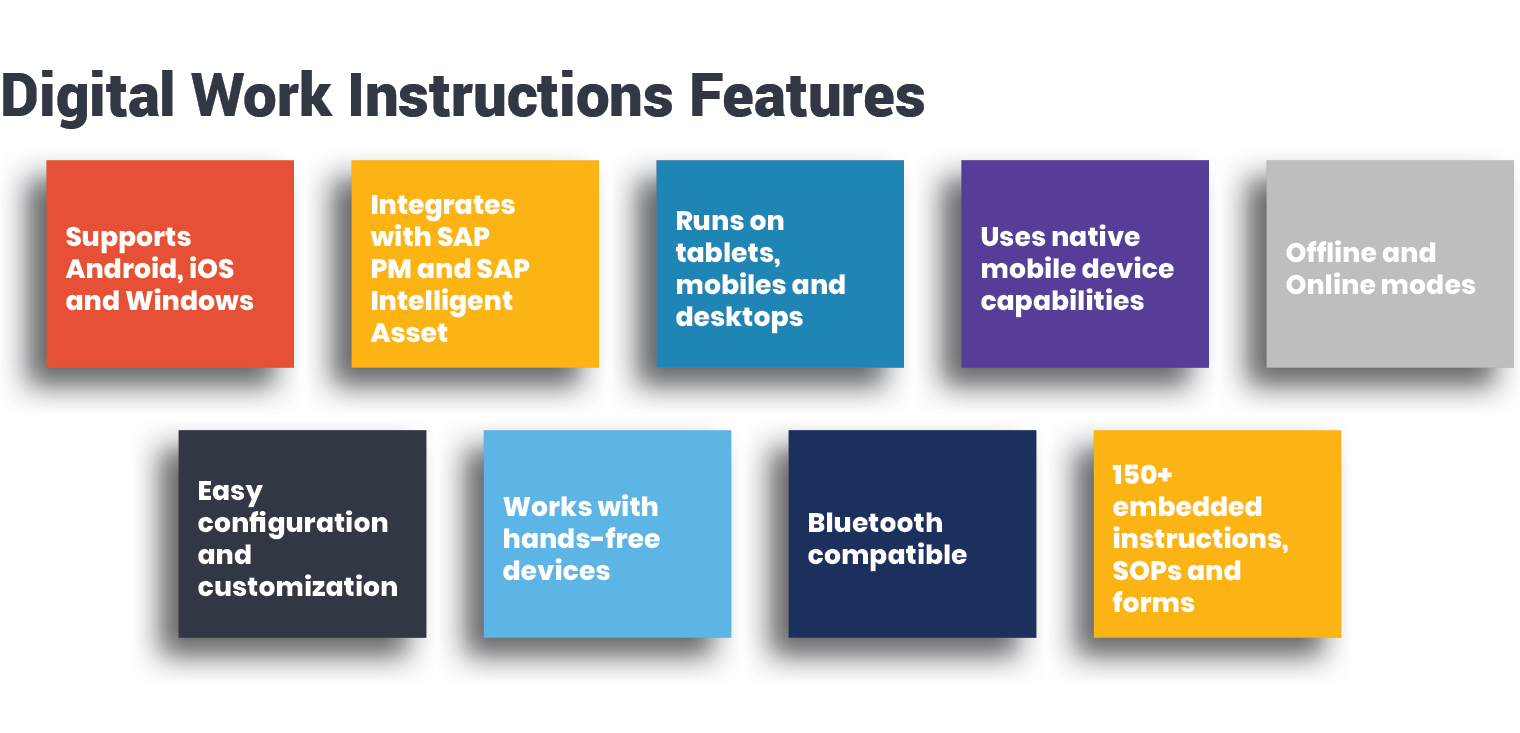 Digital Work Instructions preserves tribal knowledge, promotes mentoring, improves frontline worker skills and increases safety as younger, less-experienced employees get the benefit of real-time, on-the-job training and guidance. Manufacturers gain greater risk mitigation, less exposure to costly fines and penalties and increased maintenance productivity as technicians can get up-to-speed much faster than via other methods.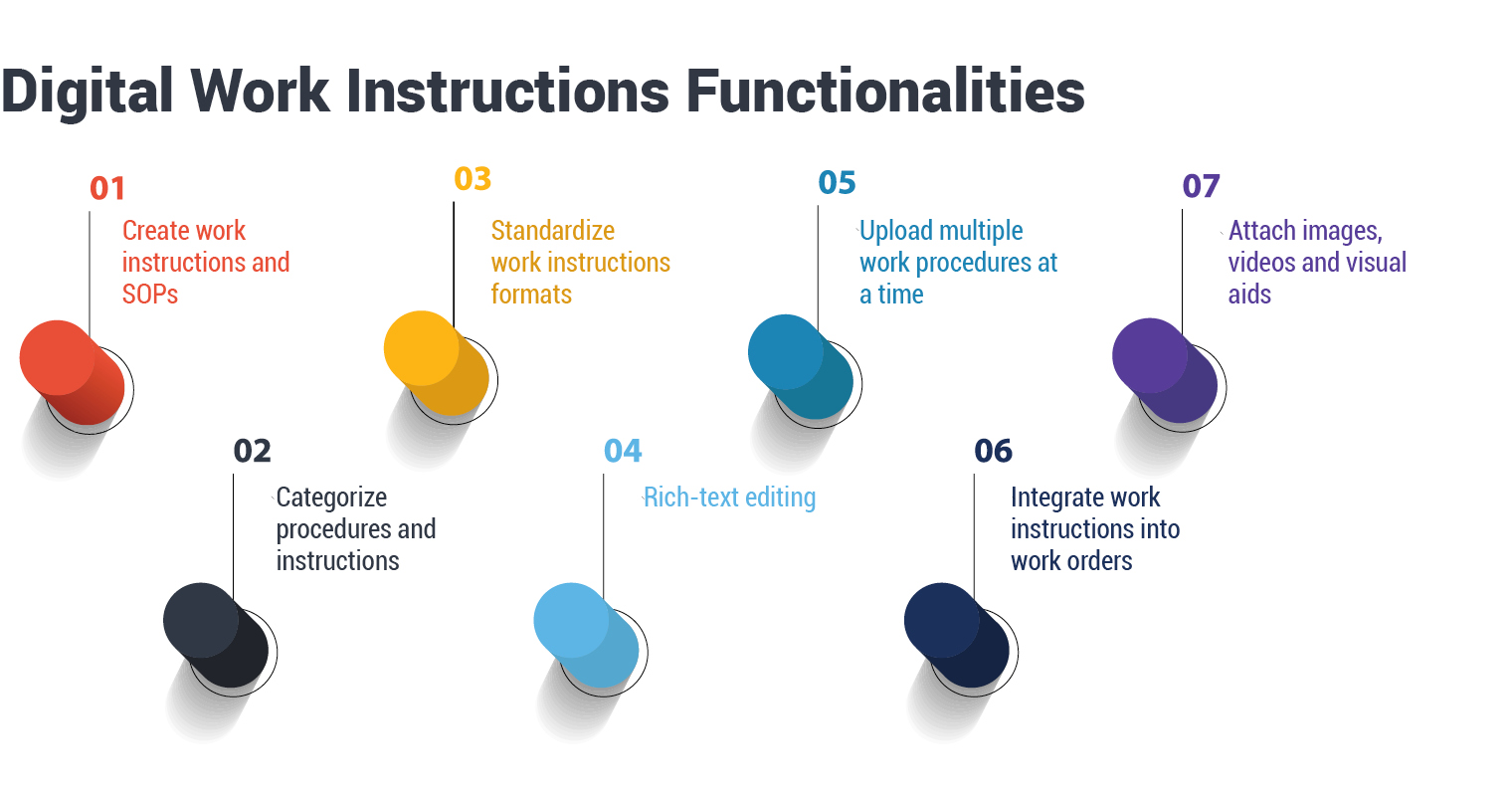 Learn More about Digital Work Instructions
Digital Work Instructions, part of our Connected Worker platform, lets manufacturers upskill their team, improve frontline worker training, and cut plant safety incidents. Even industries with strong safety records, such as oil and gas and utilities, can benefit. Users have reported an 80% drop in safety incidents.
Digital Work Instructions includes a prepackaged library of more than 150 work instructions, SOPs (standard operating procedures) and digital forms. Quickly and easily customize and configure these forms to meet specific operational and plant safety needs using RACETM Dynamic Forms.
To find out more, schedule a free online demo today or call 844-464-6668.