Innovapptive is excited to announce the general availability of the latest version of mWorkOrder 7.0, packed with amazing features and marking a significant milestone in our journey.
Innovapptive's mWorkOrder enables plant technicians/maintenance workers to work safer, more productively, and more independently; providing an intuitive user experience and anytime, anywhere access to information they need to do their jobs efficiently and effectively. Our SAP® Certified solution leverages the SAP Plant Maintenance (PM) module at the back-end to deliver a consistent, reliable and productive asset maintenance experience across a wide range of industries.
Innovapptive is constantly adding new features to mWorkOrder as well as extending existing ones; enabling your mobile workforce and maximizing your asset reliability while reducing your maintenance costs. With mWorkOrder, you are able to improve your asset performance by increasing your field technicians' wrench time and increase your workforce capacity by providing high visibility of real-time asset information.
Here are a few of the latest features that make mWorkOrder 7.0 even more interesting:
Extended RACE Configurable—Dashboard (UI5)
The release of mWorkOrder 7.0 includes an Extended Race Configurable Dashboard for the UI5 platform offering an improved user experience. Innovapptive's RACE™ technology empowers your organization's IT & business teams with a tool that enables them to build mobile apps supporting native iOS, Android, Windows, and Web-based devices. It includes the following features:
Filter functionality
Configurable multiple sub-sections on the dashboard
Configurable multiple columns on listview
Sorting functionality for listview column
Configurable line charts, bar charts, listview, metrics view
Navigating to the list by tapping the line items

Wearable Integration—Android
In 7.0, mWorkOrder is enhanced to support Wearable Devices. With wearable device integration, your users are able to perform transactions using rich data audio commands while on the go. It enables them to perform the following actions:
Create Work Order
Update Work Order
Release Work Order
Auto Confirm Operation
Create Notifications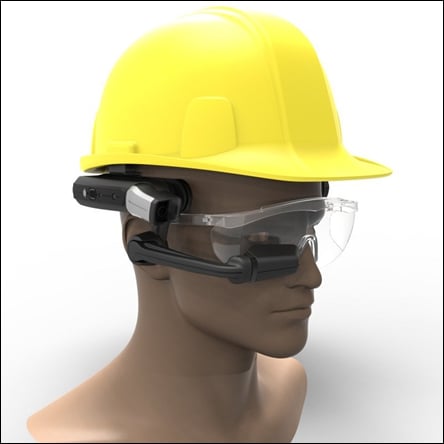 Push Notifications
Push Notification is a highly requested feature that is part of mWorkOrder 7.0. With the Push Notification feature, your users are notified of all the actions performed in the application related to Work Order and Notification modules. This feature can be configured through RACE Push Notifications section.
Your users will get Push Notifications in the following conditions:
Notification/Work Order Created
Notification/Work Order Updated
Notification/Work Order Released
Notification/Work Order Confirmed
Notification/Work Order Completed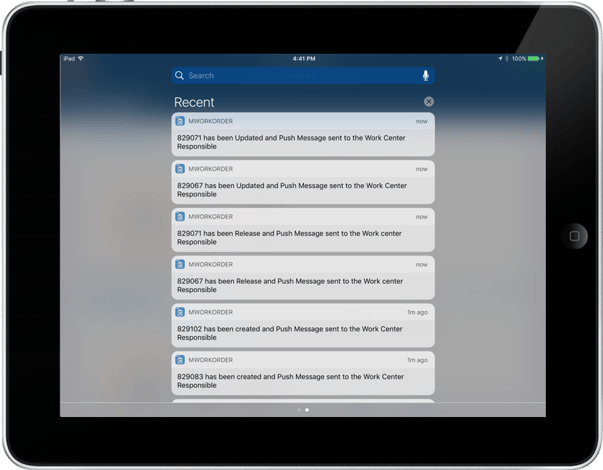 Graphical View—Measurement Readings
For better readability and calculations, mWorkOrder 7.0 introduces the graphical capabilities of Measurement Readings in the Measuring Points module. Now your users can see measurement readings at any instance. They can also filter the measurement readings on a daily, weekly, and monthly basis. The Graphical View feature works in both online and offline modes.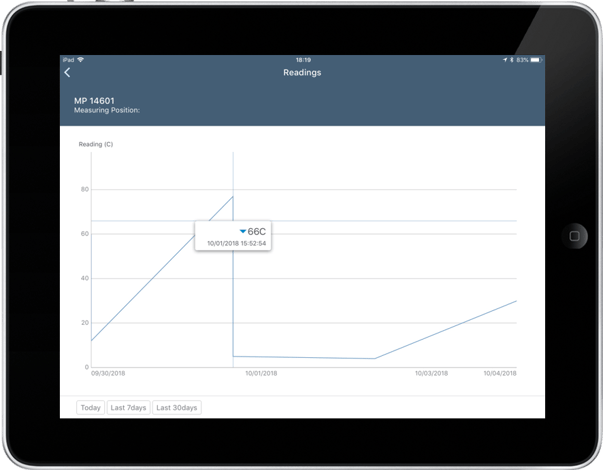 Reference Documentation
The new release of mWorkOrder 7.0 includes an amazing new feature, Reference Documentation. Providing reference documents to your field technicians can greatly improve how they perform the tasks for jobs. Your technicians will now see an icon of the reference document at the top-right corner of the mWorkOrder 7.0. Now, they can easily search and download documents from anywhere within the application.
Reference Documents include help documents, work instructions, references, design documents, and so on. These reference documents are stored in a separate offline database, which supports up to 500 MB of data storage.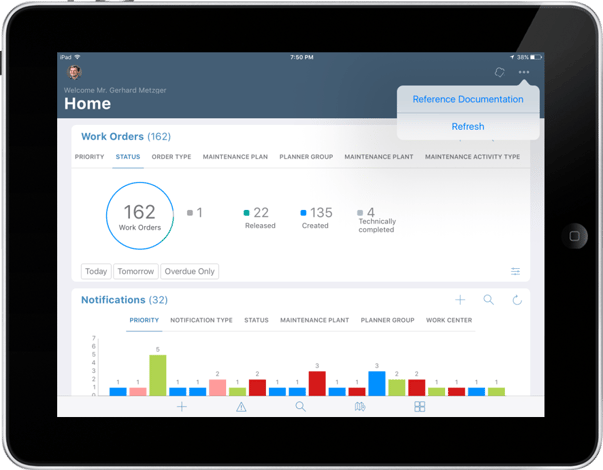 PDF Markup
PDF Markup in included in mWorkOrder 7.0 allowing your users to annotate PDF attachments, add Signatures, insert Comments, and Highlight text in a PDF document. PDF Markup is available across Work Orders, Notifications, Measuring Points, Functional Locations, and Equipment modules.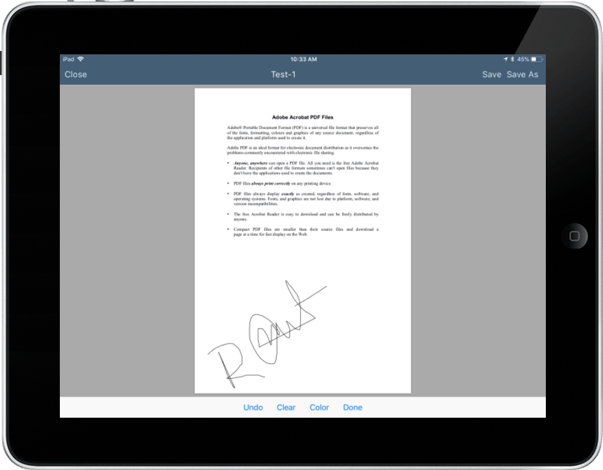 GIS Support–LatLonGO and Lemur
mWorkOrder 7.0 supports the latest LatLonGo & Lemur GIS SDK and provides a standalone GIS App for improved UX and integration flexibility with mWorkOrder. Your users can track Work Orders and Notifications within their geographical location by tapping the map icon available on the bottom of the Home screen.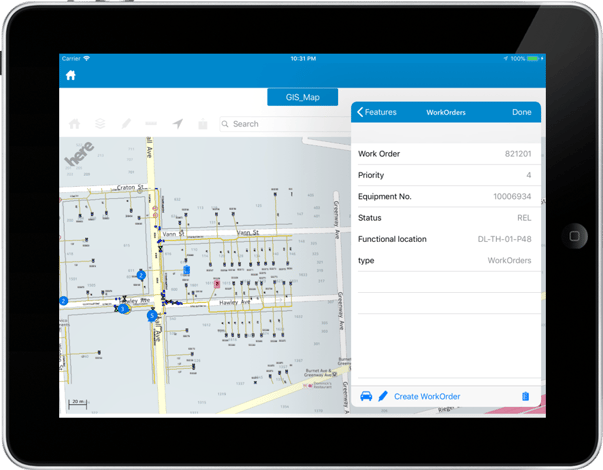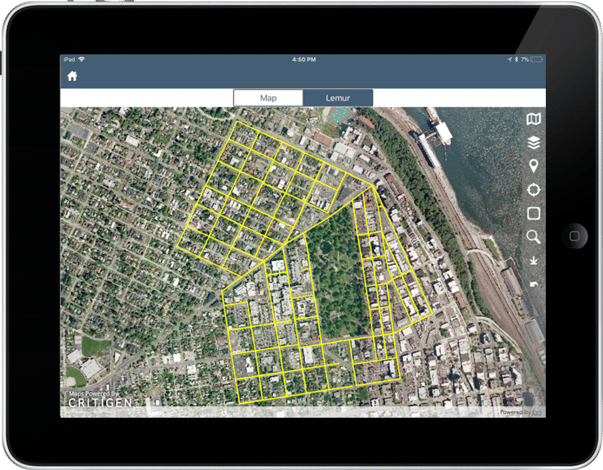 To find out more about what's new in the mWorkOrder 7.0, send an email to demo@innovapptive.com or request a Free Trial to experience the best in class SAP Mobile Inventory and Warehouse Management solution.