February 2021 will be a month Texas won't soon forget.
While up to 4.3 million homeowners and renters lost power between Feb. 14 and 16, industrial plants and facilities also suffered hardships and losses from the once-in-a-century icy winter storm Uri. These companies – ranging from chemical plants, refineries, pipelines and electric generating stations – are still trying to ascertain asset damages and fully recover operations more than a month later.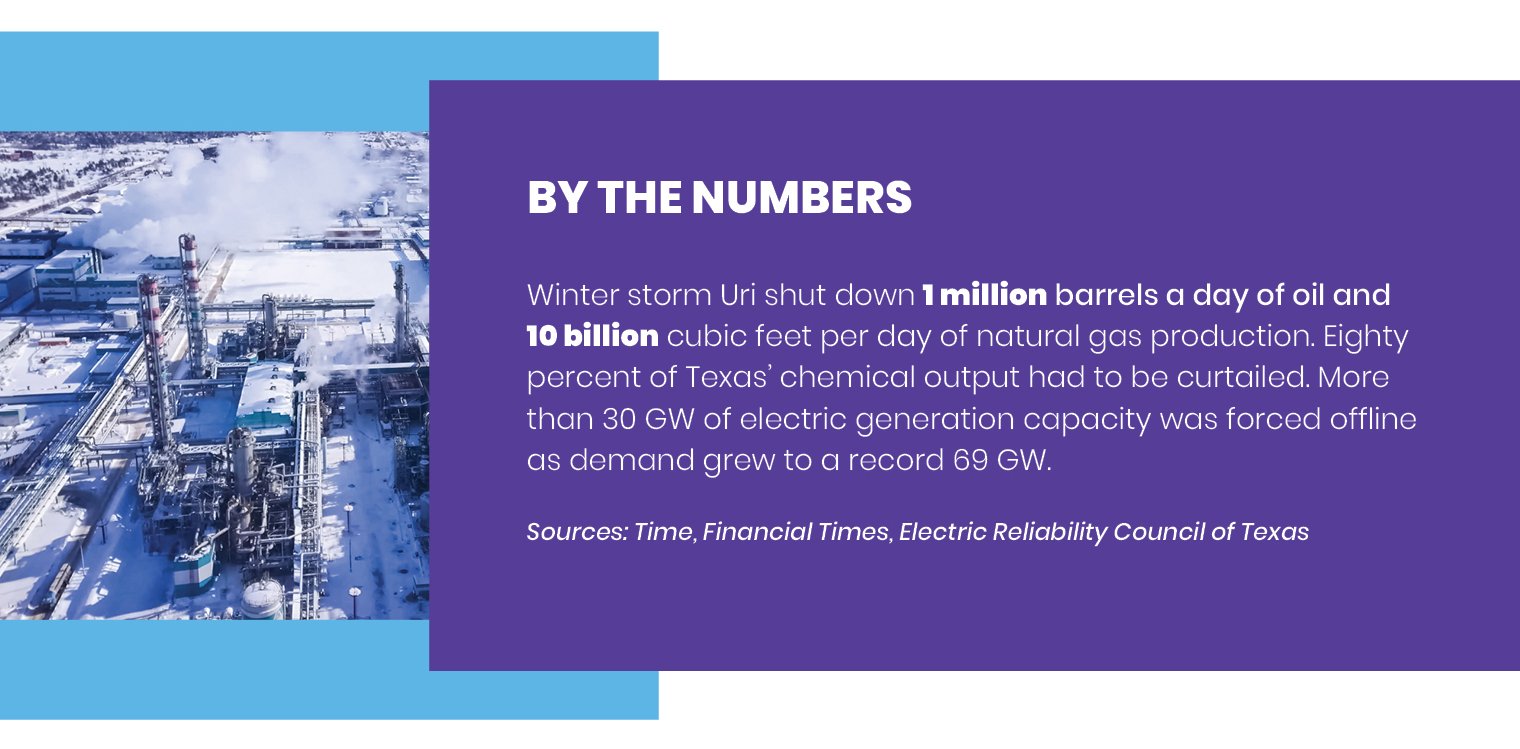 The storm highlights the need for an agile, flexible and digital way to inspect industrial plants, equipment and assets, and manage planning and work orders to repair them. Affected companies that still rely on outdated, paper-based operator rounds, work orders and maintenance planning will find themselves scrambling against their better equipped competitors. This negatively impacts production, customer order fulfillment and revenues, at the very least.
One answer to these issues? A mobile enterprise asset management (EAM) solution.
What Is Mobile EAM? How Does It Differ From Traditional Manual Processes?
Far too many industrial plant maintenance departments still use paper-based work processes. This includes operator rounds inspection checklists, planning documents and schedules, and work order requests. These paper forms cause numerous operational, workflow, data accuracy and information-sharing problems.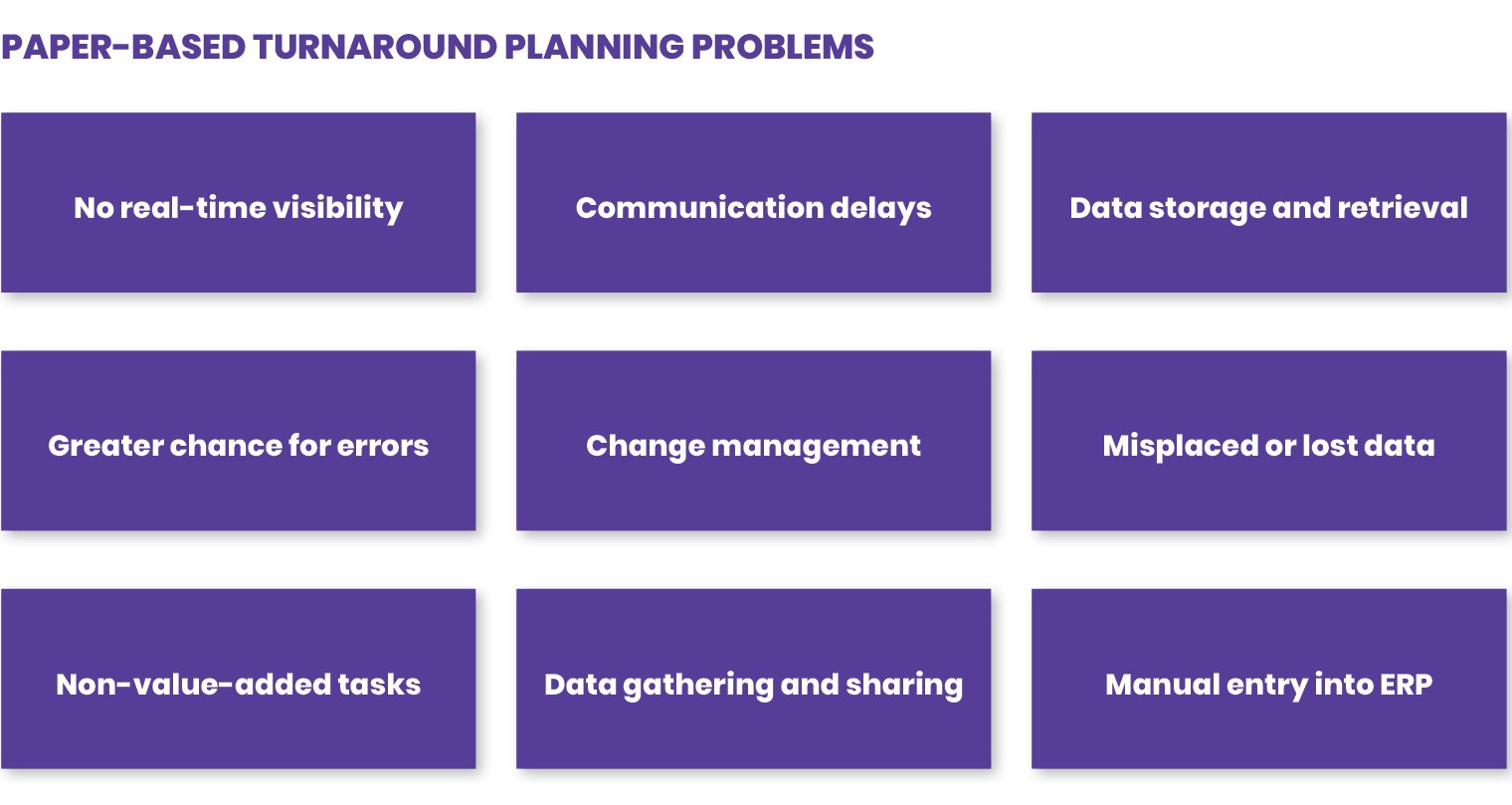 Paper-based processes make collecting accurate data in the field and sharing it promptly with decision makers difficult. This delays critical action and can worsen an already bad situation. A resulting increase in downtime jeopardizes production and threatens revenues.
Mobile EAM transforms how a maintenance organization operates. Its easy-to-configure digital forms and checklists that can be shared in real time replace cumbersome paper ones. Rather than bulky binders that can be misplaced or lost, mobile EAM solutions utilize the native capabilities of smartphones, tablets, scanners, smartglasses and smartwatches to gather data from remote locations, such as a pipeline pump, compressor station or a utility substation.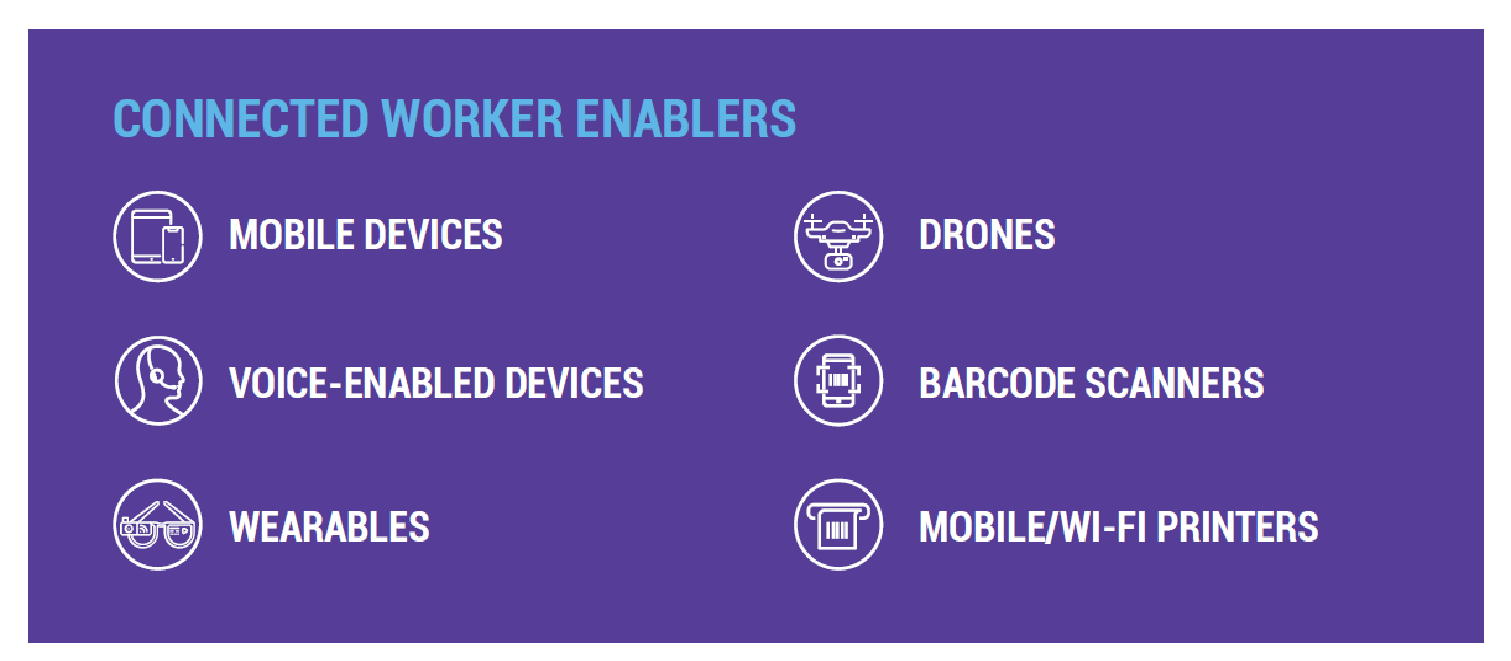 Operational and maintenance information is shared from the field to decision makers via Wi-Fi, who can view it on a desktop app or their mobile device. Mobile EAM data is automatically entered into the back-office SAP enterprise planning resource (ERP) system, eliminating the need for manual data entry and possible errors.
Using a Mobile EAM Solution to Improve Maintenance Activities
A mobile EAM solution offers plants a fast, effective and error-free means to conduct digital operator rounds, maintenance planning, work order management and offer work instructions.
After the recent Texas freeze, pipeline operators in the state were tasked with inspecting thousands of miles of pipe and station equipment for damage and leaks. For organizations still depending on paper, this process could mean that technicians had to carry binders and paper checklists to several far-flung locations to conduct inspections and fill out forms.
Without a mobile EAM, technicians can only enter these forms and their mission-critical information into SAP after they complete their rounds and return to the closest office. This might not be for hours or even days depending on the location. A delay like this risks making urgent problems worse during the interval between the inspection and the time decision makers can view the data, agree on an appropriate action plan and dispatch repair crews.
Mobile EAM enables technicians to examine a piece of equipment in the field, note its condition, take photos or videos of problems and communicate them back to the main office. Managers and supervisors can review the report, ask questions or offer real-time guidance to the field technician, and decide on a course of action.
A maintenance planner then uses a digital app to scope out work, prioritize activities, and determine material and resource needs. The maintenance manager cuts electronic work orders, dispatching the closest repair crew, tracking progress and reallocating resources and materials as needed to get the job done correctly.
All of this occurs in real time, giving complete visibility and offering maximum speed and collaboration at each step. This is in contrast to the paper-based maintenance workflow process we mentioned above.
Ready to Learn More?
Innovapptive's suite of EAM solutions can help organizations facing urgent situations like winter storms and blackouts. Our Mobile Operator Rounds, Visual Planner, mWorkOrder and Mobile Work Instructions provide agility, flexibility and ease of use to increase productivity, simplify workflows, reduce downtime and protect revenue.
Schedule a free mobile enterprise asset management demo today or call us at 844-464-6668.