Extended Warehouse Management (EWM) is SAP's "newest" warehouse solution, although it has been on the market for 15 years. However, many companies continue to use SAP's older warehouse solutions, such as, Inventory Management (IM) and Warehouse Management (WM).
EWM is now widely regarded as a heavyweight warehouse management solution, but some shortfalls have also been highlighted, including configuration complexity, limitations of the mobile user interface and functionality lagging behind the industry leaders. With the investment that SAP has put into EWM in recent years, it's a good time to provide an objective assessment by examining four common EWM myths.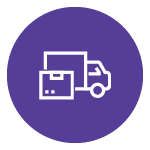 Myth 1 - EWM is more suited to Third Party Logistics Providers (3PLs) - When SAP was envisioning EWM in the early 2000s, they decided to collaborate on design and development with Caterpillar Logistics. Caterpillar Logistics, as well as providing logistics services for the Caterpillar's own production operations, also provided third-party logistics services for other companies.
The Ford Motor Co. joined the consortium due to SAP's parallel development of the Spare Parts Planning (SPP) solution for the automotive aftermarket parts sector. The EWM design was undoubtedly heavily influenced by Caterpillar and Ford. They needed a warehouse solution that could manage more than 500,000 Stock Keeping Units (SKUs) and functionality to manage value-added packaging and routing around the warehouse.
EWM has come a long way since those early days and its now positioned as a holistic warehouse solution suitable for a wide variety of industries. The current trend seems to be for 3PLs to standardize on "best of breed" warehouse solutions from non-ERP vendors; for example, Wincanton is standardizing on Manhattan Associates, and DHL on JDA (recently re-branded as Blue Yonder).
Myth 1 Conclusion – This really is a myth!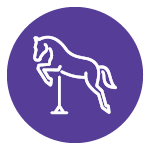 Myth 2 – EWM functionality falls short of "best of breed" warehouse solutions – Let's start by defining "best of breed", the Gartner Magic Quadrant for Warehouse Management Systems (WMS) reveals two very clear leaders: Manhattan Associates and JDA (Blue Yonder). Further behind are WMS solutions from ERP vendors SAP, Oracle and Infor.
Neither of the two "best of breed" vendors could be described as technology upstarts; Manhattan started in 1990 and JDA's predecessor, Red Prairie, in 1975. That's given them plenty of time to develop very broad and deep warehouse solutions, including specific solutions for retail, manufacturing, pharmaceuticals, 3PLs, etc., to meet those industry requirements.
For example, retailers need very efficient cross-docking functionality to move products quickly from the inbound trailer across the warehouse floor to the outbound trailer. For a pharmaceutical company, track and trace for each separate pack of drugs is required. The "best of breed" warehouse solutions score well in high throughput, standalone, automated, specialist operations, where high performance is critical.
In contrast, SAP EWM scores well where there is a need for a high level of integration between the warehouse, production, quality control and transport. For example, if you have a manufacturing operation supported by an inbound raw material warehouse, inbound quality control, issues of raw materials to production and a finished goods warehouse, then EWM integrated with SAP Production and Quality modules is a very good solution.
Myth 2 Conclusion – "Best of breed" are still in the lead, but its horses for courses; for many businesses EWM will be the best bet.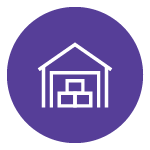 Myth 3 – Even with EWM, companies can continue to use their SAP WM into the future – Since 2005, SAP has been supporting EWM and WM in parallel, with EWM being positioned as the best solution for the most complex warehouses. But that situation is changing.
Many companies are planning to migrate from their older SAP ECC6 solution to S/4HANA, which is SAP's digital core for the future. S/4HANA comes packaged with EWM rather than the older SAP Warehouse Management (WM).
In fact, SAP has made very few enhancements to WM over the past several years and have targeted all new investment on EWM. Critically, SAP will not be supporting the WM solution after 2025. Companies still have time to weigh the options and assess whether EWM is the right choice for them, but the clock is ticking.
Myth 3 Conclusion – Don't plan on using SAP WM after 2025.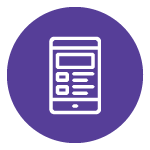 Myth 4 – EWM includes a new mobile user interface – In 2013, with much fanfare, SAP launched its first Fiori apps for common SAP transactions that could be used not only on desktops, but on tablets and smartphones as well. This included Fiori apps for standard warehouse processes, including goods receipt, goods issue and cycle counting.
Whilst the apps have been a great way to simply the SAP user experience for functions like expenses and approvals, they have not proved so successful for mission critical applications, such as warehousing.
Although Fiori provide some basic templates, they are time consuming to customize. Because of this drawback, companies implementing EWM have relied on an older SAP technology, ITS Mobile, which is more than 15 years old. But as a browser-based solution ITS Mobile has some embedded constraints, such as, slower performance, lack of offline capability and inability to leverage the full features of the mobile device.
The good news is that there is another option; companies can choose a "best of breed" modern mobile solution as the user front end to EWM, such as Innovapptive's mInventory. mInventory has all the SAP transactions already built and as a native application it can leverage all the features of the mobile device. It also has full off-line capability, so operators can continue working even without access to wi-fi or a public network.
EWM contains a lot of complex functionality but what the warehouse operator needs is simple navigation and only the information on the screen that they need to do the job. Ultimately EWM success will be dependent on end user adoption and the chances of failure increase if performance is slow or if users find the solution difficult to use. Don't compromise your significant investment in EWM by selecting a mobile solution that is not fit for purpose.
Myth 4 Conclusion – This is a myth! But the good news is there are great options out there to provide your users with the best EWM mobile user experience.