Consumerism is undergoing rapid transformation with empowered consumers demanding more from their manufacturers and retailers for greater choice and speed. With a swift transition from a supply-driven to a demand-driven market, mobile solutions for consumer packaged goods (CPG) companies are turning towards retailers for seamless trade collaboration and demand for products and services – which in turn are focused on consumers as their barometer for merchandising. Now, consumer is the king and this is particularly true in the current scenario, where consumers are in the driver's seat, jet set to influence the strategic product development, innovation, safety, pricing, quality and availability.
This is driving the CPG companies with the daunting task to improve their strategic decision making by constantly evaluating the retail landscape and accordingly devising the right campaigns. Hence, the advent of mobility is slowly seeping into the CPG realm and is making rapid inroads in transforming the way retailers and CPG companies operate – an effective information sharing platform and much more, connecting across all the stakeholders - companies, retailers and consumers.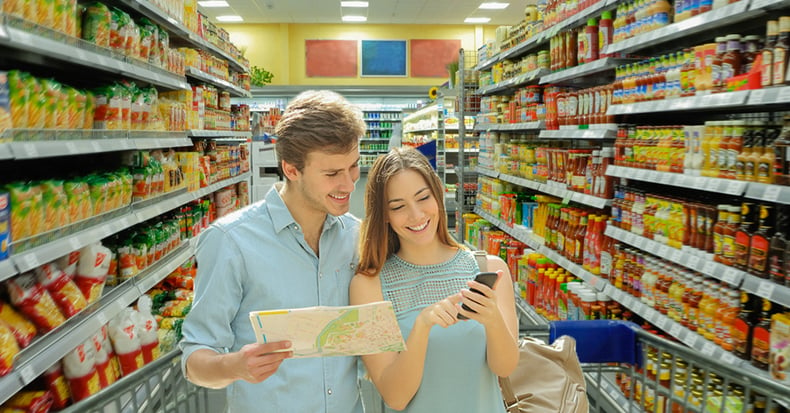 Mobility Channel
Globally, CPG marketers believe that mobility is rapidly evolving as a perfect channel for consumer engagement, but some of the CPG companies are yet to fully leverage the potential of mobility.
Some of the mobile capabilities include a plethora of techniques, from text messaging to dedicated mobile applications and mobile optimized web sites. These techniques entail comprehensive and consistent integration with the systems that maintain retail and consumer interaction information.
Typical challenges for consumer goods companies
However, CPG companies are affected by both internal choices and external forces and some of the typical challenges that CPG companies currently face are as follows:
Rising consumer demands
Complex supply chain
Volatile demand
Impact of regulatory polices
Highly distributed and remote workforce, infrastructure and data
Massive volume of complex and mission critical data
Impact of mobility in the CPG industry
Increases the visibility and engagement with retail channels
Deploying the right retail execution and mobile ordering solutions can help improve the communication between the company, its mobile sales team and in-store customers, thereby providing an edge to out-sell competitors in the retail floor.
Improves consumer engagement
Mobile can be leveraged to deliver the right message to the right consumers, based on the accurate consumers' insights. This way mobility can transform the way companies can understand and engage with its customers.
Warehouse asset tracking
A typical mobile solution should let a company's warehouse personnel to scan, track and maintain the assets within a warehouse, thereby improving information visibility and delivering valuable insights.
Enables more sustainable practices in the upstream supply chain
Mobility can help improve productivity and contribute to sustainability in supply chain processes, particularly in emerging markets.
Improves business intelligence
Mobile technology can be leveraged to improve business intelligence, supporting data collection and tracking of commodities throughout the value chain. This way food processing companies can work more proactively and effectively with small famers to enhance quality, minimize wastage and do their bit in improving the environment.
Facilitates innovative processes and accelerates time to market
With information driving meaningful consumer insights, companies can gauge the consumers' spending patterns, well in advance and accordingly facilitate innovation, tailor the products and accelerate time to market.
Improves procurement practices
Mobile Solutions can be leveraged to improve global supplier collaboration, predict potential supply disruptions, improve commodity and input cost variability.
From the above discussion, it is clear that adoption of mobility tools by the CG industry is here to stay and adds value to the industry to build a coherent, meaningful and a sustainable relationship among all stakeholders. Companies are looking for reliable and cost effective solutions with simpler functionality to enable quicker mobile adoption, which is the order of the day.
Innovapptive has pioneered in this area to offer ready to deploy SAP mobile solutions that caters to every segment of the CPG industry, driving quick adoption and offering instant mobilization. Here's a quick overview of some of the Innovapptive's offerings in the CPG industry:

If you would like a demo of Innovapptive's portfolio of Native or Web based mobile solutions, please click on the link. Alternatively, if you would like to discuss with an Innovapptive solution expert, you can reach out to us by emailing us at sales@innovapptive.com or you can reach a sales representative at (713) 275-1804.