With the advent of the mobile phone a fundamental shift occurred in telecommunications. You no longer called a place, you call a person. The arrival of the Internet provided an even greater degree of inter connectivity. These changes are having a profound impact on the way businesses manage their mobile workforce and access to their data assets. The definition of mobility needs to be much broader than simply referring to the use of a mobile device. Mobile BI is the capability of the organization to deliver relevant and timely data to anyone, whenever they need it, wherever they are, regardless of the device used to access that data.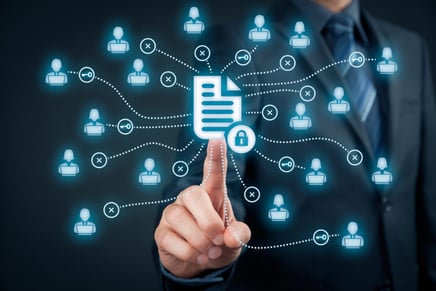 Users expect to interact with the internet
The device-savvy digital generation continues to enter the workforce, using devices to stay connected in ways previously un-thought-of, they are becoming device independent. Technologically savvy business people have the skills to use and access increasingly complex information on increasingly complex mobile devices. The inability to access real-time data is a major inhibitor for mobile businessmen and woman.
How can you perform your job accurately, effectively and efficiently if you are poorly informed by outdated information?
The cost of establishing a mobile reporting and analytics solution that provides widespread workforce access to real-time data and key business drivers is becoming increasingly affordable. Additionally, delivering a Mobile BI platform via the Internet removes security issues surrounding remote data access and storage, and delivers real-time data capabilities to end-users. The price of inaction is becoming simultaneously costlier.
Consuming-
The rapid and accelerating move towards the adoption and use of mobile technologies has increasingly provided people and organisations with the ability to work away from the office and on the move. The new ways of working afforded by these technologies are often characterised in terms of:
Access to key enterprise functions anywhere, anytime.
Access to accurate and faster decision making for users.
On the go operations in supply chain and field services.
Increased reach and proximity to the customer via mobility.
The ability to make better fact-based decisions anytime, anywhere
Access to real-time information for the mobile worker has many notable benefits, including:
Improved knowledge-sharing to support organizational collaboration and cohesion.
Increased workforce productivity and organization-wide efficiency through accelerating the decision-making process.
Closed-loop reporting.
Increased flexibility and adaptability to stay ahead of the competition and act on marketplace opportunities.
Improved understanding of customer needs and the customer decision making process.
Increased customer satisfaction and enhanced reputation through timely and accurate decision-making.
Offline stories
Don't let a slow or weak internet connection kill your sales productivity. Stay connected and interact with your network anytime, anywhere with a CRM that is optimized to work even when you're offline. Flexibility is a key benefit of mobile CRM, but that flexibility would be nothing if you were restrained to working solely when an internet connection was available. Offline access allows you to connect to your sales and CRM information on your mobile device even when you aren't connected to your network and don't have access to the Internet.
Being able to offer offline access to your web apps is a game changer because this allows users in every type of business, from large enterprise internal users to consumers of B2C services to rely on a web app for their everyday business and pleasure, without the concern that a network outage or lack of connectivity will cause them to lose their work or be unable to access critical data.
Network failures, weak signals, Wi-Fi-only devices, trans-Atlantic flights. There are many occasions when your mobile device is not connected to the network but you have work to do. With offline access, you can still work and interact with all your leads, contacts, sales, tasks and stored emails. You can still get work done even without an internet connection. With mobile apps, all your activity will be updated and synced to your other devices as soon as you connect to the Internet again. Stay active and productive without worrying about network connectivity.
In workflow management, for example, it is important that all workflow elements are followed and logged, and in many cases, there can even be compliance issues around this reporting. However, with more mobile users with less defined work hours, there is no guarantee that the user will have access to the central system when completing parts of the workflow, so having reliable offline access can allow the user to continue working with a cached copy of the information which the finished workflow can be automatically updated later. Offline access to systems is especially useful to sales professionals who need to be able to look up information such as price lists, past proposals and creditworthiness on the go. With offline access, they can reliably use a cached copy if they are unable to get network access, and need to be able to input new data into the system which they are with the customer; especially if it is for an order! At this point it is not just a question of efficiency but also of gaining the customer's trust; the seamless experience that offline access helps to generate can be important in creating a perception of being a company that has its act together.
Don't let your field service activities slow your cash flow, with offline close
If you're looking to truly automate your field service organization, a mobile app with offline functionality needs to be a priority for your technicians. With your serviceable assets located at countless types of job sites, it is imperative to have a mobile app that allows you to manage your inspections, work orders and signatures, event without a cellular connection. For those organizations that service generators in hospitals, cranes at remote construction sites, or agricultural equipment in a distant field, you cannot afford to arrive at the job site without access to your information.
A mobile app for all the field technicians should have all the ready functionalities that improve field productivity with any device. It should provide a refined interface, consistent access regardless of internet connectivity. Nothing is more important than delivering productivity boosting mobile apps to field technicians and engineers, so they can complete their work quickly and effectively. But, what happens when most of the work needs to be done outside network range? Without Internet connectivity, some standard mobile applications stop providing full work order capabilities, but with the offline accessibility, your technicians and engineers get productive with just the right amount and type of data to complete a full work order process from time and materials lookups, entry, signature capture and service report creation.
A true, native mobile app that you can download from the iOS or Android store simply requires you sync to the back office (either manually or automatically) to receive information, and you'll be on your way. This operates just like your email: when you're offline, you can view and manage existing messages like normal. When you're back online, all new information will be synced back and forth, and you'll receive new messages.
Conclusion
To truly streamline your field service organization, you need to go paperless with a mobile device. And what good does that mobile device do you if you can't access the information you need, when it's needed most? Equip your techs with the right information, no matter where the job is. Every time. The two most common reasons enterprises look for offline mobile apps are to serve mobile salespeople needing access to the app in areas with low connectivity and to enable IT departments to reduce telecommunication costs.
If you would like a demo of Innovapptive's portfolio of Native or Web based mobile solutions,

please click on the link. Alternatively, if you would like to discuss with an Innovapptive solution expert, you can reach out to us by emailing us at sales@innovapptive.com or you can reach a sales representative at (713) 275-1804.