Why both Predictive and Preventive Maintenance should be part of your organizational strategy for operational efficiency.
Failure occurs at the most inconvenient time. Asset-intensive organizations cannot keep everything running smoothly in their plant without knowing what they've got to pay attention to. To do this, organizations should find a suitable strategies to maintain plant assets and increase their lifespans. Having a strong maintenance plan in place will keep plant operations running smoothly.
There are three commonly used maintenance strategies in modern business: Predictive, Preventive and Run-to-Fail (Reactive), however due to costliness of unplanned downtime and financial burdens, majority of organizations are moving away from Reactive Maintenance and towards Predictive and Preventive Maintenance. Both strategies have a similar objectives to extend the life of assets, prevent unexpected breakdowns and save organizations money, however, execution of each maintenance program is completely different.
Finding the appropriate balance of maintenance approaches is key to minimizing asset downtime and repair costs while maintaining a safe environment for workers.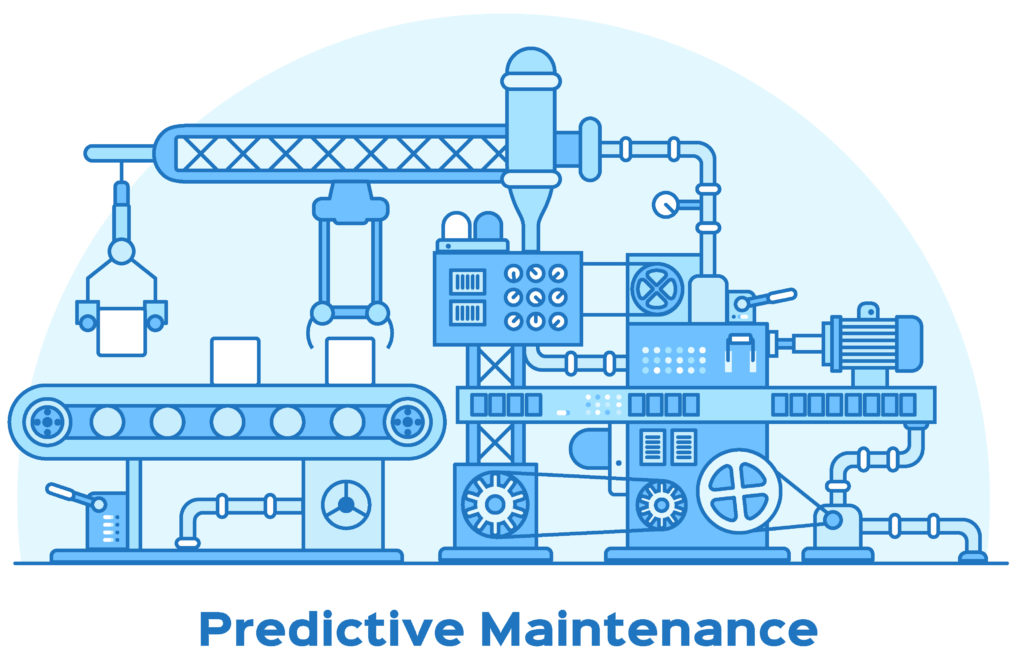 Predictive Maintenance - Predictive maintenance entails determining the condition of in-service equipment so as to predict when maintenance should be performed. This type of maintenance program is suited to your largest, most expensive, and most complex assets and promises cost savings over routine or time-based preventive maintenance, because tasks are performed only when warranted.
Predictive maintenance allows organizations to schedule inspections, repairs or replacements ahead of any issue or equipment failure affects the chain of operations. This maintenance program requires technicians to monitor equipment performance during routine operations to determine and test conditions and predict when maintenance should be performed.
Adopting predictive maintenance is worthwhile and can have many positive impacts on your organization. Such as
Improves plant reliability, machine availability, and production safety
Maintenance activities are carried out as the machines are running
Prevents catastrophic breakdowns, delays and other bottlenecks
Increases asset lifecycle
Provides full asset visibility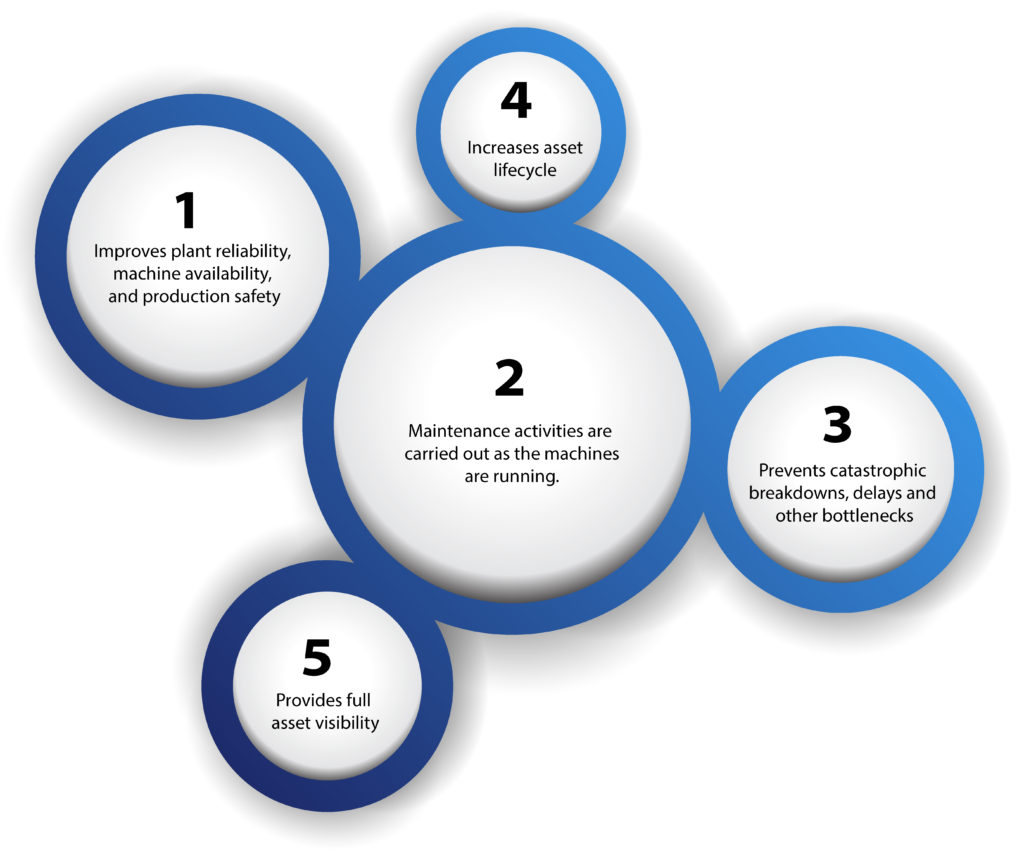 Preventive Maintenance is exactly as it sounds: maintenance that takes place before something breaks down. It is a time-based or meter-count based approach that is carried out at predetermined intervals to reduce failure risk or performance degradation of assets. The aim of preventive maintenance is to minimize unplanned downtime and reduce repair costs. Preventive maintenance cannot always prevent asset failure, howeverroutine maintenance is highly efficient and significantly reduces the chance of system breakdowns.
Emergency service maintenance cost more than regularly scheduled maintenance; in fact, aging equipment is the leading costs of unscheduled downtime. On average, 31% of maintenance teams use preventive maintenance schedules to decrease that downtime and, in order for maintenance schedules to be effective, schedules are calendar- or time-based strategy. That's why CMMS preventive maintenance programs are popular and used by all sizes of companies.
Every plant has varying maintenance maintenance needs and, because of this, it can be extremely difficult for maintenance personnel to establish a successful preventive maintenance program without the proper information, instructions and guidelines. Implementing a preventive maintenance can have many positive impacts on your organization. Examples of these impacts include:
Increases equipment life more than expected
Reduces unplanned downtime caused by equipment failure
Enhances reliability of equipment
Cut off unnecessary maintenance, repairs, and inspections
Decreases risk of workplace injury and potential losses
Cost-effective
Optimize Your Maintenance Strategy with the RIGHT Mobile Solution
Today, working smarter with access to equipment information and condition from anywhere, anytime is critical to ensure maintenance is effective. Leveraging the benefits of both Preventive and Predictive Maintenance can make your plant more efficient and productive.
Fortunately, Innovapptive offers mWorkOrder, a Mobile Plant Maintenance solution which supports both predictive and preventive maintenance strategy. This mobile solution helps organizations be proactive with smarter plans to deliver the right service at the right time. mWorkOrder enables plant technicians/maintenance workers to work safer, more productively, and more independently, providing an intuitive user experience and providing them anytime, anywhere access to the information they need to do their jobs efficiently and effectively. mWorkOrder helps organizations extend their equipments' life, minimize unplanned downtime, failures and maintenance backlogs while reducing paperwork.
mWorkOrder SAP® Certified solution leverages the SAP Plant Maintenance (PM) module at the back-end to deliver a consistent, reliable and a productive asset maintenance experience across a wide range of industries. mWorkorder has new, enhanced features such as UI Enhancement, Configurable Dashboard, Classification - Equipment, Auto HR Timesheet and many more.
Check more details here, http://www.innovapptive.com/blog/mworkorder-whats-new-6-1/
If you would like a demo of Innovapptive's Mobile Solution,

please click on the link. Alternatively, if you would like to discuss with an Innovapptive solution expert, you can reach out to us by emailing us at sales@innovapptive.com or you can reach a sales representative at (713) 275-1804.